For any business, investing in the right tools has a huge impact on productivity and setting up the right processes. If you are planning to create a new website or an e-commerce business in 2023, you need the right tools to balance your business demand and finance. In today's era, you will find a lot of tools for e-commerce business but varies in features, price, support, stability, and more. Once you have started your business, optimize the e-commerce site for conversion using simple and effective tactics. These are must-have tools for your e-commerce marketing strategy.
The most important question is to prioritize the activities for which you need a tool and which can be done otherwise. Let's see the must-have tools for your e-commerce business and their usage.
Website Platform
Once you have decided on what to sell online, next is to design a website. There are various platforms that have a feature-packed e-commerce design theme. Below is the list of top platforms to create your website: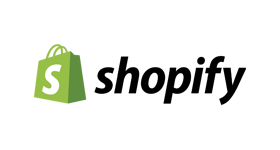 If you are looking to create beautiful websites without getting into technicalities, then Shopify is for you. All the themes including free and paid are mobile responsive. You can choose from 10 free themes for your e-commerce business or any paid themes. The themes are sleek, lightweight and aesthetic looking. Creating websites in Shopify is just a breeze. You can even buy a domain at Shopify and with a single click, all the settings will get configured. You will also find loads of Shopify plugins to make your work easy.
Shopify offers two weeks of free trial. They offer three different plans –

Top features for any e-commerce business are Abandon Cart Recovery, Discount Code, SSL certificate are all available at Shopify.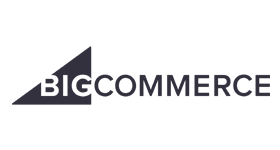 Are you fond of designing your website with easy drag n drop feature, the Bigcommerce is for you. You can easily customize your website design with the in-built drag and drop feature. If you are planning to open more online stores but with a single account, Bigcommerce is the way to go. All the necessary features like cart abandonment, ratings, reviews, product personalization are available at Bigcommerce.
Bigcommerce offers 4 different pricing.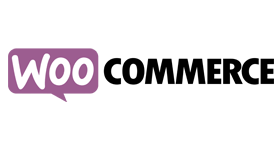 Are you familiar with WordPress? If yes, then you can definitely try WooCommerce. It's free to use the plugin. WooCommerce is a WordPress plugin to create your e-commerce store. Since it's based on open-source, you can easily create plugins or use freely available plugins to optimize your store. Since its WordPress based, you can easily optimize your site for SEO. One important factor in WooCommerce is that you don't have to pay any monthly fees. You have to buy a domain, hosting, and SSL certification. With WooCommerce, you can easily bring down and control the cost of running your online store.
However, you need to have a technical inclination if you want to explore the power of WooCommerce. It offers loads of free and paid plugins, themes, features to make the job easier. You can integrate mailing plugins to reach out to customers. You can also use Push Notification for WooCommerce to re-engage customers. It also offers extensions to integrate with third-party tools.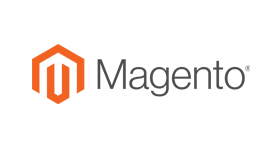 Magento is an open-source platform which means it's free to use. You have to pay for the hosting of your website. If you are planning on a long-term scalable e-commerce business, then Magento is a good option. It offers a robust system with more than 500 add-ons including paid and free. Based on your need, you can keep the price low by using only the free or must-have add-on extensions. Magento also offers multisite-multiuser features under a single account. It offers the flexibility to design your website using drag and drop features. There are tons of more features with Magento to maximize your e-commerce business.
Traffic Tools
The next step is to optimize your website for traffic. Well-Optimized traffic helps to get free organic traffic as well as get new keywords to target for. There are paid and free tools available for e-commerce business.
Search Engine Optimization Tool
This is one of the most important aspects of any online business. Moreover, apart from free organic traffic, SEO optimized websites have several other benefits like high page speed, low load times, better performance across devices and more.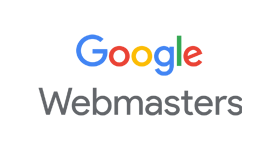 It's free and one of the most powerful tools. It gives you the complete analysis of your website, any broken links, bugs or any indexing issues. It also shows you the number of interlinking of your pages. A good interlinking is a must for SEO. It gives you the search traffic analysis for your website showing keywords, your page position, CTR and more. It's a must-have for every website to set up the webmaster tool.
It a free tool.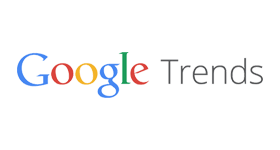 Sometimes targeting the trends helps you get instant traffic. Google trends will help you to analyze the current trends based on your keyword. If you are selling a seasonal product, you can search in google trends for the same. It will show you the complete trend over the year and you will know which time of the year people are searching for your product type. It also shows the related trend around that product. You can then edit your product page or landing page accordingly for higher traffic.
It's a free tool to find the current trends.
Moz offers a comprehensive list of tools. Using Moz, you can search for the right keyword, link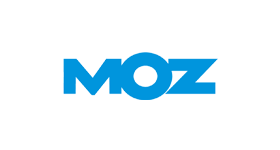 building for your website, website URL analysis and more. With the MOZ toolbar, you can easily analyze your competitor's website based on important on-page metrics.
It offers 30 days of free trial.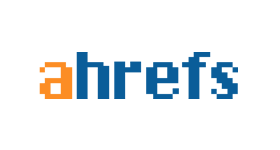 If you want to track your organic and paid keywords and how they are performing, then this is the tool. With Ahref you can get track competitors as well. It provides you with details on which competitors are ranking on what keyword and what the volume for that keyword is. You will get information related to paid ads, backlinking domains, and more.
It's a great tool for getting in-depth information about your website as well as to track competitors.
LSIGraph & Soovle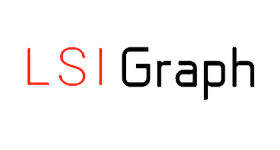 Both are the free tool but yet powerful. If you are looking to find what keywords people are searching in your niche, then this is the right tool. In LSIGraph enter your primary keywords and it will list down all the keywords, visitors are searching in all search platforms. In Soovle, enter your keyword and it will list down all the relevant keywords from the google search, yahoo search and other search tools. If you are planning to write content about your product, then this is the starting point to search for the keyword and title.
However, to get more accurate results, copy the keywords and then search in Google Analytics to get the volume for each of the keyword. Both LSTGraph and Soovle are a free tool.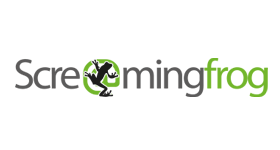 Once you make changes to your website and want to see that all the links are fine, then use this free tool. It will crawl your website and show you the status of each link including the internal links. This way you can test all your links before Google crawls. It's a free tool.
Marketing Tool
Once your e-commerce website is up, you need to market your product through different digital platforms. Market your product to the right audience. There are a variety of tools you can use to market your product.
Marketing Platform
Once you have set your product and created a website with relevant keywords, you are all set for organic traffic. However, it's not easy to get traffic to any new website and so you have to go for paid traffic. There are many marketing platforms where you can run your ads to get traffic to your website. Use the different marketing platforms to generate traffic for your e-commerce business.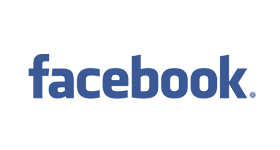 Most of your target customers are available on Facebook. Facebook lets users create groups, pages, and interact with like-minded people globally. For e-commerce owners, the Facebook ad platform is one of the best to start with. It's very easy to integrate and get started with.
With Facebook, you can create multiple campaigns based on your requirements like leads, conversions, clicks to websites, offers, poll, and many. You can even target users based on multiple attributes like their interest, age, location, device, and more. You will find lots of tutorials and help online on how to optimize your Facebook ads.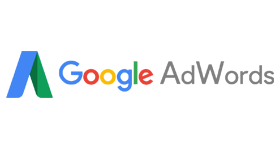 Another most popular platform to market your e-commerce product is Google Adwords. Google is the largest search platform. People search for everything and anything on Google. Even your target customers search for products on Google. In case your site is not ranking on Google search, you can always go for Google Ads. Unlike other platforms, Google Adwords allows you to target keywords that the user is searching for. It allows you to use different keyword modifiers to optimize your ad campaigns.

To start with, Adwords offers free credit as well. You can also use Google Shopping to create an ad for a product from your e-commerce website. You have to add your feeds for the product you want to run ads in a Google Shopping format and set the bids. You can use the Google Shopping management tool from Sales&Order which optimizes your ads on Google Shopping. You have to update the product feed and the Sales&Order tool will structure your Google Shopping campaigns for ideal management and ID-level tracking.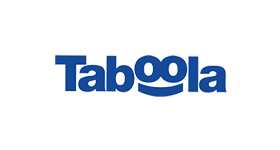 Another way to reach out to target customers for your e-commerce is through content. You can create content related to your product and its benefits and start a content campaign with Taboola. With Taboola, you can target the relevant publication, posts, blogs, media which is relevant to your target audience.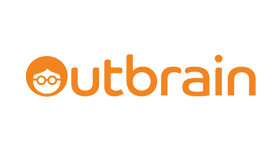 Another native advertising platform to promote your content to target customers. There is so much content out there that your target people are following. You can target them using the Outbrain platform. Your content will be shown as a recommendation on those platforms to your target customers.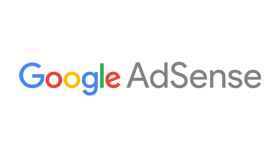 You can also start monetizing your traffic with display ads. With Google Adsense, you can start displaying ads on various pages of your website. When a user clicks on any of the ads, you will get paid. Once you integrate the code, Google will start displaying ads on a different section of your page. However, before doing this, always remember to block the competitors and irrelevant ads from displaying in Google Adsense. This way you will show more relevant, engaging ads to your visitors.
Email Marketing Tools
People are subscribing to your websites to get updates about your products. This is the easiest sell among all other ways. It's more targeted and offers a better return. You should start using the email marketing tools for your e-commerce business.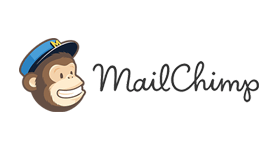 It is one of the top email marketing tools. Using MailChimp you can create different campaigns for segmented customers. It also offers a custom subscription box to get more subscribers for your website. Using MailChimp you can create automated campaigns to run for your subscribers. It offers integration to many platforms including Shopify, Magento, Bigcommerce, and more.
They have a free forever plan. However, as your subscriber increases, you have to take their paid plan.


Moosend is one of the lesser-known email marketing and marketing automation platforms. Although in the last couple of years it has proven to be a great alternative over other email tools especially when it comes to pricing.
It comes with one of the most inclusive free forever plans for up to 1,000 subscribers whilst including most of its features(SMTP Server and Landing Pages, not included).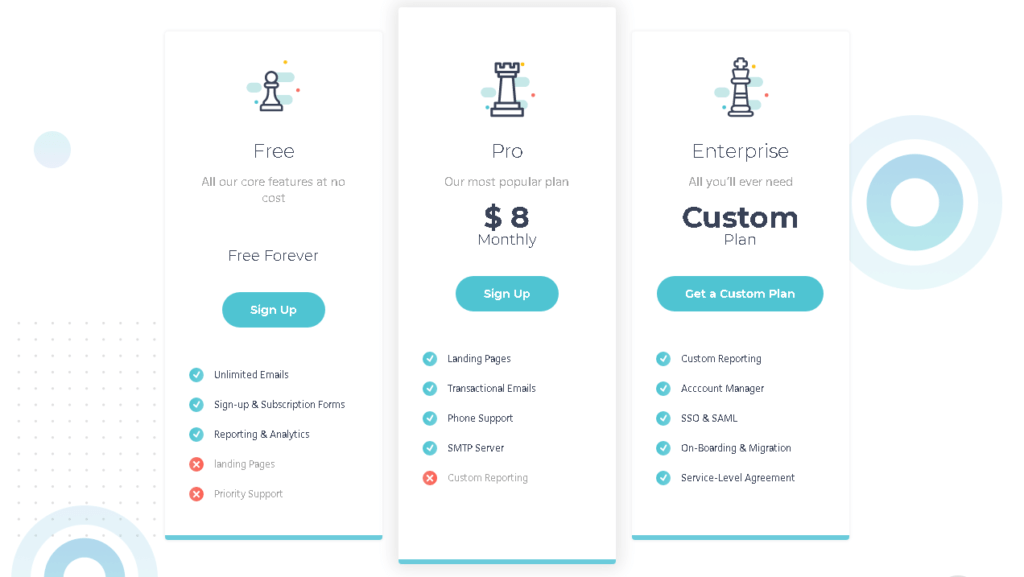 In terms of features, Moosend has your back with three robust drag and drop builders to create amazing newsletters, landing pages, and even subscription forms. All in all, Moosend has an advantage when it comes to pricing as well as sophisticated features for those of you that need a simple yet powerful solution to scale their business.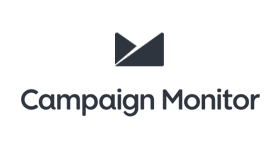 It offers you an easy way to create automated campaigns and send them to the subscriber list. You can even segment your list based on custom attributes. It is very simple and easy to use. Using the campaign monitor you can write the rule-based campaign. Using the campaign monitor, you can also do transactional marketing. You can send promos, newsletters, abandoned cart e-mail, and many more using the Campaign Monitor tool.
You can create an account for free and start getting subscribers. You can also check out all the features. However, if you plan to send e-mail campaigns, you have to go for any of the paid plans.


It's a more advanced tool for creating workflow-based e-mail marketing. It offers a lot more attributes to create automated e-mail marketing campaigns. You can design any workflow from simple to complex using Drip. Using Drip, you can track all the user activities including custom conversion tracking and create drip e-mail campaigns based on that.
Drip has a starter plan which is free to 100 subscribers. Post that you have to go for any of the paid plans.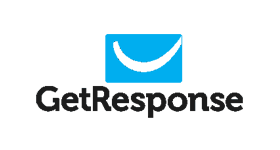 With GetResponse you can create a wonderful newsletter, product campaign and more. It allows you to choose from 1K free istock high-quality images to use in your email campaign. It has over 500 pre-designed templates to choose from. You can personalize the email as well. It creates a mobile responsive design for all emails. You can even segment your subscriber list to send targeted emails. Create automated emails based on different conditions to get better results. It offers 99% deliverability.
GetResponse has four different pricing slabs: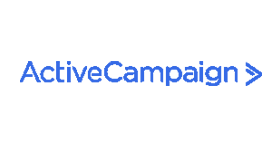 It's an all in one marketing tool with loads of features. It integrates with 700+ apps and services. You can segment your e-mail based on user action. You can also do A/B testing for your emails. You can also create automated email campaigns using Active Campaign. They also offer CRM which can be easily integrated with your email campaigns to get deeper insights.
They offer 4 different paid plans depending upon your requirement. However, the pricing varies with the number of subscribers you have. Below is for 1000 subscriber plan;

Push Notification Tools
One of the latest ways to reach out to your customers on a real-time basis is Web Push Notification. You can send Push Notifications which are delivered right on the customer's browser. In today's era, this is a must-have for any e-commerce business that wants to reach out and re-engage with customers.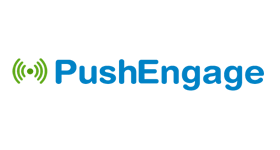 It is one of the top Web Push Notification service provider. It allows you, segment user, dynamically as well as automatically.
PushEngage has special features targeted towards e-commerce business like cart abandonment notification, browse abandonment notification, expiry time, drip notification, trigger notification, scheduled notifications, and more. You can also do A/B testing of Push Notification. It also offers API for deeper integration with CRM tools. You can use PushEngage to generate leads at a low budget. You can use UTM parameters in a push notification to track the performance on other platforms
They have a free forever plan with a 2500 subscriber limit. Once you cross the limit, you have to choose any of the paid plans. You can also choose 14 days of free trial for any of the paid plans.

Social Media Management Tools
If you are promoting your e-commerce store, then you cannot ignore social media platforms. There are multiple social media platforms you can use to promote your store. However, you can manage different social media profiles using a single platform. Below are some of the best tools to manage your social media marketing.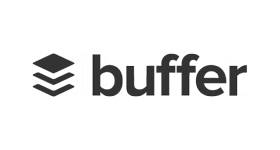 It's clean and easy to use the tool. Add your Facebook, Twitter, Pinterest, Instagram profiles, and send your post. You can even schedule your post. Buffer also allows you to add competitors' profiles to follow them. You can even add trending hashtags in your buffer stream and see what all posts are getting higher engagement.
It has a free plan with a limit on total scheduled posts. If you want to schedule more post, you have to choose any of the paid plans: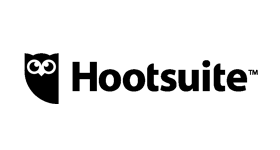 It is yet another platform offering social media management from a single dashboard. You can send the post to your Facebook page, twitter, linked-in, Pinterest, and more. You can also curate content by adding the trending hashtag to your account. Hootsuite also provides powerful analytics data for your social media accounts. You can even schedule your post on the Hootsuite platform. Both buffer and Hootsuite offer similar features. Either will work great for your e-commerce business.
It has a free plan for individual accounts with 3 social profiles and 30 schedule messages at a time. However, if you want to schedule more messages and add all your social profiles, you can go for the paid plans: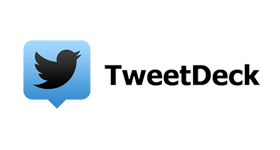 A must-have tool to manage your Twitter account and it's a free web-based tool. It allows you to manage your twitter account, posts, and much more. You can manage multiple accounts from a single dashboard. It will also show all the DM of your twitter account. TweetDeck also shows all the posts from the account you are following. It allows you to search and send a tweet to specific users as well as general. It's very simple and easy to add a new Twitter stream by sampling searching on TweetDeck. You can easily design your TweetDeck dashboard.
It's a free tool to manage your tweets, search the trends, follow others, and more.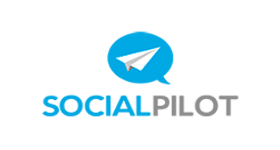 A single platform to manage your social media profile. It offers analytics for your social media accounts. You can even schedule your post for different social media profiles using a single dashboard. It supports all the social media platforms. You can manage more than 50 accounts from a single dashboard. You can even manage different users by giving access control. Before your teammate post, you can review and then approve. You can create a social media calendar using SocialPilot.
They have multiple paid plans to suit your needs.

Design Tool
For doing any kind of marketing or reaching out to people, you need quality images to do so. A good image is the heart of any campaign.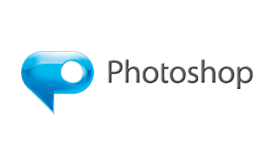 It's a pro tool from Adobe to design images. You can create all types of images like jpeg, png, and more. You can even create a gif using photoshop. Once you learn Photoshop, you can become very creative with your design.
They have paid plans for different categories like – individual, business, students and school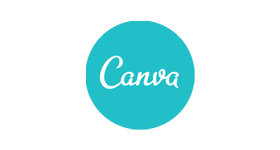 A beautiful and easy tool to create designs for your Facebook post, ads, google ads, Twitter, and more. It offers pre-design templates to create images. You can even create custom designs as well. Canva also has a wide array of free images you can use. All the images are of high quality. Canva is free to use. In case you don't find your required image for free, you can also buy images at Canva.
It's a free design tool.
For every campaign design, you need high-quality images. One of the top sites with the collection of over 100,000 free images and videos is Pikiwizard. It is a one-stop site for all image requirements.

Pikiwizard has got A LOT of pictures of people, which tend to be rare on free stock photo sites. If you check out the site and search for "office" or "meeting", you will see the quality of images on the website. All of which are free to use without attribution. You can also use their design tool Design Wizard for editing the images.
Affiliate Marketing Tools
When you start an e-commerce website, you need more and more channels to promote your website. Affiliate marketing is a great way to get more customers, and you have other websites to promote your products. Affiliate marketing is a performance-based and you will pay commission, only when you make a sale. You can use the affiliate tool to grow your e-commerce business.
The top affiliate networks globally are below: Commission Junction, ShareASale, Rakuten, Clickbank, and more. For each market and type of e-commerce store, the best affiliate network for you would vary.
You can tie up with these networks to reach out to a broad variety of publishers who would promote your product and you will pay them on conversion only.
Referral Marketing Tools
You can make your customers your brand promoter using referral campaigns. You give your customer gifts, every time they refer someone to your website to buy. Referral marketing tools for e-commerce business helps to create noise about your brand.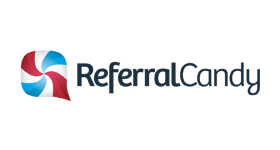 It is very easy to configure. You set up your referral program and start. You can show referral offer through post pop up or widget or through email. ReferralCandy offers integration with all the different platforms like Shopify, Magento, WooCommerce, and more.
ReferralCandy offers two paid plans.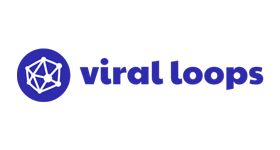 Setting up a referral program with viral-loops is very easy. Choose from different templates like e-commerce template, refer a friend template, and more and get started. Viral-loops offer integration with Shopify, WordPress, Squarespace, MailChimp, Zapier, and more. It offers a strong analytics dashboard showing the participants for different campaigns. It also shows through which source you have more participants like from email, Facebook, Twitter, or any other source. Using viral-loops, you can create intuitive landing pages as well for your referral program.
They have 3 paid plans depending upon your requirements.

Invitereferrals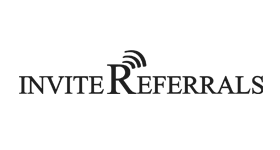 Using invite referrals you can create different referrals based on events like subscription, purchase, install, share. It offers integrations with multiple platforms. The analytics dashboard shows results based on the campaign, source. You can easily identify who is the most influential customer you have. It offers social media integration. With one time integration, you can create multiple referral campaigns for your e-commerce business.
They have no free plans. You can choose from the 3 different paid plans depending upon your requirement.

Lead Capture Tools
Once you have a website and visitors coming to your website, you need to capture your visitors. Using the lead capture tools for e-commerce business you can grow your subscriber base. Below are the top tools to capture your leads for your e-commerce business.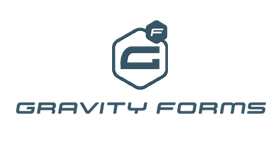 It's a WordPress plugin to capture leads from your website. If your website is based on WordPress, then this is a good plugin to capture leads. It offers more than 30 pre-designed templates. You can even edit what all information is needed in the form. You can even define the conditions when you want to show the pop-up. It has integrated captcha options to fight off the spam. All the designs are responsive in nature, to capture more leads for your e-commerce business.
They offer three different paid plans. All the plans are billed annually.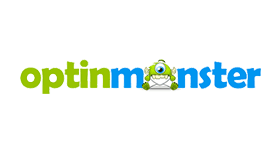 One of the best tools to capture your visitor and convert them to lead. You can create triggered opt-in campaigns based on exit, time spent, page scrolled, and more. It also detects the ad-blockers and allows the website to bypass them to show opt-in to users. A few of the e-commerce specific campaigns you can run using Optinmonstere are cart abandonment, onsite retargeting, targeted on-site messages, and more. It offers loads of responsive templates you can use to capture leads.
It offers 7 days of a free trial. They have 4 different paid plans.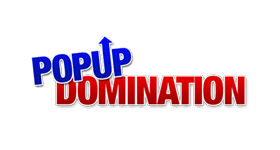 Using Popup Domination, you can use the custom subscription box template. You can also edit the content of the form and can add new fields as well. You can also specify the display settings based on various attributes like time spent on the page, specific pages based on a string, percentage scrolled, and more. Integrating Popup Domination is very easy. It's a one time code that you have integrated into your website. It offers easy integration with all the leading email service provider like MailChimp, GetResponse, ConstantContact.
Their pricing is very simple. It charges based on pop up views and not on the features. So at the basic price also, you will get all the features.

Customer Management Tools
Once you started getting customers, you need to manage them properly. The customer management tool is a must-have for an e-commerce business to increase customer satisfaction. Below is the list of top tools to manage customers.
Customer Support Tools
Your customer may face some issue related to placing an order on your e-commerce website or wants to know details about any product or offer. You need to be able to solve those. Also, you need to know track the customer's discussions for easy access. Using customer support tools for e-commerce business, you can track customer issues through email, chat, call or SMS.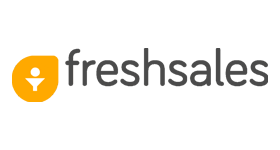 Freshsale is a fully integrated customer support tool. Using freshsale, you can track all your interaction with the customer in a single place. Once integrated, all your customer details including their social media profile will be fetched in your account. Using Freshsale you can even create a rule-based reply so that you are also on top when responding to the customer. Freshsale allows you to create different campaigns for your customers. It even allows you to track the customer journey on your website. You can see what all the pages your customer has gone through. This will help you to understand the customer journey and optimize it for better customer experience.
Freshsale offers 30 days of a free trial. They have 4 different paid plans to choose from.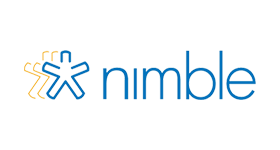 Using Nimble you can easily manage all the conversions you had with customers at a single place. Customers may interact with you over email, chat, phone call and all of these can be managed from a single place. It automatically updates all the details of customers to the system so you don't have to search or add. It tracks all the mention of your business on social media platforms. Nimble offers integration with all the leading platforms like Hootsuite, Twitter, Facebook, Salesforce, and more.
Nimble pricing is simple. They have 2 plans depending upon the features you need.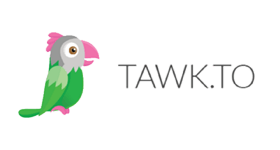 It's simple and easy to use tool to interact with live customers. You can monitor your users on their activities and initiate chat. Even if you miss the chat, an e-mail will be sent to your with a user query.
It's a free web tool. You can hire chat agents in tawk so that you are 24×7 live to solve customer inquiry.
Loyalty Tools
A loyal customer is your brand advocate. You need to manage your loyal customers with offers and gifts. Using the loyalty tools for e-commerce business you can increase your brand value among customers.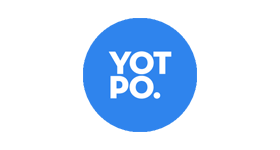 Using Yopto, you can allow your customers to give a review, feedback about your product. Using Yopto, you can display the reviews with images and later share the reviews and images during the visitor's journey through the product. Showcase your ratings in a beautiful way to increase brand loyalty and trust factor.
They have two plans – Free & Premium. However, for pricing, you have to contact them as the price varies depending upon your requirement. They have flexible plans for your e-commerce business.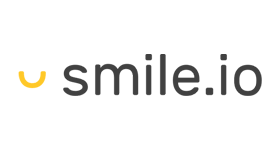 It's a beautiful reward program for your e-commerce business. You can create multiple actions for users to earn points. The user performs an action like registers, purchase, share on social media, refers a friend to earn points. Based on the points you can reward your customers. Customers can also see what actions they need to take to claim their offers and discount. It's a very intuitive way to increase customer loyalty and engagement.
They have four standard plans. However, if you have a specific requirement, you can contact them for an enterprise plan as well.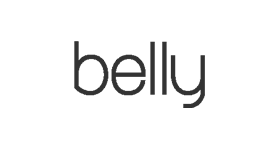 It's a customer loyalty tool to reward customers for their various actions. Using Bellycard, you can track how customers are engaging with your loyalty program, the action they are taking on your website, and more. It also tracks the social media noise about your product and brand. Every time customers log in to your website they earn belly points. You can also create automated campaigns using Bellycard. It not only creates a loyal customer but also helps to build your customer list.
They do not have any free plan. You can choose from any of the 3 paid plans.

If you are planning to start your own e-commerce business or already have, the above tools come in handy. Gradually as you grow, you may need additional tools to manage better.
Below is the summary list of tools to manage different operations of an e-commerce business:
Website Platform: We would recommend Shopify, as it is easy to use and very user-friendly
Traffic Tool: To optimize for traffic, start with the Google Webmaster tool. It will show you all the keywords and queries you are ranking for. Use the screaming frog tool to identify any broken links. Both are free tools but efficient.
Marketing Tool: For the paid advertisement, start with Google ads. Using Google AdWords, you can easily target the keywords for your product. Google offers $2500 as free credit for 1st-time users. For promotional e-mail, use MailChimp. They offer free for 200 subscribers.
For Push Notification, use the PushEngage tool. It has a free-forever option till you hit 2500 subscribers, and for e-commerce, it provides campaigns like Welcome Drip, Abandoned Cart Push Notification, and Browser Abandon notification.
Social Media Management Tool: Start with HootSuite to manage your social media activity. It offers a free account with 3 different social media profiles. Add your Facebook, Twitter, and Instagram accounts and start creating noise in social media.
Design Tool: The best design tool to start with is Canva. They offer easy to use tool to create a design. They also have default templates for creating images for social media. You can also get images from pixabay, Unsplash, and Pikwizard. They offer free HD images for commercial use.
Affiliate Marketing Tool: It is one of the easy ways to target various publishers to promote your product. Start with Commission Junction. Their integration is very simple and has all the top publishers on their platform.
Referral Marketing Tool: To start with a referral campaign, use referral candy. It is easy to install and use. They have multiple templates for different campaigns. You can take benefit using the 30-day free trial and access all the features.
Lead Capture Tool: For lead capture, use PopupDomination. It is just $9 for a month and is one line of integration. You can create campaigns using the default template or use your own HTML code. They offer integration with different email provider including MailChimp.
Customer Management Tool: Use Nimble to manage your customer interaction. It integrates with different platforms and shows all the conversations in a single dashboard. Also, use Tawk as it's a free web-based tool to interact with customers when they are on your website.
Loyalty Tool: Use Yotpo to create loyalty campaigns for your e-commerce business. They have a free plan as well to a limit of 50 orders per month. Start with the free plan and based on the result you can ask for a custom plan for your website.
Go ahead and start using the tools. This will definitely help to manage and grow your e-commerce business.
Disclaimer: All respective logos are copyright of the website owners.