In today's digital era, people can look up to the internet to learn and know about anything. Before buying any product or services people search and read about them before finalizing. As a business owner, you need to show the customer your authority over your niche.
This can be done through content and this is where Marketing Insider Group can give you the edge. Founded by a globally-recognized keynote speaker, Michael Brenner, Marketing Insider Group offers multiple services like Content Marketing Strategy, Content Development Services, Employee Engagement and more.
Founders need to really understand the problem they are solving

Michael Brenner, CEO – Marketing Insight Group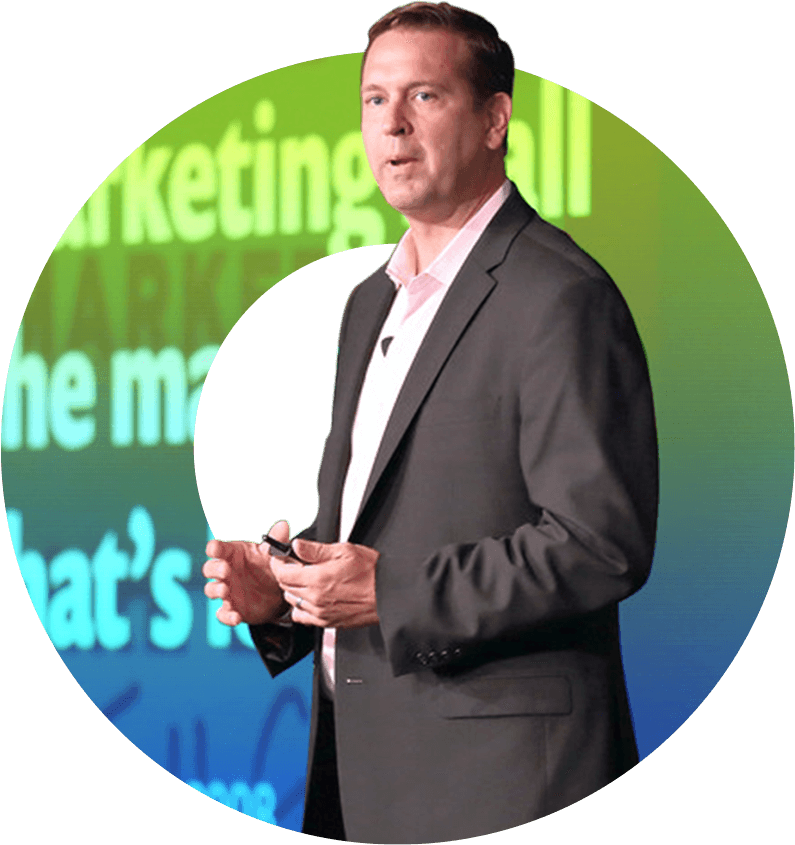 Today, we got an opportunity to have few words with Michael Brenner and learn what needs from his experience.
1. Hi, It's Our Pleasure to interview you, Please Introduce yourself to our audience in your own style.
I'm an international keynote speaker, author of a couple of books called "The Content Formula" and "Mean People Suck" and CEO of a content marketing agency called Marketing Insider Group where we help companies to rank for important search terms through weekly thought leadership content.
---
2. We believe that every Entrepreneur has a story to tell, Can you please share "your" story of what motivated you to start this company?
I kind of followed the universe. After 25 years in corporate and startup marketing roles, a few people were asking me if they could pay me to help them on the side. So I followed that sign that I should take the leap and go out on my own. It will be 5 years this June and the business has certainly evolved. There were some days where I wasn't sure if I made the right decision, but for the most part, I've been very lucky to have some amazing clients who pay me to help them in a way that brings me lots of satisfaction.
---
3. Give us brief details about your current company and what it does?
We provide annual plans and weekly thought leadership content for company websites that help them to rank for the keywords their audience is using. I also speak at 20 or so marketing and leadership conferences each year on the power of content marketing to grow your business.
---
4. What is the biggest challenge you have faced during this journey? How did you overcome those?
The biggest challenge for any small business is cash flow. I generally have enough clients and revenue to pay the bills but too often invoices aren't paid on time and it throws everything off. I think I am starting to figure it out. Also, realizing that it's best to outsource a lot of the admin activities of the business, so I can focus on doing what I do best.
---
5. What marketing tactics you employed to generate 1st hundred sales?
We are our own case study. We only use content marketing in the form of weekly thought leadership content to generate our content marketing clients. We rank #1 for search terms like "what is marketing," and "what is thought leadership" that produce more than a million organic search visitors. We don't spend money on ads of any kind to generate traffic or leads. We also create deeper forms of content such as e-books and our newsletter to nurture that traffic to leads and sales.
---
6. Which marketing channel has been beneficial for you in getting more traffic, and customers?
Our website. Since we publish content weekly, we were able to reach more than a million people on our website. We do share our content organically on LinkedIn, Facebook and Twitter and that is responsible for about 10% of our traffic.
---
7. How do you generate comfort and trust among your customers, so that they buy your product?
We try to help our clients by sharing our insights, expertise and learning, every single day. Our customers feel like they know me before we even talk for the first time, often because they have been reading our content, they see me speak at a conference, or they hear me on a podcast. That helps customers to get to know, like and hopefully trust me enough to take the chance on our services.
---
8. Organic ranking generates free traffic. What kind of strategies have you employed to improve organic traffic?
We publish 2-4 articles every week, based on focus keywords that answer customer questions. That's what we do for ourselves. That's what we do for our clients because it works!
---
9. Can you please share any one growth hack that has worked for you?
When we're researching for an article, we will google the focus keyword and then use the content that shows up on the first page, as inspiration. We are constantly striving to create a better version of anything that ranks on the first page.
---
10. Re-engagement is the key to get repeat business from existing customers. Do you agree with this? How do you re-engage customers? Have you considered using Web Push Notifications for the same?
We re-engage through our newsletter that goes out every day we publish. We have not looked into web push notifications but will certainly look into it.
---
11. What steps did you take to make this company a Big Brand? What marketing strategy you employed?
Speaking, writing, interviews like this are all part of our strategy to grow our brand. We practice what we preach and we know that it works. That's why we're proud of this for our clients.
---
12. What is the next milestone for the company?
We're looking to double in size, add new employees, and maintain that engine for growth.
---
13. As per you what skills a founder must possess in order to succeed?
Founders need to really understand the problem they are solving and have the passion to teach their audience as much as sell to them the vision of your product.
---
14. What is the best advice would you like to give to a future entrepreneur?
Learn how to tell stories and create engaging ways to connect with people.
---