In today's internet world, every company has an online presence. With ever-increasing competition, having a digital presence is a must for every company. However, just being there doesn't guarantee success. You need to always improve, optimize, manage and advance your digital game. If you are looking for some expert hands for your digital operation, Hawke Media is the name.
You have to constantly be able to drive and push and get things done.

Erik Huberman, CEO of Hawke Media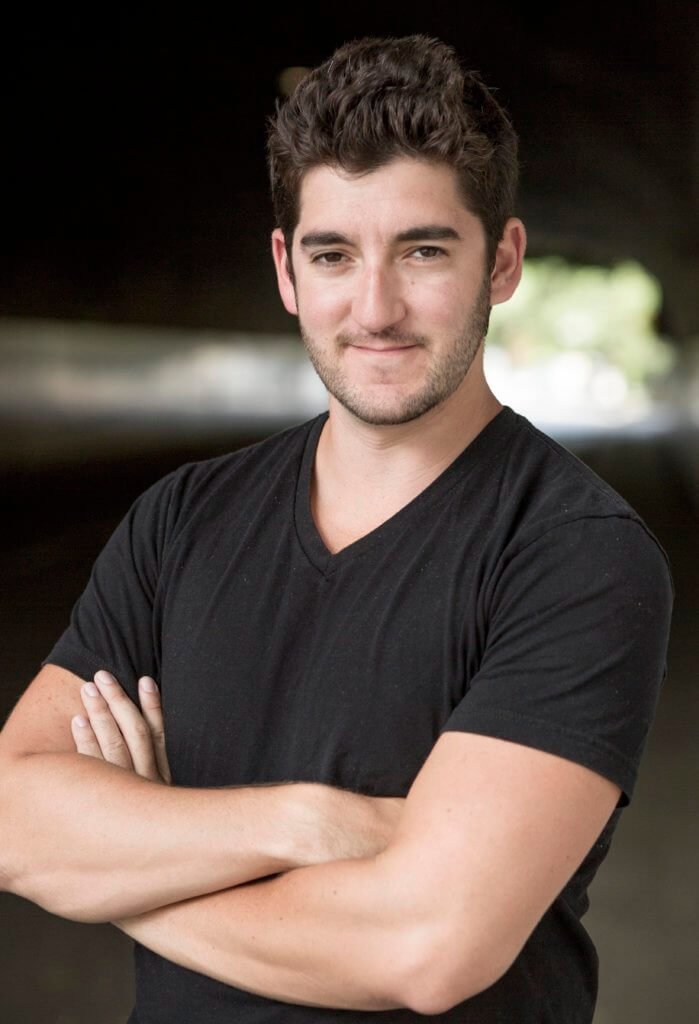 Hawke Media can work as your outsourced CMO. Today we got an opportunity to interact with the Erik Huberman, CEO of Hawke Media.
1. Hi, It's Our Pleasure to interview you, Please Introduce yourself to our audience in your own style.
I am the Founder and CEO of Hawke Media, an outsourced CMO, and Marketing team to over 500 brands with 180 employees and offices in LA, NY, and Boston.
---
2. We believe that every Entrepreneur has a story to tell, Can you please share "your" story of what motivated you to start this company?
After building and selling two eCommerce businesses, I saw that there was a major problem in the marketing landscape. When it comes time to execute on marketing, brands have two options, you either hire in-house or hire an agency. The problem with hiring in-house is it is not cost-effective, that is if you can actually get great talent to work for your company instead of some major fortune 1000, and even if you accomplish to solve those two problems you end up operating in a vacuum, which is generally devastating to brands.
That is why agencies exist and all major companies use them. The problem with agencies though is 99% of them have no idea what they are doing and the few that are any good quickly go upmarket, and want long contracts, high minimums or put up some other barrier that makes it impossible for anyone who isn't a fortune 1000 to get access to great marketing. This is what I wanted to solve.
With a mission of providing accessibility to great marketing for everyone, I hired a small team of 7 people, each with their own expertise. A Facebook marketer, an email marketer, a web designer, a fractional CMO, etc. and went back to these brands and said everything is a la carte, month to month, cheaper than hiring in house and the idea is we can spin up exactly what a brand needs and then change according to how their needs change.
---
3. Give us brief details about your current company and what it does?
We are an outsourced CMO and Marketing team to brands. We go in, identify holes in their marketing organization from a bandwidth or expertise perspective and then we spin up our experts on an a la carte, month to month basis to plug those holes, managing an entire marketing department, just one aspect or anything in between.
---
4. What is the biggest challenge you have faced during this journey? How did you overcome those?
Being one of the fastest-growing companies in the country with no funding or debt is challenging from a resource standpoint at times, but we just stick to discipline and even though we grow fast, we grow profitably.
---
5. What marketing tactics you employed to generate 1st hundred sales?
Word of mouth with a very succinct pitch. It was easy for people to tell others about me.
---
6. Which marketing channel has been beneficial for you in getting more traffic, and customers?
Partnerships.
---
7. How do you generate comfort and trust among your customers, so that they buy your product?
We show objective case studies. We have built 100s of successful businesses and we show that.
---
8. Organic ranking generates free traffic. What kind of strategies have you employed to improve organic traffic?
We produce content daily talking about marketing tips and tricks that get us a ton of traffic, as well as the offsite press that also does similar.
---
9. Can you please share any one growth hack that has worked for you?
I am always cautious of the term growth hack as it usually goes hand in hand with a lack of scalability. We focus on scalable tactics that can grow the business in an ongoing way.
---
10. Re-engagement is the key to get repeat business from existing customers. Do you agree with this? How do you re-engage customers?
Yes, we have a whole team dedicated to being our customer advocates and constantly checking in with them and helping them.
---
11. What steps did you take to make this company a Big Brand? What marketing strategy you employed?
It is about being top of mind and consistent, all the time. Strategies and expenses don't make a big brand, relevancy, and consistency do.
---
12. What is the next milestone for the company?
By the end of this year, we should have offices all over the country and will start exploring an international presence shortly after
---
13. As per you what skills a founder must possess in order to succeed?
Unwavering pursuit of growth (also one of our core values). You have to constantly be able to drive and push and get things done.
---
14. What is the best advice would you like to give to a future entrepreneur?
Get shit done. Execute. Don't plan too much, don't talk too much, don't think too much. The difference between successful and unsuccessful entrepreneurs is the ability to execute. How successful has a lot more to do with timing, but if you can get things done, you will see some level of success.
---