Local language always has a great impact on customer engagement. There are many sites on health but myUpchar is the one that is focused on health and provides information in the Indian languages.
myUpchar.com is one of the biggest health-related websites in India. Though the health sector has upgraded itself with technologies and innovation, more than 50 crore people of India are not aware of this because most of the information is not available in Indian languages. The focus of myUpchar is not just to provide all the information related to health but also to provide medical services in Tier 2 and 3 cities in India.
Do not copy models from the west or the east because some VC might be willing to fund it.

Manuj Garg – Co-Founder, myUpchar
Today, we got the opportunity to interact with one of the two cofounders of myUpchar – Manuj Garg. In this interview, he took us through his journey and how it all began.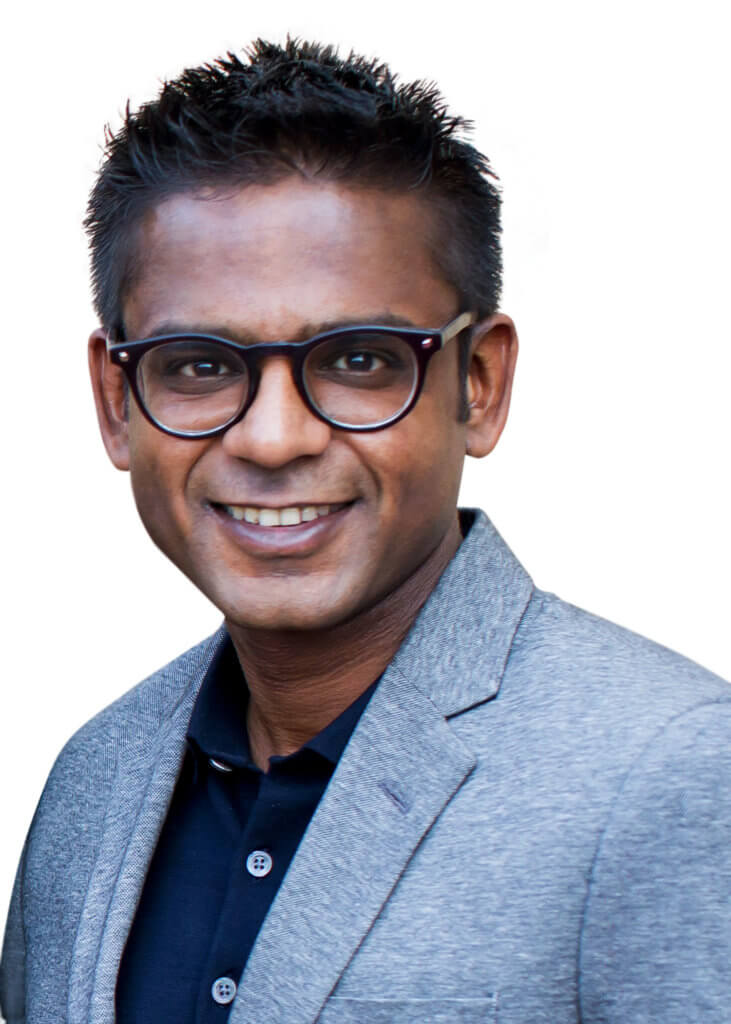 Hi, It's Our Pleasure to interview you, Please Introduce yourself to our audience in your own style.
I co-founded myUpchar.com, India's biggest online resources for health information in multiple Indian languages, in 2016. I have previously worked at the Boston Consulting Group (BCG) in San Francisco. While at BCG, I focused on models of healthcare delivery in India for the Bill & Melinda Gates Foundation. I remain passionate about the potential of technology to deliver healthcare in every part of India. I did a Ph.D. in Economics from Stanford University. Before that, I studied Mathematics at Delhi University's St. Stephen's College, and Economics at the Delhi School of Economics. (As a result, I can't code)
---
We believe that every Entrepreneur has a story to tell, Can you please share "your" story of what motivated you to start this company?
I once had the good fortune of meeting a 65-year-old gentleman who had had a stellar corporate career by any measure. And now he was about to launch an ambitious startup in Agritech. The audacity of it was jaw-dropping. I asked him why he wanted to do it at that age. His answer has stayed with me – "I know what I want to be written on my epitaph. I'm working to make that happen." It got me thinking about what I would want my epitaph to say.
There are not too many bigger problems facing India as a nation than the abject lack of healthcare available to the majority of its population. When we chanced upon the possibility of making a dent here, there was only one thing to do – dive in headlong. I still don't know what I would like my epitaph to say, but a life lived to bring healthcare to millions of Indians for the first time would one well worth it.
---
Give us brief details about your current company and what it does?
myUpchar is the largest health-tech company in India, that Rajat and I co-founded in 2016. We have known each other since 2004 when we were both students at Stanford University. Put together, we have worked at Amazon and BCG among other leading global firms.
Currently, the platform serves 2.5 crore people every month. myUpchar is improving the lives of people every day by increasing healthcare awareness, providing access to doctors and other medical services anytime and anywhere across India.
myUpchar is backed by prominent institutional investors like Nexus Venture Partners, Omidyar Network and Shunwei Capital, and visionaries such as Mohit Satyanand, Rajan Anandan, and Alok Mittal.
---
What is the biggest challenge you have faced during this journey? How did you overcome those?
Our biggest challenge was to convince investors and potential employees to join us when we started. Everyone was convinced of the strength of our team, but they were unaware of Tier 2 and 3 cities in India – our target audience – and its needs. We soldiered on and slowly people came aboard as they realized we were on to something hugely important. Now, we're fortunate that some of the best investors have backed us and immensely talented, driven and all-round great people have joined our team.
---
What marketing tactics you employed to generate 1st five hundred sales?
We don't do any paid marketing. Our content is our marketing. We attract millions of users every month based on our content and convert that into sales.
---
Which marketing channel has been beneficial for you in getting more traffic, and customers?
SEO(Search Engine Optimization), followed by direct traffic on our website
---
How do you generate comfort and trust among your customers, so that they buy your product?
Our high-quality content that is created by doctors and other medical professionals builds trust in the platform. Once they begin to transact with us, we go to all lengths necessary to ensure we're able to help serve our users. This creates a positive feedback loop and we see a lot of repeat transactions.
---
Organic ranking generates free traffic. What kind of strategies have you employed to improve organic traffic?
We just keep producing high-quality content. There is a relentless focus on the quality of the content we produce. We don't "do SEO" as such.
---
Can you please share any one growth hack that has worked for you?
In the initial days, we leveraged Facebook by posting our content there – again, no paid promotions even on Facebook. It created awareness about our platform and things took off from there.
Unfortunately for anyone looking to use Facebook now, this doesn't work anymore – as a content publisher, you have to shell out ridiculous amounts of money no matter how good your content is.
---
Re-engagement is the key to get repeat business from existing customers. Do you agree with this? How do you re-engage customers? Have you considered using Web Push Notifications for the same?
Yes, re-engagement is necessary. We use web push notifications.
---
What steps did you take to make this company a Big Brand? What marketing strategy you employed?
Create great content, the highest possible quality content we could build.
---
What is the next milestone for the company?
Reaching 50M monthly active users.
---
As per you what skills a founder must possess in order to succeed?
Ability to attract and inspire great people to join your team.
---
What is the best advice would you like to give to a future entrepreneur?
Do not copy models from the west or the east because some VC might be willing to fund it. Find a real problem to solve, and one that you care about. Then build a strong team to go after it. Get a cofounder. It's a lonely, arduous and scary journey you're on.
---