Over the years, the internet has profoundly transformed how we build and promote our businesses. We have access to way more resources and potential than ever before.
But here's the problem: online marketing can seem quite complicated and disconcerting. It can dissuade even the most focused of entrepreneurs from ever implementing an online marketing plan. There are already so many things to do, so how are you supposed to create, finetune and also maintain an active digital marketing strategy?
Enters KoMarketing. It is one of the world's best known B2B marketing agencies. They deliver strategic online marketing programs tailored to maximize results.
"You have to be curious, you have to want to learn, and you can't be afraid to fail."

Casie Gilette, Sr. Director at KoMarketing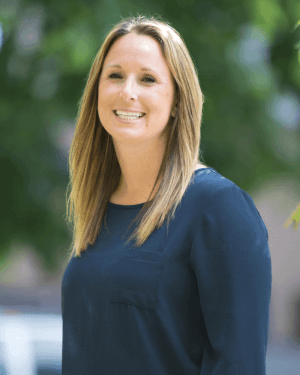 Today, we got an opportunity to interact with Casie Gillette, the Senior Director of Digital Marketing at KoMarketing.
1. Hi, It's Our Pleasure to interview you, Please Introduce yourself to our audience in your own style.
Thanks for having me. I'm Casie Gillette and I am currently the Sr. Director of Digital for KoMarketing, a B2B agency out of Boston. I got my first marketing role in 2005 and have loved it ever since. I have worked on both the agency side and in-house and I'd say I am most passionate about SEO, content, and the customer experience.
---
2. Give us brief details about your current company and what it does?
KoMarketing has actually been around since 2004, which is pretty cool considering SEO really only started coming into play in the late '90s. While we started with SEO and PPC, we are now a full-scale digital agency focused on SEO, Content, Paid Search, ABM, Media Buying, Social Media Advertising, and more. We work primarily with B2B companies and our sweet spot is really with tech companies.
---
3. What marketing tactics have you employed to generate 1st hundred new sales since you joined?
For KoMarketing, our primary driver of sales is inbound marketing. We do not have a sales team so we rely on our own content marketing efforts, our conference and event presence, and referrals. We have built such great relationships over the years that the majority of new business comes from previous clients or client referrals. It's one of my favorite things about the company.
Now, when it comes to our clients, that really varies. Content plays a large role for the majority of my clients but we also have programs that are only social or only paid to advertise.
---
4. Which marketing channel has been beneficial for you in getting more traffic, and customers?
Our blog has really been amazing for us over the years. We keep a consistent editorial schedule and we focus on topics relevant to our business and our clients. We also adhere to the idea that more content doesn't necessarily mean better results. When we write, we try to make sure it's about something that will either help our clients or will help with overall performance. The great thing about having a bunch of SEO experts on staff is we can choose topics that will have the biggest impact.
---
5. How do you generate comfort and trust among your customers, so that they buy your product?
When asked what makes us different we always say the people. We don't use any proprietary software or have some magic formula that drives results. What we do have is a team of people who are always willing to go above and beyond for our clients. It's why the majority of our business comes from referrals. Here's a perfect example – a client of ours was hit by an algorithm update last year. The team went into overdrive, putting in extra hours on the program and doing everything we could to get the site back to where it was. It worked and instead of the client canceling, they renewed their contract. When you are on the consulting side of things, it comes down to being a true partner.
---
6. Organic ranking generates free traffic. What kind of strategies have you employed to improve organic traffic?
Organic traffic is key to our success and a large number of our clients. It's something we really excel at. That being said, it's a little bit of everything – making sure your site is technically sound, optimizing your pages, focusing your content, and understanding what it is your customers are looking for. To me, that's really the key. Identify what your customers are searching for and give them the answers.
---
7. Can you please share any one growth hack that has worked for you?
I wouldn't say this is a growth hack but it is a very underrated strategy – refresh the content you already have. People spend so much time creating new things they forget about what they have. That 2018 trends piece that did so well? Go and update it!
---
8. Re-engagement is the key to get repeat business from existing customers. Do you agree with this? How do you re-engage customers? Have you considered using Web Push Notifications for the same?
While this doesn't necessarily apply to us, for a number of our clients we run retargeting programs, create content for existing customers, help with email marketing, and in some cases, work with them on personalization efforts.
---
9. What steps did you take to make this company a Big Brand? What marketing strategy you employed for branding?
Our goal has been to be the best at what we do and let that speak for itself. That being said, a number of us write for third party publications and speak at events. I personally have spoken at ~30 events in the past few years. It's a good way to get our name out there and show we are thought leaders in the space.
---
10. What is the next milestone for the company?
We want to continue to grow, continue to hire the best people and continue to be known for our excellent work.
---
11. As per you what skills a marketer must possess in order to succeed?
You have to be curious, you have to want to learn, and you can't be afraid to fail. Digital marketing changes all the time and it's our job to keep up. If you want to be in a space where you are constantly learning and constantly being uncomfortable, this is it.
---
12. What is the best advice would you like to give to upcoming marketers?
You have technology at your fingertips. If you think you might be interested in social media, start paying attention to what brands are doing and what is working. If you are interested in web design or even technical SEO, there are free programs out there to get you started. When I came up, you had to learn all of these things on your own. Take advantage of what is already out there!
---