The subscription rate for Web Push Notifications has been phenomenal, and our data shows: Subscription rate of Web Push is Higher Than Email by 2 to 5x. As per the push notification benchmark report, you can get upto 20% subscription rate.
In one of our case studies, we found Asklaila, one of the platforms for local business, got a 3X higher subscription rate as compared to e-mail. Here is the average subscription rate we observe based on our data.

*Source: PushEngage aggregate data
After putting a lot of effort into getting subscribers, you do not want to lose them.
However, High unsubscribe rates in Web Push has been the elephant in the room for the industry.
Understanding How Web Push Unsubscription rate is measured and how it is different than email
To understand why the unsubscription is high, let's try to understand how the unsubscription is measured in Web Push Notification. When a user unsubscribes from the push notification, it is a user individual preference in that browser. However, your subscriber number will remain the same as no information is yet been received regarding the un-subscription.
Next time, when you send a notification, the cloud manager (like Firebase Cloud Manager) that is used to send, will notify the Push Notification service provider that the user has unsubscribed. Post this, your push notification subscriber list will be updated and will remove the un-subscribed user from the Active List. However, to maintain good results from your campaign, you need to reduce the unsubscription rate for your push notification.
Web Push Notification sending hence shows unsubscribe with a lag, i.e. it shows the unsubscribe that has happened since the last notification sent to this current one.
Let's check out some of the known reasons for un-subscription:
Untargeted Notifications
This is the most common reason for unsubscription. Every customer is different, so treat them differently. If you send notification about the sale on women's apparel to all, people who are not interested in such notification will unsubscribe. Our study shows that segmented send results in 2x click rates and lower unsubscribe rates.
Long Gap in Sending
You need to be engaged with the customer by sending a regular notification. When you are not in touch with the customer, they may unsubscribe from your notification. Secondly, when you do not send any notification for a long time, you will not know how many have already unsubscribed. Hence, you send the notification, the unsubscribe count over a longer period is displayed. You may see the unsubscription rate has gone high because you have sent notification after a long gap and hence the subscriber number also got updated lately.
Sending Frequently
If you send too frequently, the customer may not like too frequent notifications and can decide to unsubscribe from your notification.
Other technical reasons
Every 6 months browser refreshes the device-token which is used in the subscription object. If the user does not re-visit the website after the token is refreshed, then due to refreshed token not being stored in the database the user is marked as unsubscribed or we consider it as subscriber loss.
7 Tactics to Reduce Push Notification Unsubscribe Rate
Below are the 7 best practices you can follow to reduce your unsubscribe rate:
Targeted Notification
Create and notification for the targeted segment. If you send generic segments to all, the customer will think of it as spam and unsubscribe. To reduce the unsubscribe rate always segment your subscribers based on different attributes. With PushEngage, you can segment push subscribers in 6 different ways. Moreover, as per the industry-wide study, the notification sent to the segment resulted in 2X increased click rates as compared to the notification sent to all.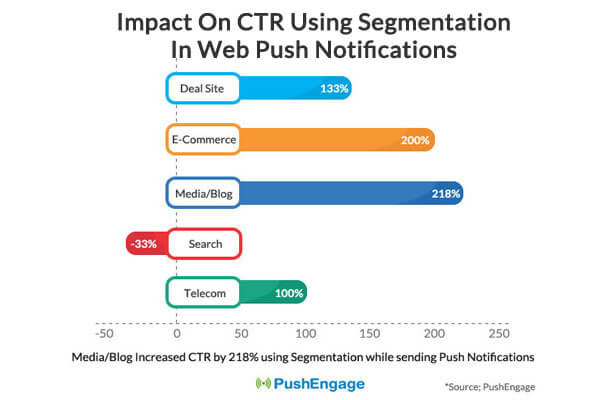 Trigger Notification
If you send personalize and contextual notification, the user can relate to the same and will not unsubscribe. Using Trigger Notifications, you can customize the notification based on the action the user took on your site and send them when they need the most.
For e.g., if a user has downloaded a pdf file from your website or watched a video, you can trigger a notification that is relevant to what user watched or downloaded.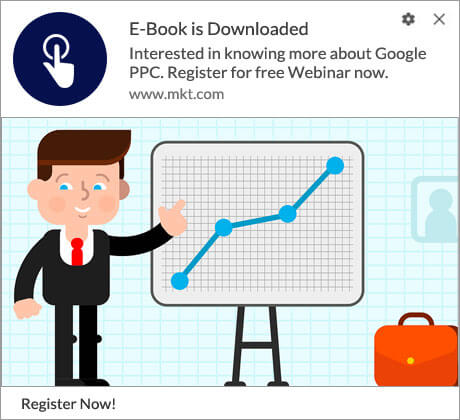 This way the user will be engaged with your website. This will lead to user satisfaction and lesser unsubscription.
Notifications at Regular Intervals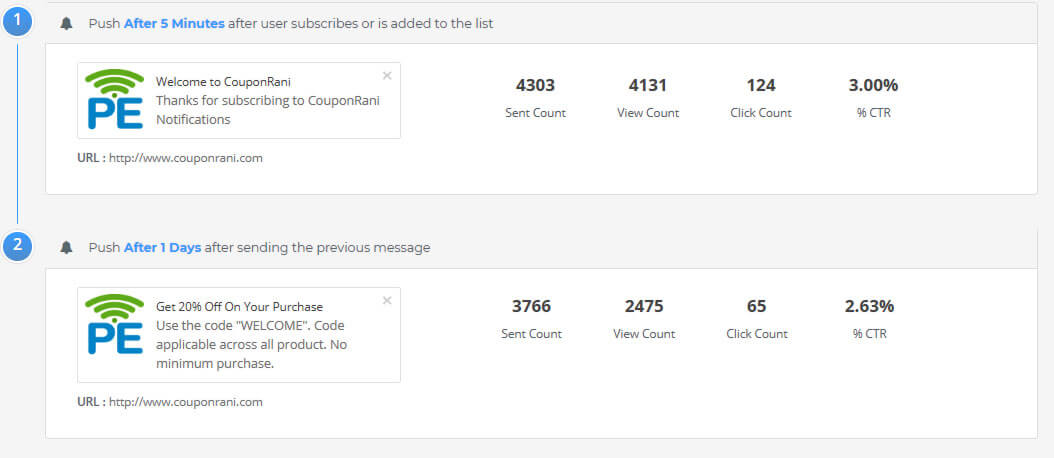 Send notification regularly to keep your customers engaged. You can create drip notifications to be sent at regular intervals to customers. This way you will never miss sending a notification to users. Avoid a long gap in sending notification as the user may unsubscribe to the push notification.
The timing of Sending Notification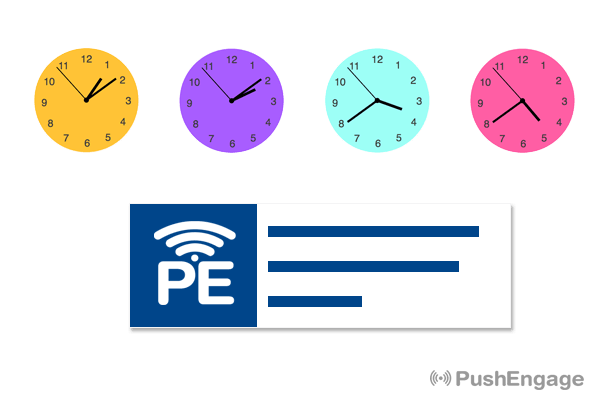 Timing is very crucial when sending notifications. Understanding the time zone of the customer is the key to this. Don't send notifications when it is night time for your subscriber. Further, do not send a notification when the user is not active, the notification will be missed. This way the user will not see any notification from you. The user may think of the push subscription as annoying and unsubscribe as he never received any notification from your site. We offer country-wise segmentation to help you send notifications according to the customer time zone.
Expiry of Notifications
When sending a notification, always add an expiry for the notifications. If you don't user may receive all the notification at once when he logins to the browser after a long time. The expiry time is a unique feature available in web push notifications, so make full use of it. Consider a scenario when you send a notification regarding an offer. However, the user receives the notification after the offer has expired. The user will feel that you didn't update him on time and so he missed the offer and may unsubscribe. If you put an expiry date on the notification, the notification will automatically get expired and the user will not receive the same after the expiry date.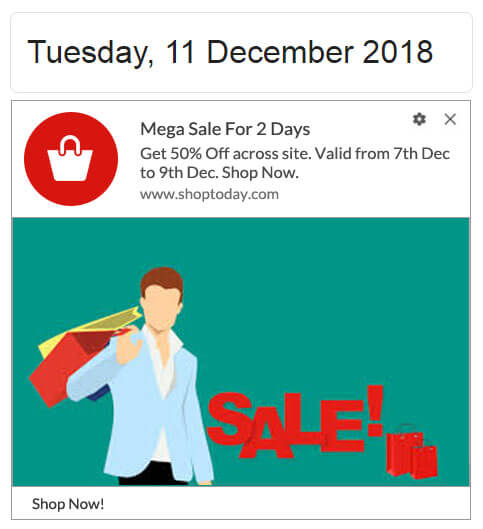 Notification Language
If your business local. If yes, then it is better to send a notification in the local language. You have used local language in subscription opt-in but while sending a notification, you are using another language. The subscriber will not be able to relate to the notification you send and may unsubscribe.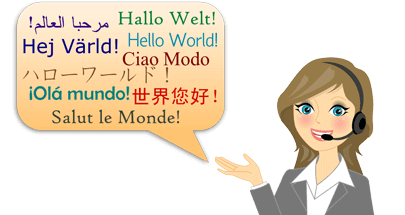 It's always better to send a notification in the local language of your subscriber. At PushEngage, geo-segmentation of the subscriber is offered by default. You can send a notification in specific geo language to get higher click rates and lower un-subscription.
Using A/B Testing to reduce Web Push unsubscribes
You can do AB testing of your push notification. With AB testing you will know what types of notifications are more favored by different customer segments. AB testing will help to test different attributes of the Push Notification and finding the winner.

You can then send the rest of the notifications according to the winning push notification.
We hope you can use all the tactics shared above and retain more of your web push subscribers. If you liked this post, please share it on Social Media, and subscribe to our web push notifications or email newsletter.