Do you want to engage customers for your online business? In this article, we will draw out the complete plan on customer engagement. This will help you to keep your customers engaged to your website.
Why is customer engagement essential?
For any online business to succeed, engaging with your customers is key to success. Engaged and loyal customers, can lead to an increase and repeat sales for your business, and lower your cost of acquisition. They can spend more time on the site when they are engaged, increasing your ad revenue, if you are a publisher, and helping in the SEO value of your site. Further, they can become your brand ambassadors and refer to your online business. In today's internet era, a customer has an abundance of choices to choose from. As a business owner, we have to step up and show the customer why our product or service is ideal for them. This requires thoughtful planning as well as identification of the right ways and channels to engage customers. Customer engagement leads to repeat users and an increase in website traffic. Ofertia, one of the leading offer platform, got a 39% increase in repeat users.
This is only possible if you are engaging with the customer on a constant basis through the right medium and at the right time. Too much engagement with the customer will look like intruding. Instead, implement strategies to engage with customers at the right frequency, at the right time and through the right medium. We need to create a plan on how to how to engage customers online.
Top 12 ways you can engage customer for your online business
Feedback/Reviews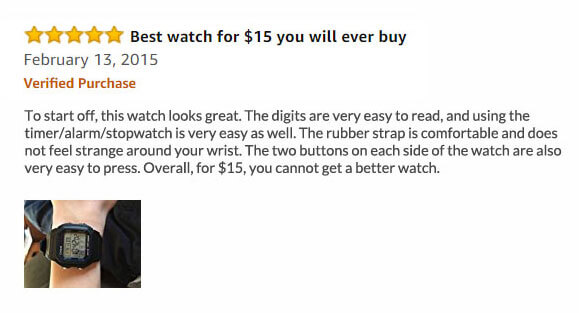 In today's world where customers have so many options, feedback, and review make a big difference. It gives your customer a way to obtain a neutral opinion about the product, and thus this makes your website more engaging. These are real customers who have tried your product. A review platform allows the customer to directly engage with the brand. Apart from engaging users, it also helps to bring in more business for you. As per the report, 88% of online customer considers reviews as a personal recommendation.
If your happy customers start giving reviews, it will give confidence to the new user to give it a try. Reviews are must have to attract customers to buy your product online.
Customer Support

One of the crucial parts of every business is customer support. If a user has any question, then customer support provides a chance to engage with your customer, and you get a chance to convert the user to the customer. A satisfied user may become a customer and a customer will become a repeat customer for your product if you handle their queries promptly and resolve it.
A study by LivePerson suggests that "Getting the issue resolved" as the most critical factor of successful customer support. Many times a customer needs support while making the final checkout. It could be related to shipping charges, address to deliver, or any other. If customer support can resolve it on time, it can lead to business. Especially for technology products, a user has a lot of queries like installation, features, and more. Always attend to the queries on time and resolve it. Since this is live engagement with the customer, it makes it the most important engagement platform.
Loyalty Programs / Member Rating based on contribution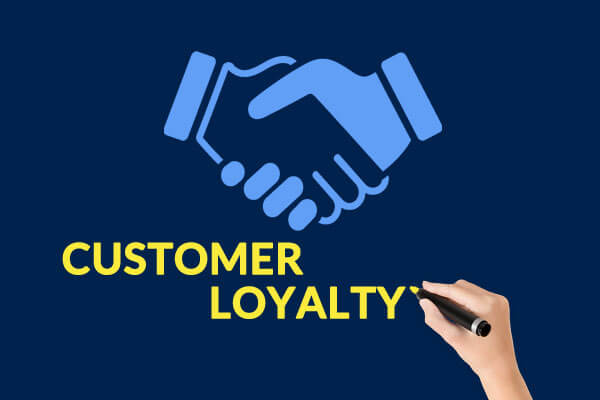 Loyalty programs have been there for a long time for a reason. People love to get recognized for their efforts. Star loyalty programs for customers for every action they take on your website. Many e-commerce sites offer loyalty points when a user makes a purchase on their website or gives feedback on recently purchased items.
You can even rate members based on their contributions. You may have seen different avatars in forums like – Expert, Advanced User, Newbie, and more. These are basically ratings given to users based on their contribution and how other users respond. A loyalty program entices your user to keep engaged with your product and website.
Re-engagement Tool
Your main objective is to engage with customers on your website. Instead of investing time and resources to create your own tool to engage with the user, you can use third-party tools to increase your engagement. This way you can invest time to create strategies to engage with users by using this tool. The goal is to engage with users in real-time.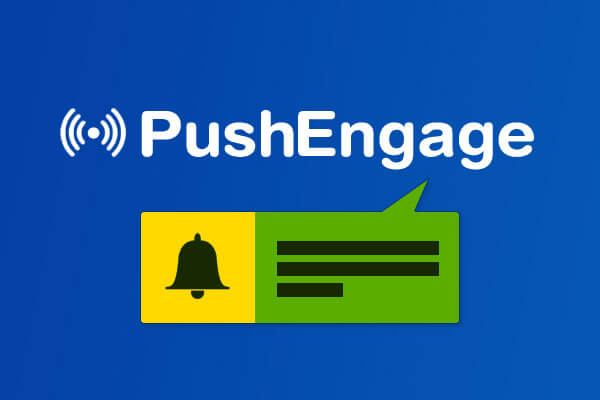 You can use Web Push Notification tools like PushEngage which allows you to send push notifications in real-time to the user's browser. Engage customers will lead to an increase in repeat customers. The recent case study suggests that Ofertia achieved a 39% increase in repeat users using push notifications. You can run different campaigns using Push Notifications.
Similarly, you use the gamified app Spinwheel to engage with the user. It allows a user to spin the wheel to win offers and the user needs to give e-mail id to claim. Nice way to capture a new lead.
Online Chat
Do you want to engage customers online? The best way is to enable online chat. Keep you user engaged by interactive live with them. This will give you the 1st hand experience of customer's view. You can clarify all the customer's queries instantly. This will boost your customer management.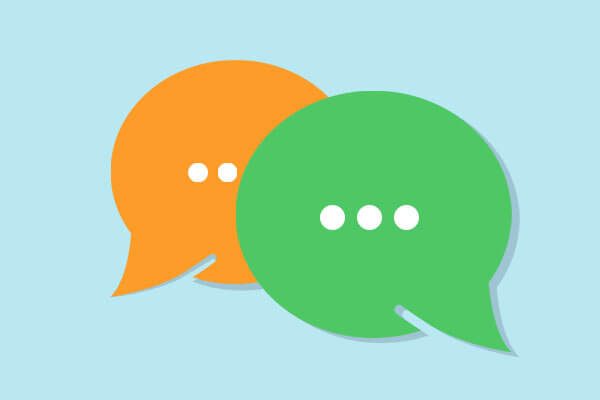 You can use many tools to enable online chat. Online interaction will build strong customer relationship as well as loyalty. A loyal customers are more engaged and add value to your business.
Blog
You can run exit intent pop-up using tools like Optinmonster. It helps engaging abandon browser users.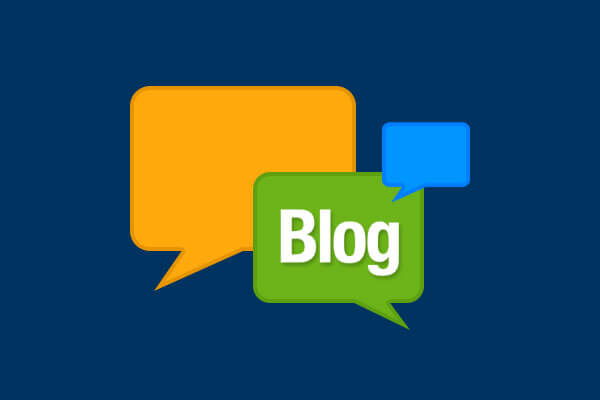 Starting a blog is the 1st thing you should start to engage with customers. Using a blog, you can educate customers about your product or services. You can use the blog to share customer success stories and how your product helped them to solve problems. As we know, "Content is King", post valuable post which benefits the readers.
This will, in turn, keep your user engaged with your product. You can even get industry leaders to publish content on your blog. A blog can also help in improving your organic traffic. You can search for the topics which people are discussing using the Google Search Tool and publish content on the same. This will help you keep your blog updated with what users are looking for. You can check out the Neil Patel blog. Every post is of high quality with a lot of details
CSR (Corporate Social Responsibility) Activity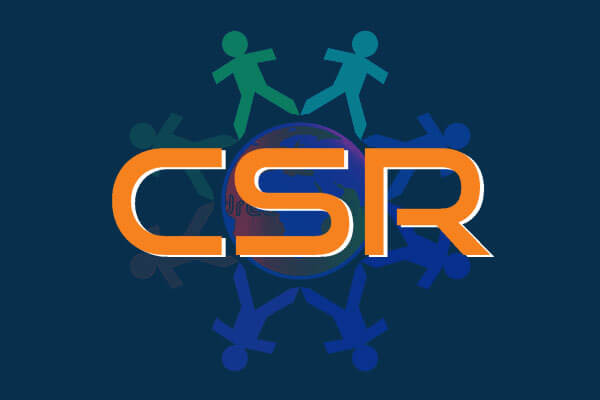 You should always give back to the community. Also, give a chance to your user to be a part of it. You can either arrange or take part in any CSR event. For e.g. take part in community causes – like a marathon for Water Awareness or similar to that. If you are a furniture seller, offer free furniture service to these social events.
This will help people to connect with your brand, talk about it & engage with it. People love brands that are socially and environmentally committed. For e.g. when Nike adopted advanced technology to reduce water wastage. It was a positive step towards a better environment.
Social Media Engagement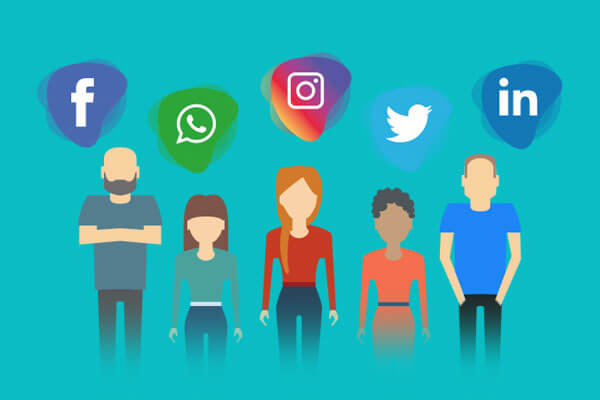 Social media is created for people's engagement. Use this platform to keep the user engaged with the brand. Make it a point to post on your social platform every day. Always monitor social media on what is being said about your product. Social offers an easy platform for users to engage with the brands. If you check out Dominos, you will see they post every single day to keep their users engaged. You will find a lot of reviews & complaints and also how dominos resolve those to keep their customer happy and engaged with Dominos.
Another use of Social media is to generate traffic to your blog pages or websites. When you publish content, you can share the same with your user using Social Platform. You can also check out the various groups on social media platforms. Search for the relevant groups and start engaging with group members. A customer can be on any social media platform like Facebook, Linkedin, Reddit, Twitter. Keep an eye on every relevant group and engage with them.
Pro tip: Use a custom URL shortener like Rebrandly to brand the links you create and share on your social media channels. By branding your links you are increasing brand awareness and click-trust — it's also a great way to track your links.
Run Survey/Contest on Special Days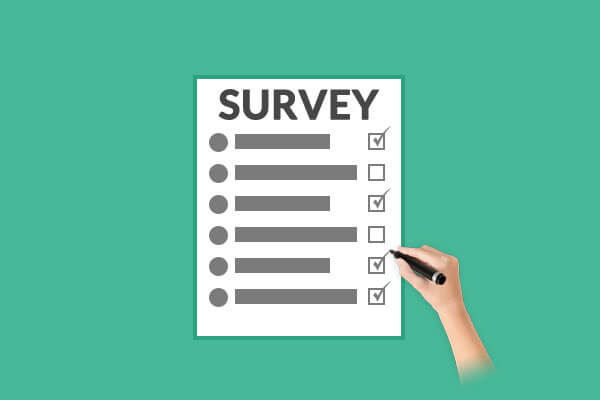 Another way of keeping your user engaged is by running a contest or survey. You can use the survey to collect user's responses on different topics. For e.g. you can run a survey asking the user about the new feature you have just added to the product. You can even ask the user, what they need in the new releases. This gives your customer to share their view directly with the brand.
A contest is another way to keep the user engaged. During any festivals or celebrations, most of the online companies run a special contest for consumers. As per a report, a $3billion sale happened during Black Friday. You can capitalize on such an event by running a contest to keep your user engaged. Keep the contest simple to get maximum engagement.
Start a Forum Around Your Product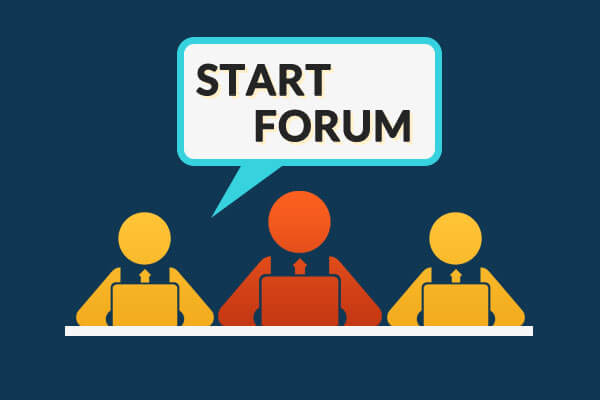 To engage with customers, increase the number of platforms where you can interact with customers. One of the best ways to start is a blog or forum. Create a forum where the customer can interact with other customers and with you. Use this platform to talk to customers about your product and how it can benefit them. You can create a forum as:
Around the industry: Create a community around your industry. Let people discuss the concerns and updates around the industry. Under this forum, you can guide people on different issues or start a new topic. You do not need to do a direct sale of your product, people would try out your product. Companies like Moz has created a forum for SEO where people discuss topics related to SEO. They have a lot of leading products related to SEO. MOZ has now made itself an authority in the SEO industry. Similarly, if you are selling Fitness product, you can start a fitness forum and discuss. Forum around industry gives you a broader aspect of your business and not only helps to engage people but also leads to a new customer for your online business.
Around your product: Another way is to create a forum for your product. Many times the issues customer-facing are common ones. This forum can help fellow customers to help out each other. This will not only release the pressure from customer support but also allows your customer to become a brand advocate for your products and how it benefitted them. Forum around your product gives you direct access to talk to your entire customer in a single place. You can educate the user about the product with a series of posts or updates about new releases. If you are using Shopify, you will find an active Shopify forum where users discuss the Shopify and its various features. Similarly, if you are using WordPress, you can take advantage of their forum to discuss any concerns. A Forum gives you a perfect platform to engage with the user and also generate positive leads.
Organize Events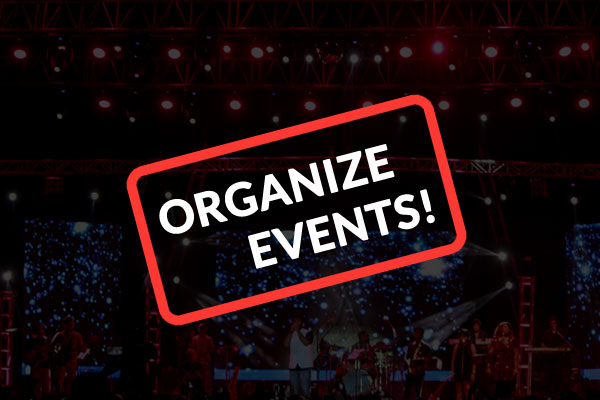 Organize events for your users to engage them. Events allow users to directly interact with different customers as well as the company itself. For e.g., if you are selling Trekking products, you can organize a trekking event. This will give you a chance to interact with potential customers. The top benefits of organizing events –
Build confidence
The customer now knows the people behind the brands. It brings confidence as they have interacted with fellow people and learned about the brand
Increase Social Presence
In today's world, people love to share on share on social media. All your event participants will share about the event on their profile and group. This, in turn, will increase your brand.
You can organize events like Bloggers Meet, Workshops, or anywhere people can touch and feel your product or service. These events will lead to new customers for your e-commerce business.
Gamification
With the advancement in technology, retail gamification is now possible. Though its just a simple and intuitive game, but has shown promising results in engaging customers. Who doesn't;t like a little game once in a while? These games are geared towards keeping the customer engaged by offering a gift on every win.
There are many ways you can gamify your visitors and convert them to customers. The most common is rewarding points or discount codes to the customer. These games are kept simple so that anyone can play and win. The purpose is to engage the visitors and convert them into customers. Check out spin a sale app that offers easy integration with Shopify stores.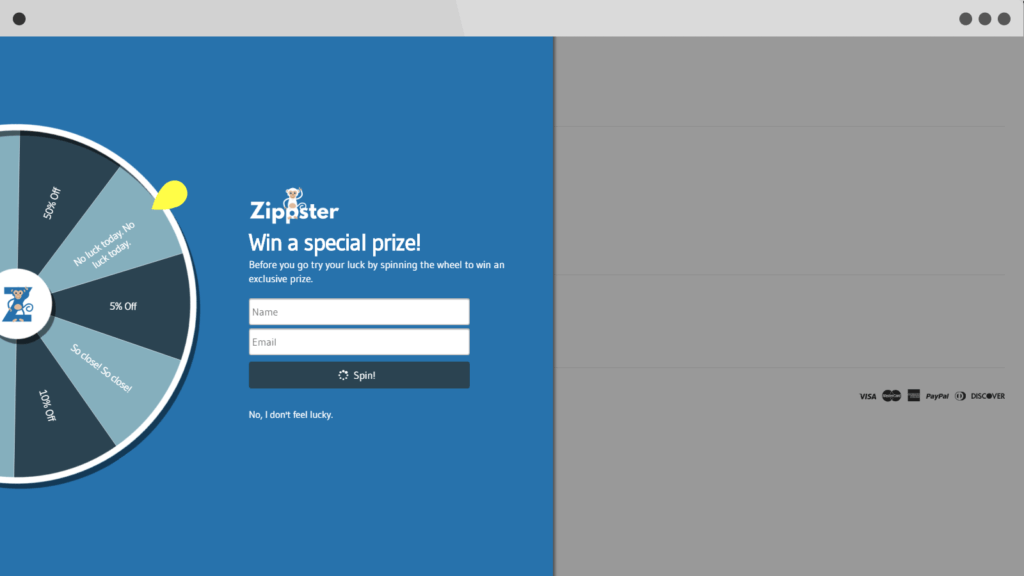 Customer engagement is an ongoing activity. It allows you to get customers to your website and shop. There are many companies offering a similar product, so you have to stand out. You have to be at the top of the mind of the customer when they are about to shop. Engaging with customers leads to brand building. Once you start to engaged customers online, you will see the difference in ROI. Your product or service will be the go-to shop when the customer needs it. There are a number of ways to engage customers. Make a plan to attract customers to your website.