Looking for strategies to boost customer engagement?
You're definitely not the only one struggling with that problem. So, let's explore 7 strategies that can boost customer engagement for any brand if you do it right.
In this article, we have tips that we've compiled from:
Some of our customers who are crushing it in the engagement game;
Some ideas that we use ourselves;
And strategies that have worked for other brands;
So, we're only going to give you actionable tips that have proven successful in the past.
Are you in? Keep reading, then!
#1. Use Push Notifications for A Seamless Customer Experience
Push notifications can be the ace up your sleeve.
More and more brands are adopting push notifications to offer a seamless customer experience. This means that it's quite likely that your competitors are already using push notifications.
The most common way to use push notifications is to plug the gap between your brand and your consumers. This includes transactional and promotional notifications.
But honestly, push notifications can help you do so much more. Just check out this collection of creative push notifications to get inspired.
The best part? Most of these are automated campaigns like this one.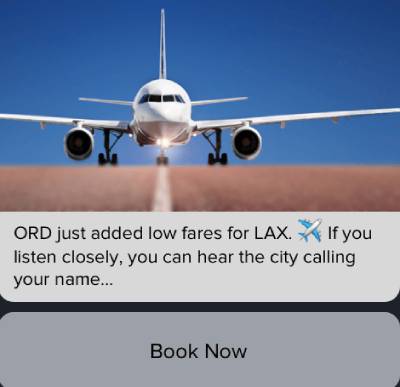 We recommend using PushEngage to create your push notifications. PushEngage is the #1 push notification software in the market. If you're serious about growing traffic and sales for your website, you should get started with PushEngage today.
#2. Focus On Retaining Your Customers
Reality check: It's cheaper to retain an existing customer than it is to get and onboard a new client. If you're focusing on getting new customers all the time, it may be a good idea to also spend a part of your budget and time to retain your existing customers.
So, what can you do?
One really simple way to make your customers feel important and valued is to create a loyalty program.
And no, loyalty programs aren't meant just for airlines. Almost every big brand has a rewards program now.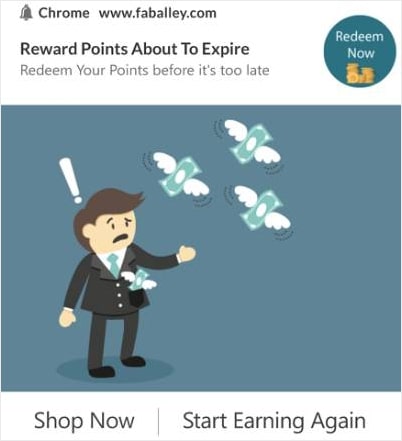 This gamifies the purchase experience for your customers and gives them an incentive to be loyal to your brand. And yes, you can send out push notifications about reward points if you have a loyalty program set up.
If you're new to loyalty programs and you've never set one up before, try using Yotpo. Yotpo helps you create instant loyalty programs for your website. And you don't need to know any code to implement it at all.
#3. Go A Little Bit Viral Sometimes
Who doesn't want to go viral on the internet?
It's the #1 way to boost your customer engagement. And every brand under the sun wants it.
The only problem is…
How do you even go viral?
More importantly, how do you keep going viral time and again?
The answer isn't content. It's creating contests.
Viral content is unpredictable, to say the least. And it's downright impossible to keep creating viral content every single time.
But contests? You can run contests round the year and you can make them go viral every single time if you can offer compelling prizes every time.
Of course, that's not all you need to create a viral contest. That's exactly why you should check out RafflePress.
RafflePress is the best WordPress giveaway and contest marketing plugin. Using the pre-built templates in RafflePress, you can create viral contests that can help you gain traffic, get visitors to care about your brand, and promote offers in one go.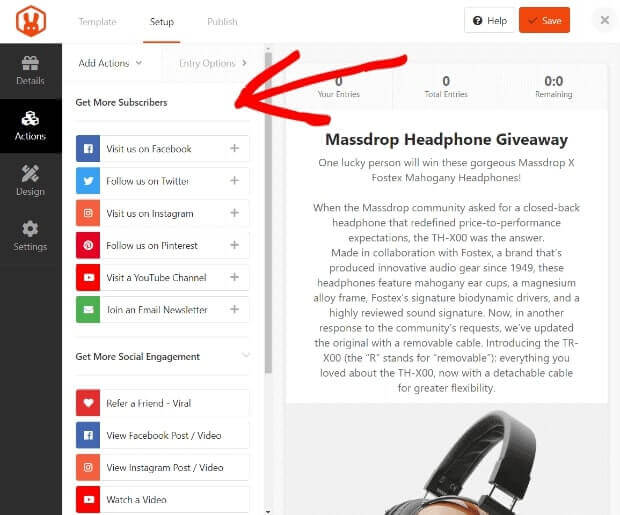 If you're a complete pro with contests and giveaways, you can create a custom contest from scratch. But if you're new to contest marketing, you can use the templates straight out of the box and still get great results.
Check out this article on contest promotion ideas for inspiration.
#4. Look At Your Data to Be More Relatable
Would you like to be relatable to your customers?
It's not really that difficult.
Every time you publish new content, your customers tell you all you need to know about how relatable it is. Look at your analytics data to discover what your customers love the most about your content.
On paper, this sounds really simple. But how do you do it?
A nice option is to check your Google Analytics…
If you know how to read the data like a pro.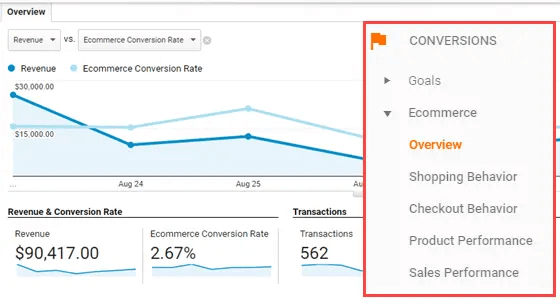 But if you find it really easy to get lost in the avalanche of data in your Google Analytics dashboard, you should try out MonsterInsights.
MonsterInsights is the #1 Google Analytics WordPress plugin. Using MonsterInsights, you can focus on data that matters and get meaningful insights into what your consumers love.
It really takes the pressure off your shoulders.
The really incredible part is that you can:
And you can do it all from your WordPress dashboard!
#5. Solve Hyper-Specific Problems In Your Lead Magnets
Lead magnets are any content products that you can use to generate a bunch of viable leads for your business. In the last decade, lead magnets have become really popular.
But not every lead magnet is created the same.
The biggest mistake that most businesses make with lead magnets is…
With their actual content offering.
That's right. You need to solve a hyper-specific problem for your customers instead of offering a really broad whitepaper that only super-technical people will understand.
We're not saying that whitepapers don't work.
They do. For more ideas on what kinds of content formats work well with lead magnets, check out this article on the best lead magnet examples.
But the real potential of a lead magnet is in hyper-specific niches. The broader you go, the more you dilute the value of your content offering. Here's a nice example of a lead magnet that converts really well: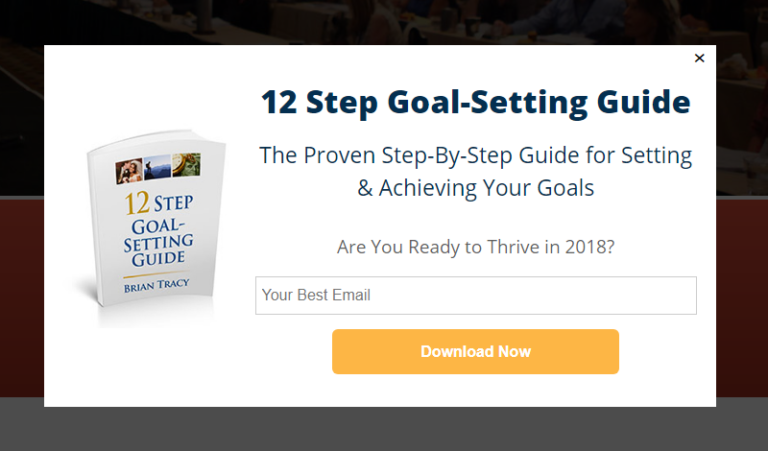 And if you're looking for a real conversion toolkit that helps you create lead magnets that work, you should get started with OptinMonster today.
OptinMonster practically pioneered the popups and lead magnets market in the WordPress industry. And you can create conversion flows that work even if you're not running a WordPress website. If you're serious about optimizing your conversions, OptinMonster's the right fit for you.
#6. Use Feedback for Epic Fan Service
Yes, fan service is mostly a movie term.
It's when popular film franchises use what fans already love and give them more of it.
But why should Vin Diesel and Harrison Ford have all the fun?
If you do your marketing right, you will generate a long list of happy customers.
Not just satisfied customers, mind you. We mean happy customers who love your brand and will keep buying from you because they're in love with your brand.
Think: Apple, Nike, Netflix.
These brands have cultivated an army of super-fans.
But how do you do that for your brand?
It's simple. Pay attention to feedback. And then, make good on that feedback.
Check out this really cool example where a ski lodge turned customer feedback about one of their courses into an actual advertisement: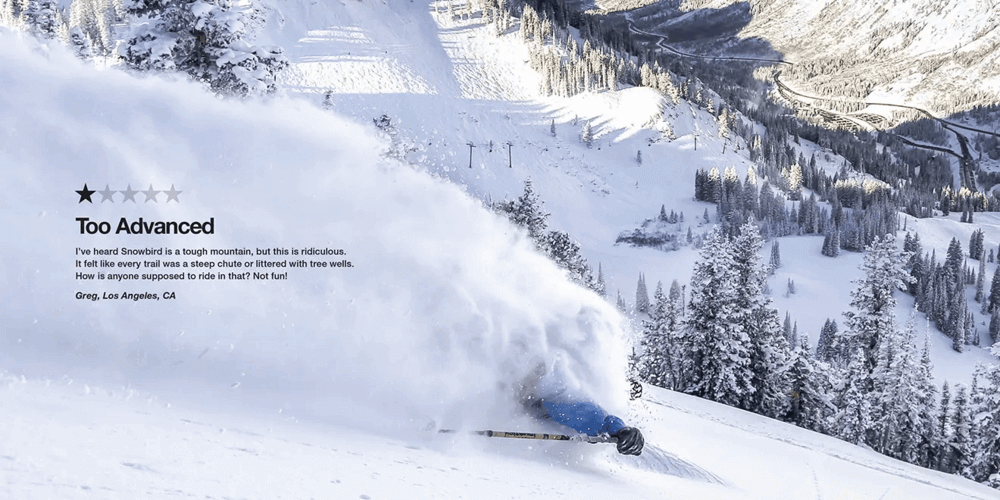 If you're not sure where to start, check out this article on how to add a customer feedback form to your WordPress site.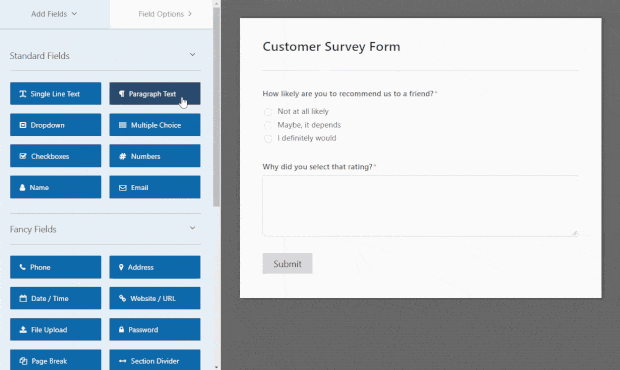 It'll definitely help you take a step in the right direction.
#7. Be Proud Of Your Reviews and Testimonials
The flip side of listening to feedback is a wall of your reviews and testimonials.
And yes, you should most definitely show off your reviews and testimonials. In fact, we recommend having a separate page for all your testimonials and reviews.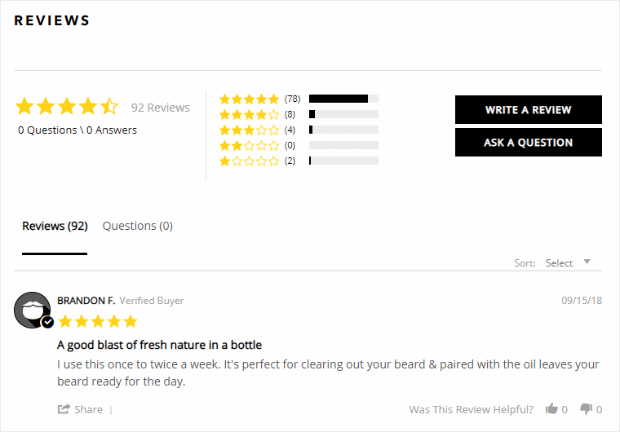 Go ahead and share them on social media as well.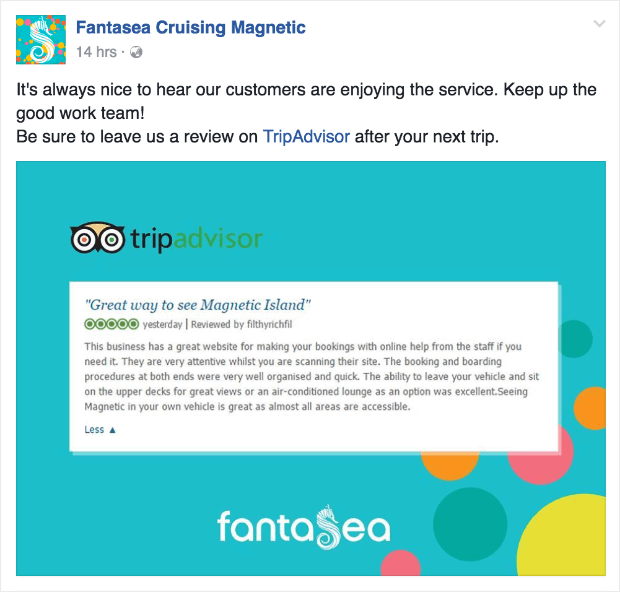 You have to be proud of the good things your customers have to say about you.
In turn, this will encourage more people to buy from you. No one wants to miss out on a good deal or a great product that others love.
This effect is called "social proof" and you should definitely leverage it as far as you can.
A good place to start is to get more reviews.
Wrapping Up
That's all for this one, folks!
Are you using any of these strategies already? Did you find this article helpful? Which of these would you like to start using? What's stopping you from getting started right away?
Let us know in the comments below. We appreciate talking to you so that we can create even better content.
If we had to recommend a starting point, we'd suggest starting with push notifications. There's a lot of automation that you can do with push notifications. The best part is that you can see an actual boost in engagement in a very short time.
And if you're just starting out with push notifications, no better place to start than with PushEngage. PushEngage is the #1 push notification software in the market. So, your campaigns are in safe hands.
If you haven't already, get started with PushEngage today.