Notice: There is no legacy documentation available for this item, so you are seeing the current documentation.
You can integrate Browser Push Notification on your Weebly website using PushEngage in just five simple steps :
1) Go to PushEngage and register. If you already have an account, please log in using this link.
2) You need to get your PushEngage installation code that needs to be added to your website. Below is the PushEngage javascript code you have to add to your Weebly site. Site Settings > Site Details > Scroll down to 'Click here for Setup Instruction'. Choose Any Website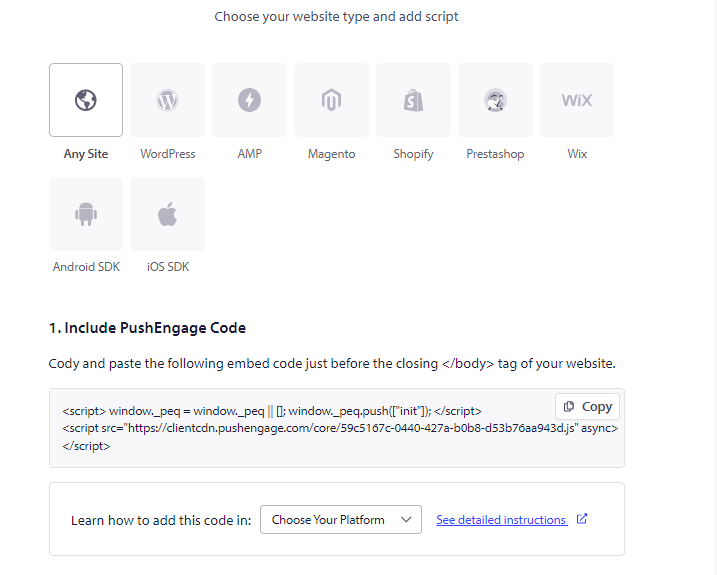 3) Log in to the Weebly dashboard and select Website > Integrations.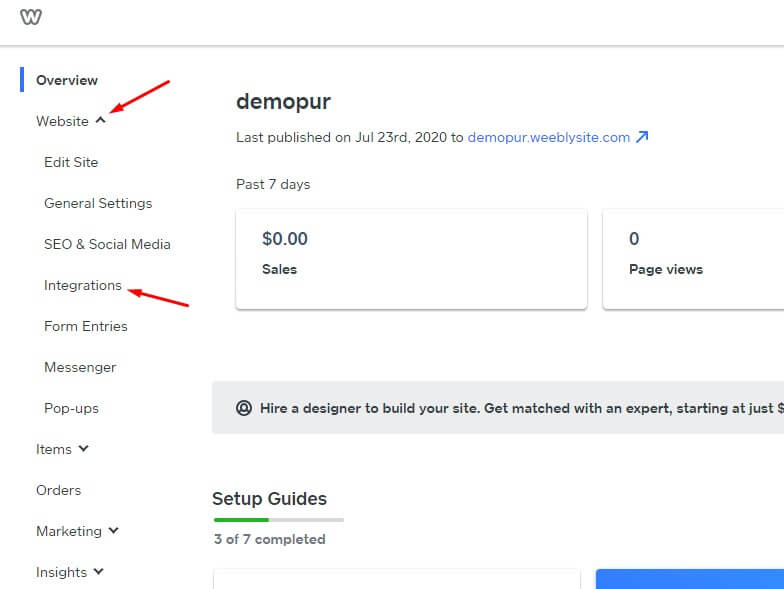 4) On the Integration page, Add Custom Header Code at the bottom. Click on Add New Code.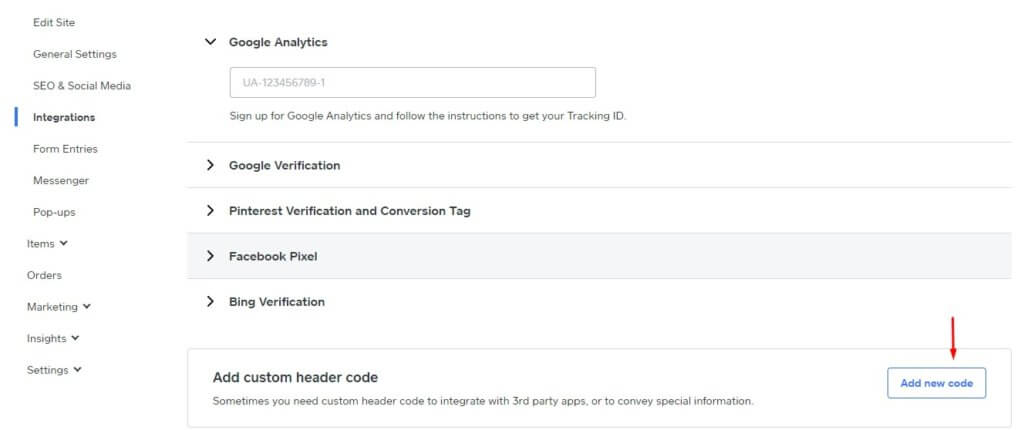 5) Paste the PushEngage code into the Header. You can also select the End of <body> to paste the code. In the below screen, we have pasted the PushEngage javascript code in the footer section. Once done, click on Save.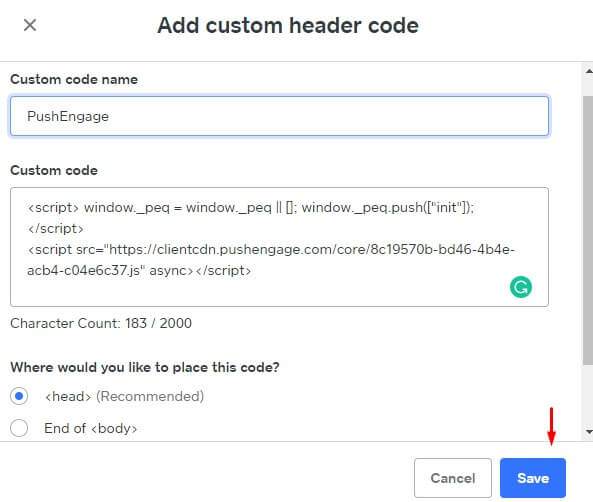 This completes the PushEngage integration on the Weebly website. You can now start collecting subscribers and send push notifications from the Weebly website.
If in case you run into any issues, please feel free to contact us by clicking here. Our support team would be able to help you.