Notice: There is no legacy documentation available for this item, so you are seeing the current documentation.
ClickFunnels is software that lets you design and creates sales pages, landing pages and it lets you manage your entire sales funnel. Within minutes, you can create dozens of different types of sales funnels, including opt-in funnels, sales funnels, webinar funnels, membership sites, and more!
Below are the steps to enable web push notifications –
Step 1 : Log in to your ClickFunnels account > Select the theme > click on Edit.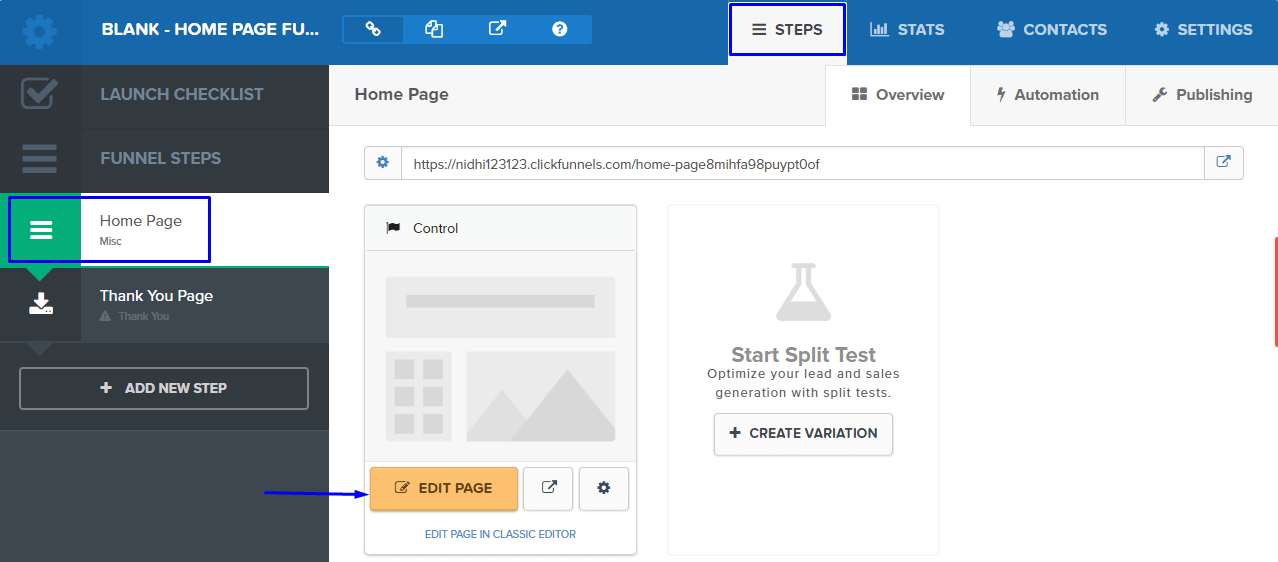 Step 2: Then, log in to your PushEngage dashboard and navigate to Site Settings > Site Details > Scroll down to 'Click Here for Setup Instructions.
Step 3 : Select Any Site and then copy the code mentioned there.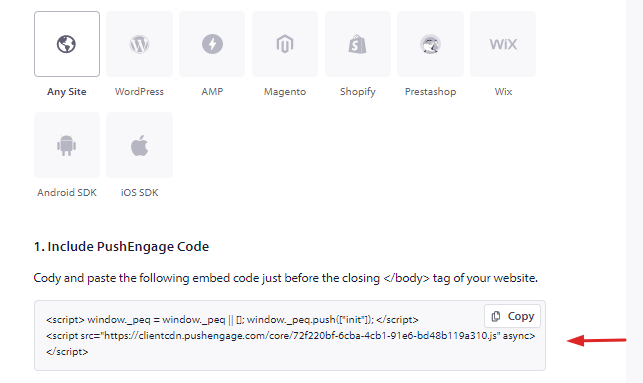 Select tracking code after clicking on the Edit page and in the header section paste the code.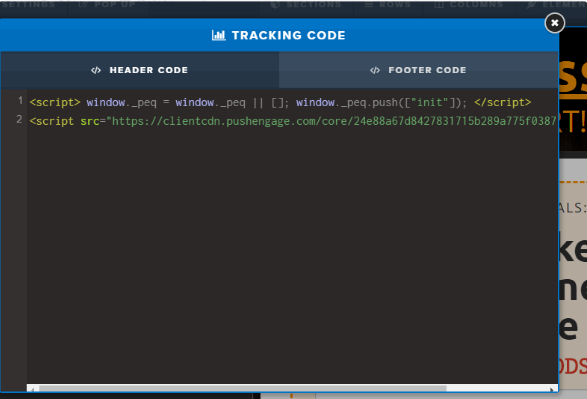 Save the settings once it is done.

That's all if you are an HTTP landing page. You can check the preview and Push notification will be enabled on your website.
Go to Design Settings > Pop-up Modals > Select any two opt-in styles except for Push Single step opt-in.
That's all and your installation is complete. You will receive an opt-in for the subscription when you visit your website.
You can also customize your subscription dialogue box by changing the colour, placement and text of the opt-in. After installation, if you are not able to subscribe to push notifications, follow the comprehensive guide on testing web push. You can yourself do the initial debugging of the web push set up.
If in case you run into any issues, please feel free to contact us by clicking here. Our support team would be able to help you.