We all know what is Web Push Notifications. It has been doing the rounds for quite some time now. Many online websites have started using Web Push Notifications for their business. You are still thinking about whether it's time to implement web push notifications or not. As a marketer, you should always check out the new technologies which enable or ease the interaction with customers.
We have worked with many clients who were in the same situation whether to start web push notifications for their website or not. Before offering solutions, we discussed their problems and try to identify if the web push notification is the right way to go forward. We have compiled a list of conditions that definitely indicates that you should implement web push notifications. In today's time, the web push notification is important for every online business.
E-Mail Open Rate Has Gone Down
You probably have been using email for your marketing efforts. Sending emails during the sale, promotional event, new product launch, and more. With so much noise, your emails might have been pushed down in the user's e-mail. It may also happen that your emails are going to spam. Whether the emails are delivered to the inbox or not, you are being charged. You have invested so much in designing the emails, creating the content but not getting the desired results in terms of sale. Does the below data matches your current status:
Email open rate is going down
The conversion rate is also low
Designing an email is taking too much time and effort
Extra manpower is needed to create beautiful email templates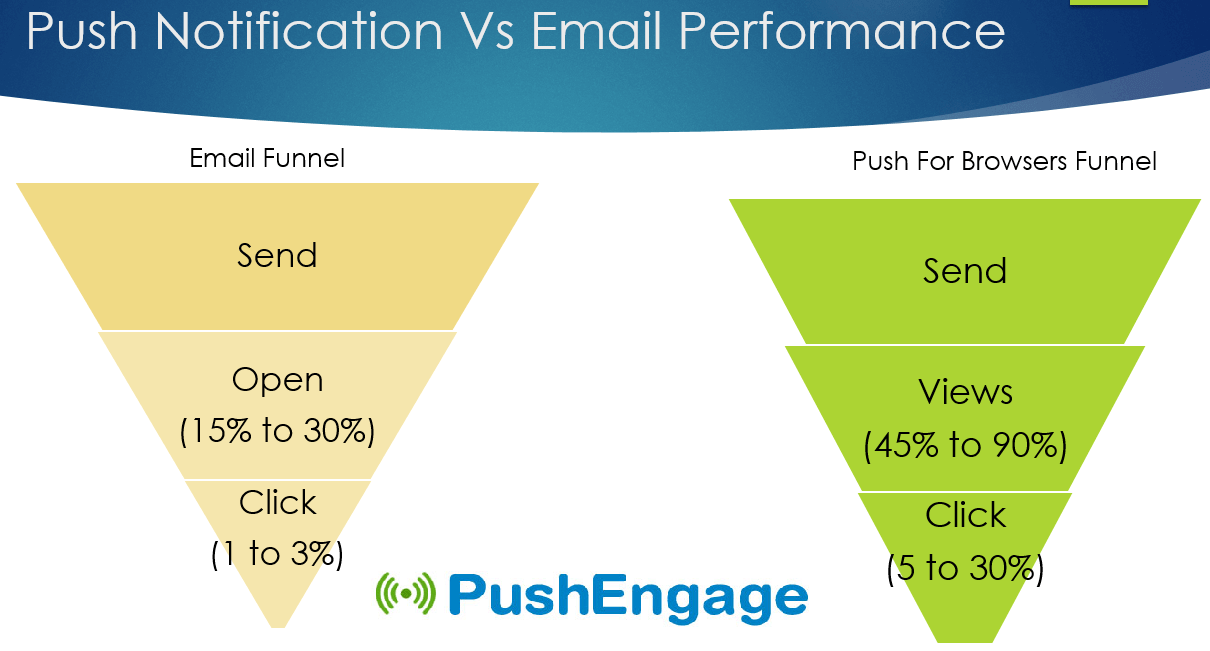 If yes, then it's time to get started with Web Push Notifications. As compared to email, push notifications result in a 10% to 20% increase in click rates.

Email Lead Generation Rate Is Not Increasing
Your email subscription rate is not increasing. You have created an email opt-in pop-up with exclusive offers, but the subscription rate is not increasing. Though your website traffic is increasing email subscription rate is not increasing.
Time has changed and users are getting impatient. Moreover, an email subscription requires the user to fill in their email address, name, and any other details which you add. Two reasons that could be discouraging users from subscribing to your email service.
Cautious User: Nowadays users are very cautious while entering their personal details.
Time Consuming: Also any page which takes time to load or a form to fill up, is left abandoned by the user.
The user does want to get an update on your recent offers, new product launch but they aren't comfortable in giving out the personal details for a subscription. The best way to capture users is to go for Web Push Notification. Web Push Notification requires just a single click to subscribe without any personal details.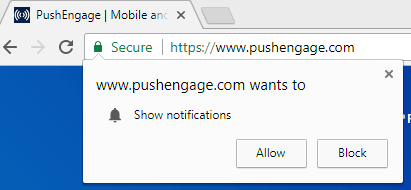 With a single click, users are subscribed to your push notification. If you compare the subscription rate for Push Notification Vs E-mail, the former offers a 4% to 15% subscription rate.
Abandoned Cart Conversion Is Low
Most e-commerce websites experience cart abandonment issues. As per research, the average cart abandonment rate is around 67.45%. Converting abandoned cart users is easier than acquiring new customers. Abandoned cart user is already convinced about the product but didn't convert for some reasons.
To convert Abandoned Cart users, you have created a series of well-crafted emails. You have even created a discount coupon for the user to complete the purchase. All these actions are very much in line with an abandoned cart recovery strategy. However, with an abundance of the email being sent by online sites, your email might have slipped down the list. And this leads to the decline of abandoned cart recovery.
If you are facing this, then you should definitely start using Abandoned Cart Web Push Notification. Push Notification offers all the features of abandoned cart emails including:
Notifications are triggered once the user abandons the cart
Series of notifications can be sent at different time intervals
Can personalize the notification with exclusive coupons
Notification sending stops once users make the purchase
You can create different strategies for abandoned cart notification campaigns. You can configure abandoned cart notifications in just 10 minutes. Go ahead and start using web push notifications to see the difference.
Sale Promotion Not Getting Timely Response
One of the ways to get the sale is running a promotion on the website. Sale promotion gives an instant boost to the sale as well as get new customers. This sale promotion is run for a limited time. All the customers are informed through emails and website banners. You have sent repeated emails to customers but still, the response is low. Many customers haven't checked email and by the time some checked the mail, the sale was over.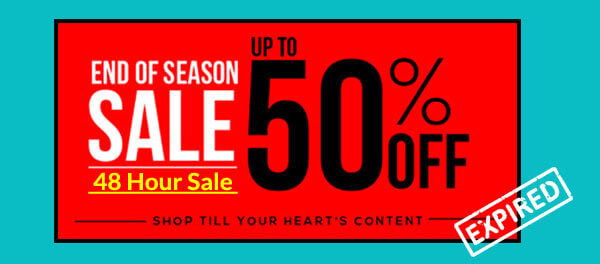 In case of any sale event, the timing is very crucial. These sale events are run for a limited time. If you have experienced low conversions even during sale promotion, then you should give Web Push Notification a try. Some of the key features which make Web Push Notification a must-have tool for sale promotion:
Real-time delivery: Push Notifications are delivered in real-time on the user's browser both on desktop and mobile. Even when the user is not live on your website, they will receive the notification in their browser.
Multiple Notifications: You can create a series of Sale Notification to be sent to the user. This way you can create a teaser campaign. During the sale, you can push the best selling products through push notifications.
Schedule Notifications: Schedule your notification so that you don't miss sending them at the right time. You can schedule all your notifications to be sent at different time intervals.
Since Web Push Notifications are delivered like alert notifications, the chances of users viewing them are high. For all time-bound sales, you should use push notifications to get higher CTR.
Fake Emails Getting Subscribed
Is your email getting bounced? Is your email list clean? Most of the time the user enters the wrong details while subscribing to any website. Many times users keep separate email ids for different purposes for e.g. different emails for personal use and for others. In such cases, your promotional email might be landing on the "others" inbox of the user which they are not checking. In either of the mentioned cases, your email doesn't reach the customer. Your email database is full of such fake email IDs.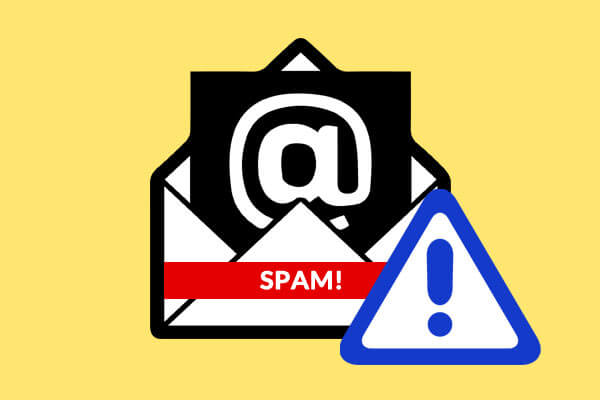 However, with Push Notifications, you will never face these kinds of issues.
Push Notifications doesn't need any email ID for the subscription
With one click user gets subscribed to notifications
To get subscribed, the user has to click on the Push Notification Opt-In. So there is no chance of getting fake subscribers with Push Notifications. All your push subscribers are real. With Push Notifications, the chance of notifications delivered to the user is higher as compared to emails getting delivered.
Time Consuming Without Increase In Result
There is no doubt that to create a beautiful Promotional Email you have to invest time. If you are outsourcing it or using some tool, then you have to shell money as well. However, with so much time and money spent, are you getting the ROI you have planned to get from your email marketing? Are your cost and time not getting you the right result you had expected?
If the answer to the above yes, then it's the right time that you should give a try to Push Notifications. Implement web push notifications on your website and compare the results. Another reason to implement Web Push Notification:
Implement web push notifications today. You can also avail free push notification trial of 14 days for any plan.