In 2004, online retail sales accounted for a measly 1.6 percent of retail sales for the whole year. Fast forward to 2018 and online purchases made up 57 percent of all retail sales. So, suffice to say that e-commerce has come a long way since the early 2000s. Believe it or not, but the reason behind this meteoric takeover of the retail sector involves the deft use of available marketing tools and techniques by e-commerce websites.
If your e-commerce site suffers from low rankings, poor sales, no-conversion clicks, and abysmal social media presence, now might be a good time to rethink your present digital marketing tactics. Even worse, you might be one among the 45 percent of organizations without a clearly defined e-commerce marketing strategy. Ecommerce marketing is all about executing innovative ideas to improve your brand visibility and attract more users to your store.
Here are seven e-commerce marketing techniques to increase sales and stay ahead of the competition:
Stay Relevant in Search Engines
Focus on search engines like Google, Yahoo, Bing, and DuckDuckGo to drive relevant traffic to your e-commerce site. Of course, Google is the most important with a 92.85 percent share. Web traffic from search engine comes organically or with paid visits.
How to Increase Organic Visits?
Use SEO to show the search engines that your product page is more valuable to consumers compared to other websites. Generate interesting content and collect references to secure a higher rank on product-related queries.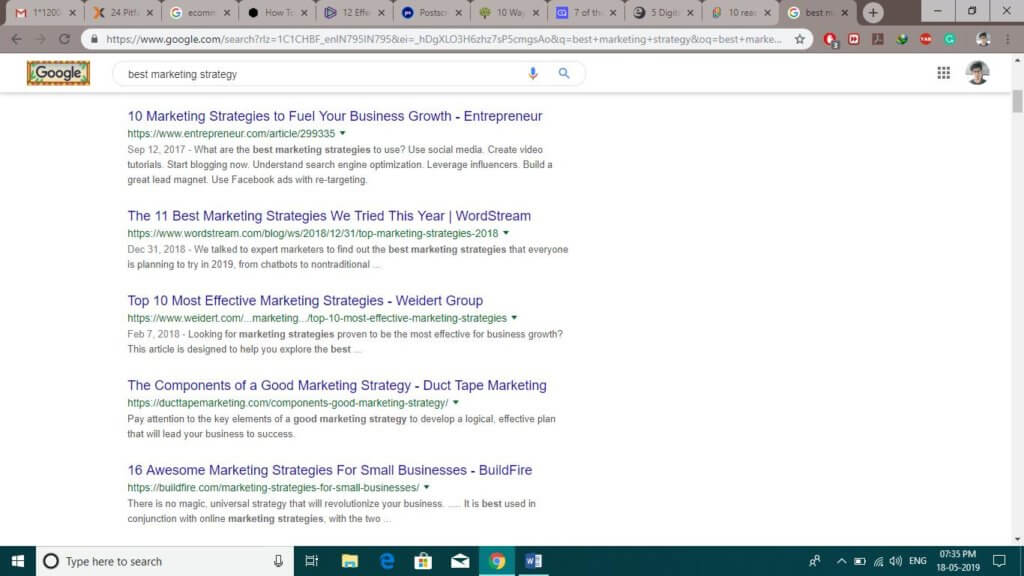 Notice how Google ranks relevant results online by analyzing their references and content from other websites. The search engine has over 200 factors for judging a webpage and ranking them so that buyers find the best products.
While Google displays paid results, e-commerce brands still require SEO to build their brand. Prioritize SEO and include it in your marketing budget if you want your store to grow.
How to Get Paid Visits from Search Engines?
Search engines offer pay-per-click services to secure higher ranks for e-commerce websites. Use search engines to showcase sponsored products; simply establish a budget and get positive results without investing a lot of time and effort as in SEO.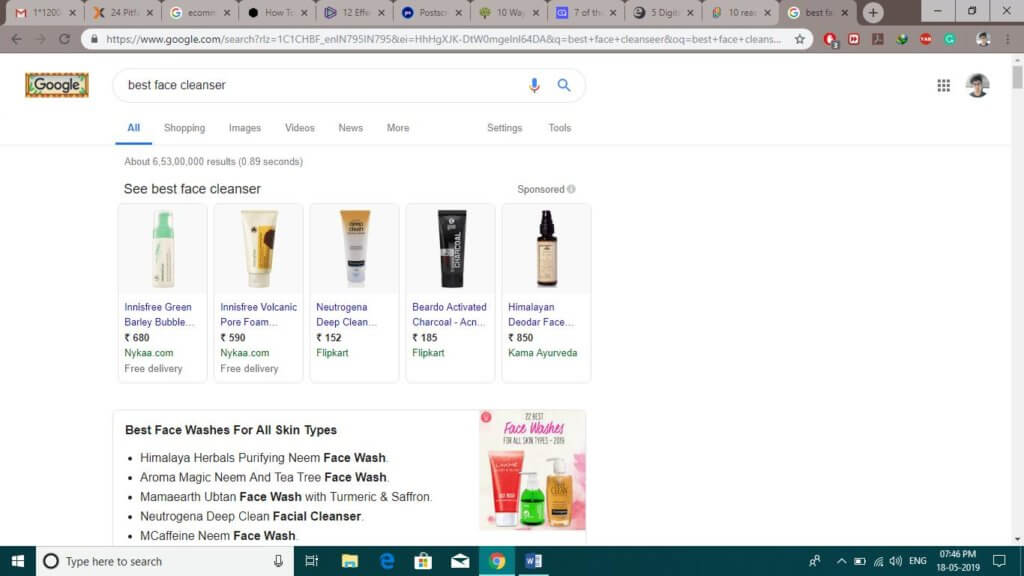 Use PPC to gain relevant traffic rapidly as your product gets displayed above other organic results based on the amount you bid. Note that since your competitors will also run for the same type of products, they are likely to bid on different keywords.
Paid ad results are determined by the amount you're willing to spend per click as well as the competition you're facing. Other search engines besides Google offer paid services. So, identify your audience and specify keywords to drive proper traffic to your website.
Transform Wishlists Using Discounts
Notice how customers often add something they like to their wishlist but never look at it again. That's because they forget. Remind them about the item to compel them to buy it. The truth is, wishlists have high conversion potential but they often lack an incentive or a gentle nudge for customers to complete the purchase. Reactivate forgotten items on your list by sending emails to users. Also, try displaying wishlist items with a simple and clear design and add a great CTA to help customers re-consider purchasing the product like to one below: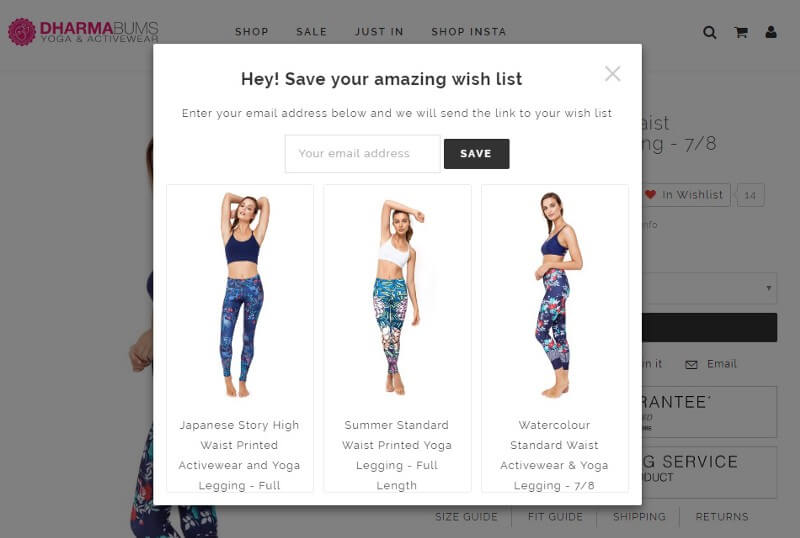 Encourage users to create wishlists by offering exclusive discounts. Create special discounts that apply to the items on their list. Generate a feeling of exclusivity and improve your chances of converting idle products into sales. Give them a good reason to start a wishlist and entice them to purchase their favorites when they go on sale.
Send Web Push Notifications
Keep visitors hooked to your e-commerce site by using push notifications. Use these short messages to provide users with updates regarding new offers and additions to your store. Drive huge traffic to your website by using them as a point of communication for visitors at shorter intervals. After all, according to an Adweek survey, the open rates for push notifications are 50 percent greater than for emails. If that's not all, click rates are nearly twice as high. Implement the right e-commerce strategies to drive sales for your online business.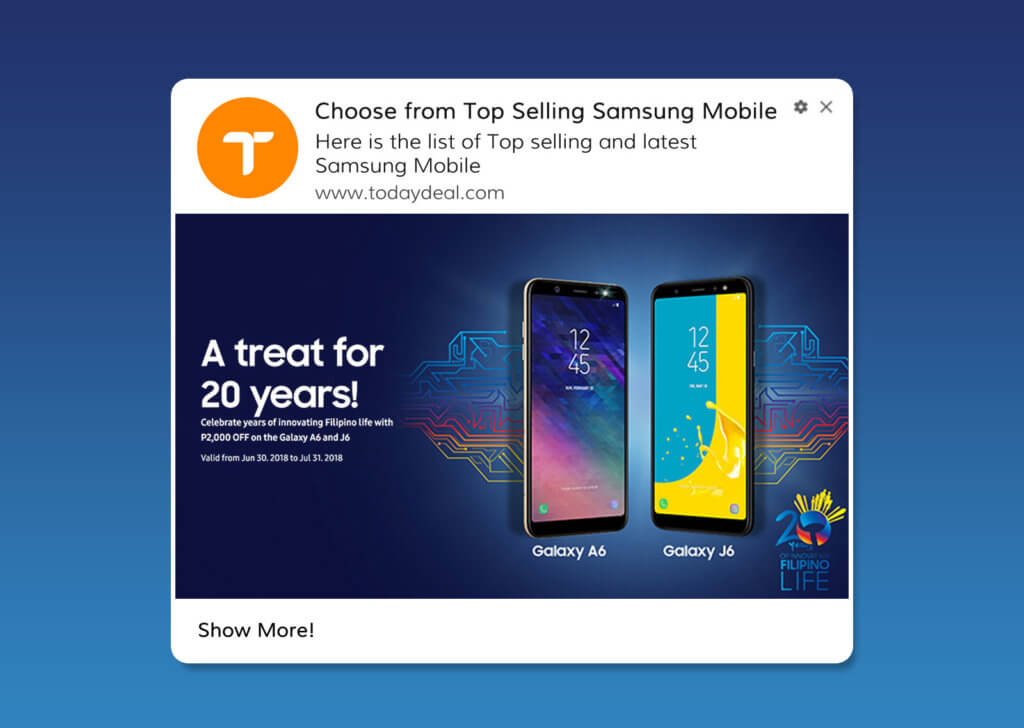 Analyze your site to view the timings and activities of your customers. Use this information to develop push notifications for the same. However, do not make the rookie e-commerce mistake of spamming your users with push notifications as it can actually drive away customers.
Optimize Your Ecommerce Website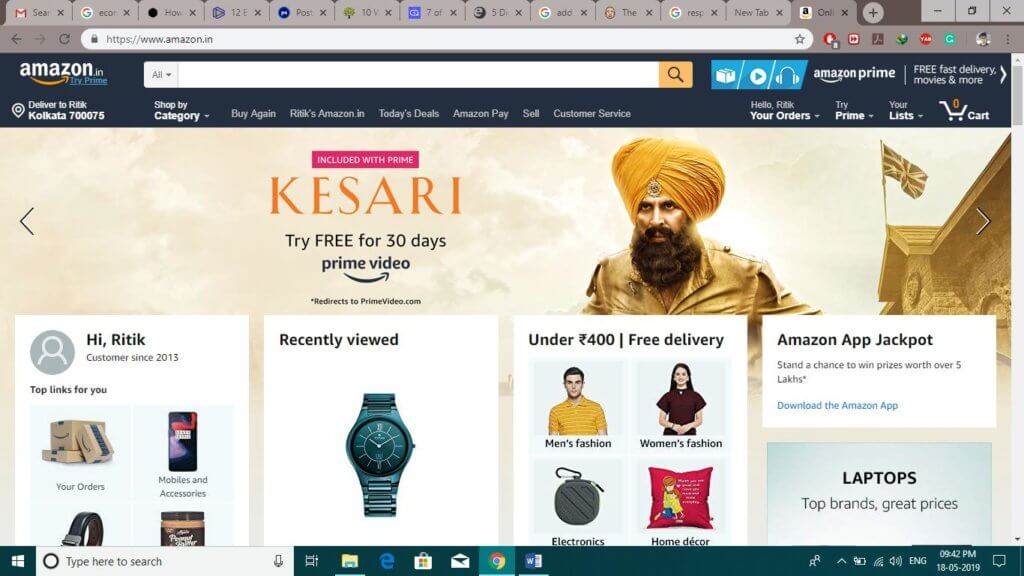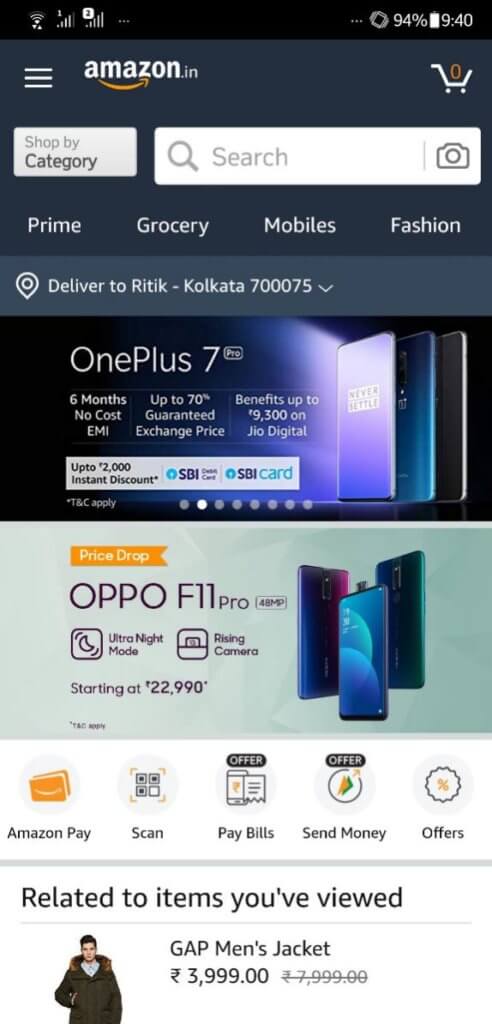 Notice how the two images belong to the same website but look considerably different from one another? That's because they are optimized for multiple platforms. Customers view your store from various sources. Ensure that each of them provides the same kind of positive user experience. Find out whether your website is properly functioning on numerous possible devices that your customers may be using, including Android phones and tablets, iPhones, Macs, and PCs.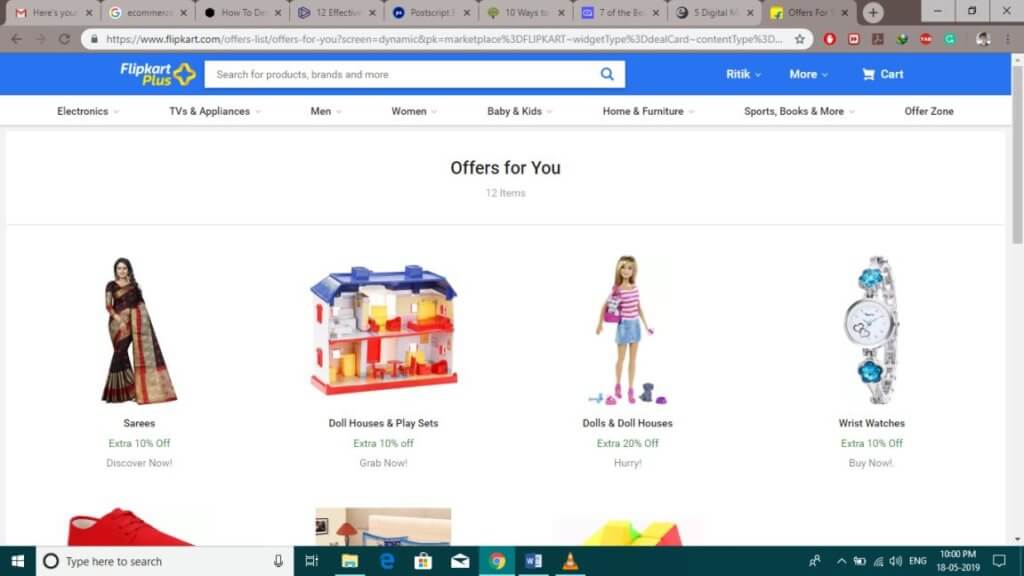 Personalize your e-commerce store to differentiate your brand from the competitors. Capture the attention and sales of shoppers by meeting their expectations for personal treatment. Use the numerous gigs of personal customer data at your disposal to gain an advantage over your brick-and-mortar counterparts.
According to Accenture, 43 percent of online shoppers prefer stores that customize the buying experience. So, address your users by name when they browse, offer related coupons, products, and upsells during their purchase. Once they complete buying something, keep in touch with them by sending birthday greetings, providing exclusive discounts, asking for feedback, and promoting new products to keep them engaged throughout the year.
Understand that after a while, digital stores that do not make online shopping a custom experience will become as obsolete as the shops that fail to offer mobile-responsive sites to their visitors.
Recommendations Based on Abandoned Cart Products
Trigger a purchase decision and improve your revenue by using abandoned cart emails. But make it a point to understand why your customers are abandoning their carts in the first place. Sometimes, a simple distraction or a complex checkout process is enough to cause cart abandonment. However, it could also be that the product is not correct. So, send cart abandonment emails and at the same time, try to resolve any issues that could contribute to cart abandonment.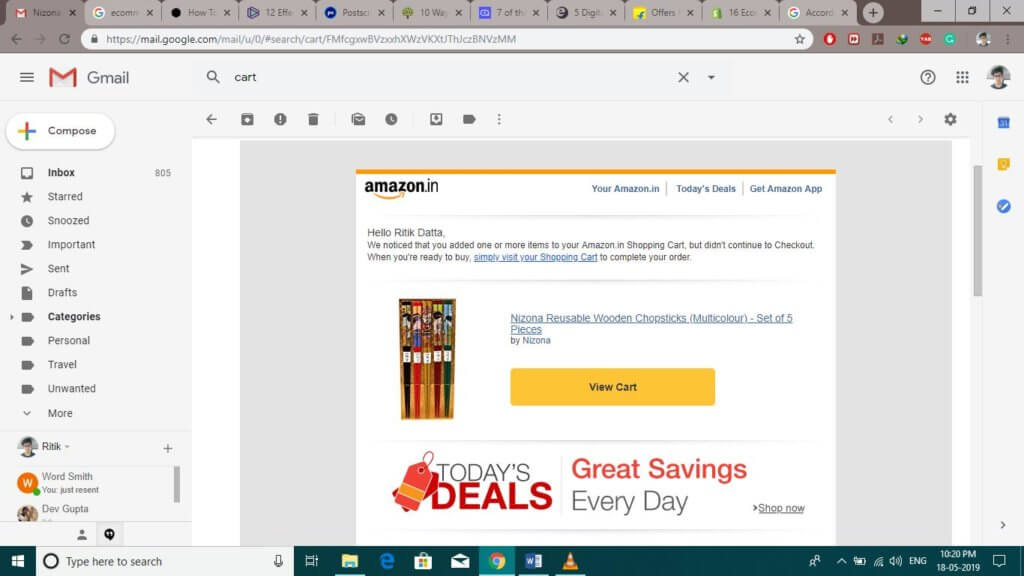 Also, offer similar and/or high-rated items to the customers on the off chance they like them more. Use social proof numerous times to make your store's recommendations stronger.
Harness the Power of Display Advertising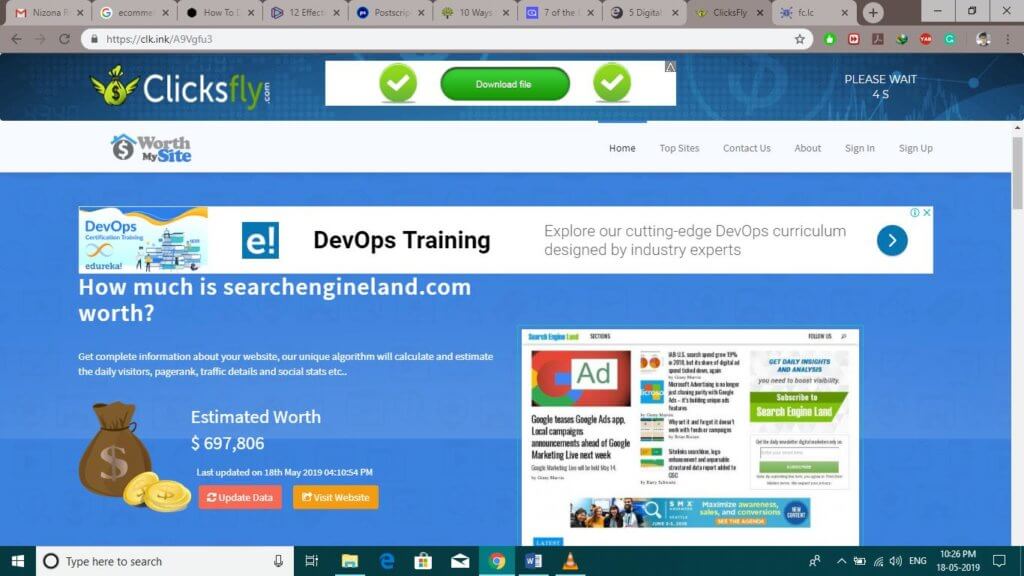 Heard of display advertising? The term refers to sidebars, banners, and other visual ads like the ones seen above that are visible when you visit various sites. These display ads run with the help of ad networks like Google display networks.
Use display advertising to attract the attention of visitors to your brand when they're looking for something separate but similar on the Internet. For instance, individuals interested in DevOps will likely click the banner seen at the top of the image because it promises a DevOps curriculum developed by industry experts.
Retarget users who earlier viewed your site but decided to revisit later. Invest in these ads and reach out to a wide range of users. A Wordstream study found that e-commerce retailers have the largest click-through rate among all industries at 5.23 percent with the average conversion rate being 3.58 percent.
Concluding Remarks – Take some time out of your busy schedule to implement these five marketing techniques. Sure, it might cost you some resources but it will be worth it when your customers flock to your online store to purchase the items they want from your inventory. Simply focus on contacting buyers in the right place at the right time with the best offer.