Finally, a Push Notification Tool that's Easy and Powerful!
PushEngage is the best web push notification software. Here are the features that make PushEngage the most powerful and user-friendly web push notification service in the market.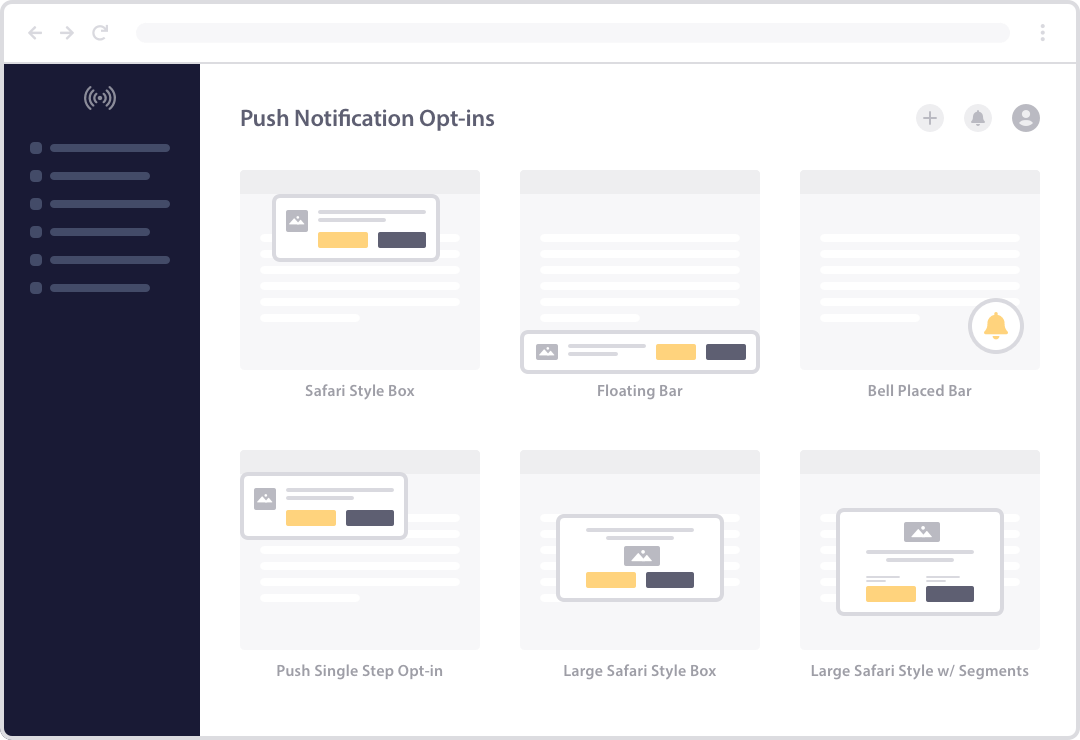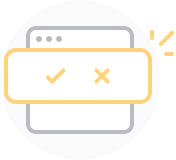 Customizable Opt-Ins
PushEngage makes it easy to grow your subscribers by creating timely, targeted push notification opt-ins. Trigger your opt-ins to appear at the right time for maximum signups, based on time on page, scroll percentage, or click of a link, button, or image.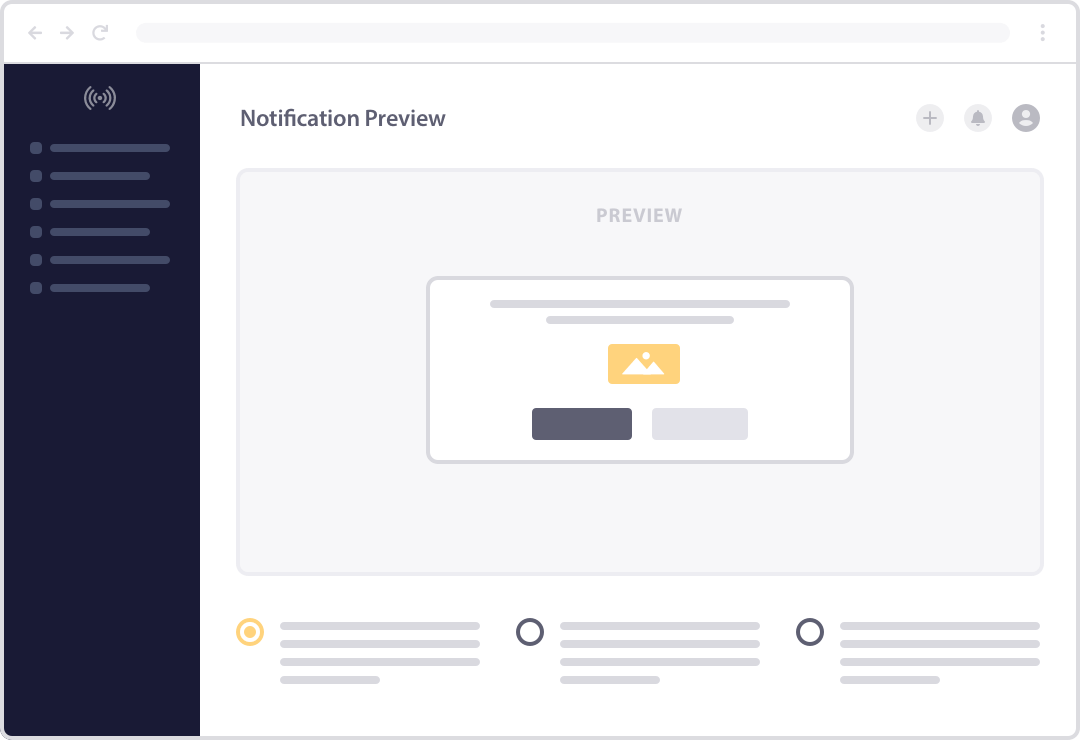 Flexible Styles
With PushEngage, you have full control of the style and design of your push notifications. It's easy to customize your:
Title text and messaging
Large or small images
CTA button text
Landing page URL & more…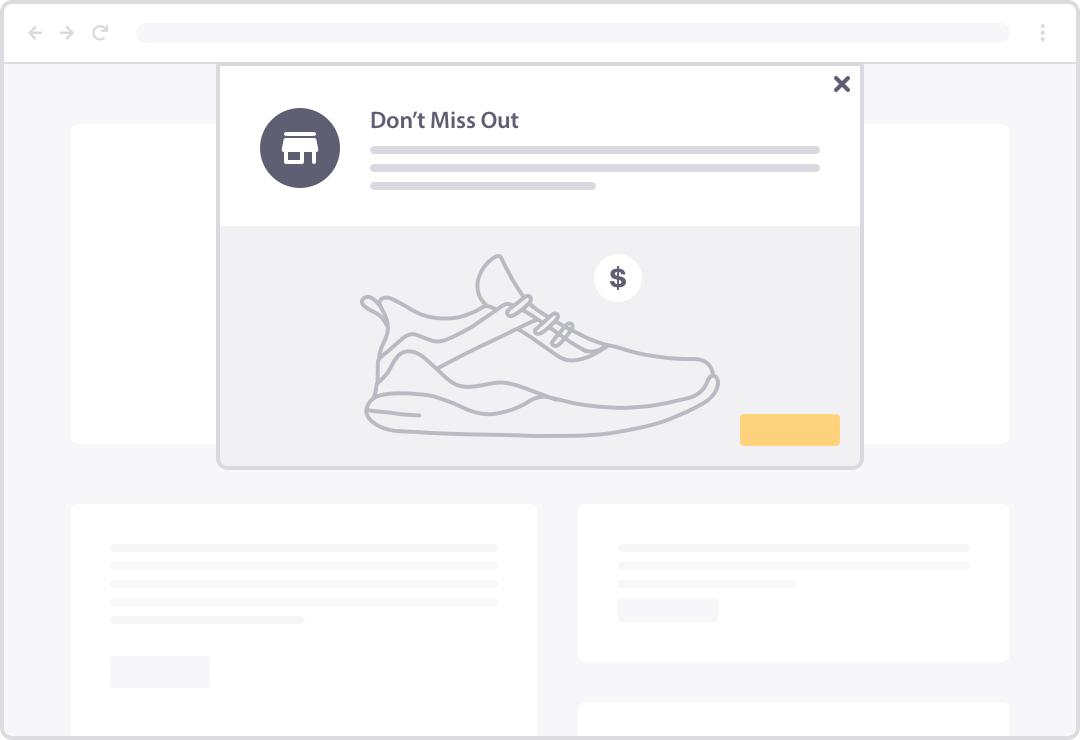 Cart Abandonment
Nearly 80% of shoppers will abandon their carts without completing a purchase. PushEngage makes it easy to stay top-of-mind and remind shoppers of their incomplete purchase with automated cart abandonment reminders that work on any ecommerce platform.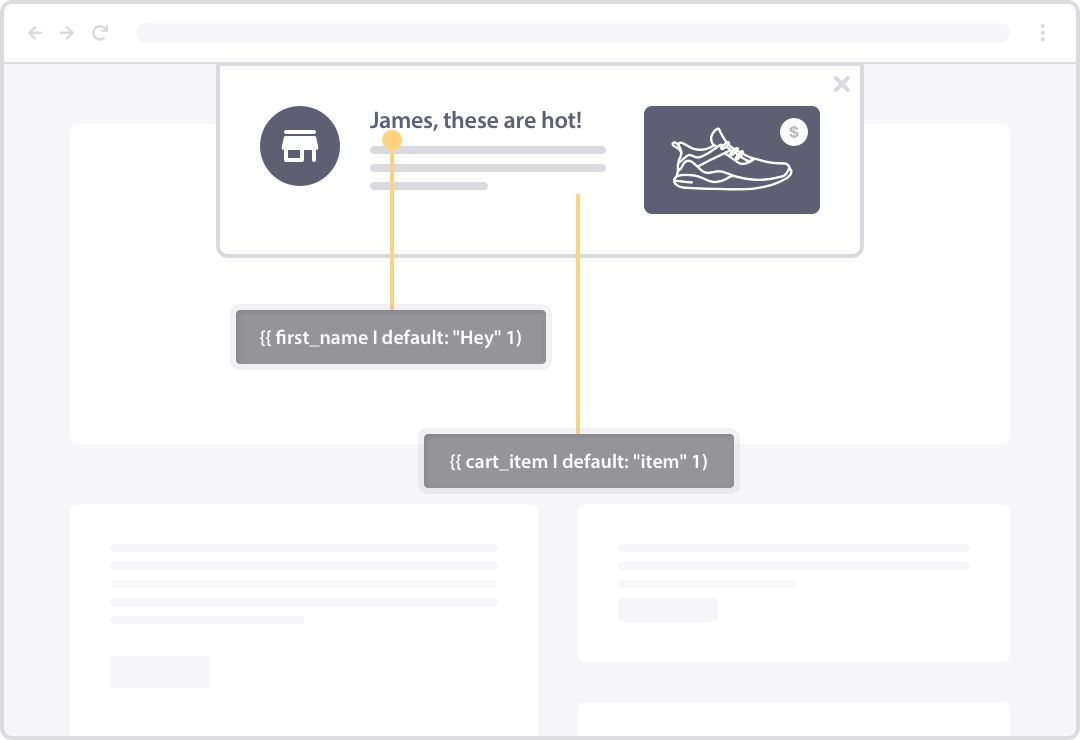 Personalization
PushEngage makes it easy to personalize your push notifications with geo-location, language, or time zone. With our easy Attributes API, you can even personalize notifications with your subscriber's first name, address, hobby, or any other available details.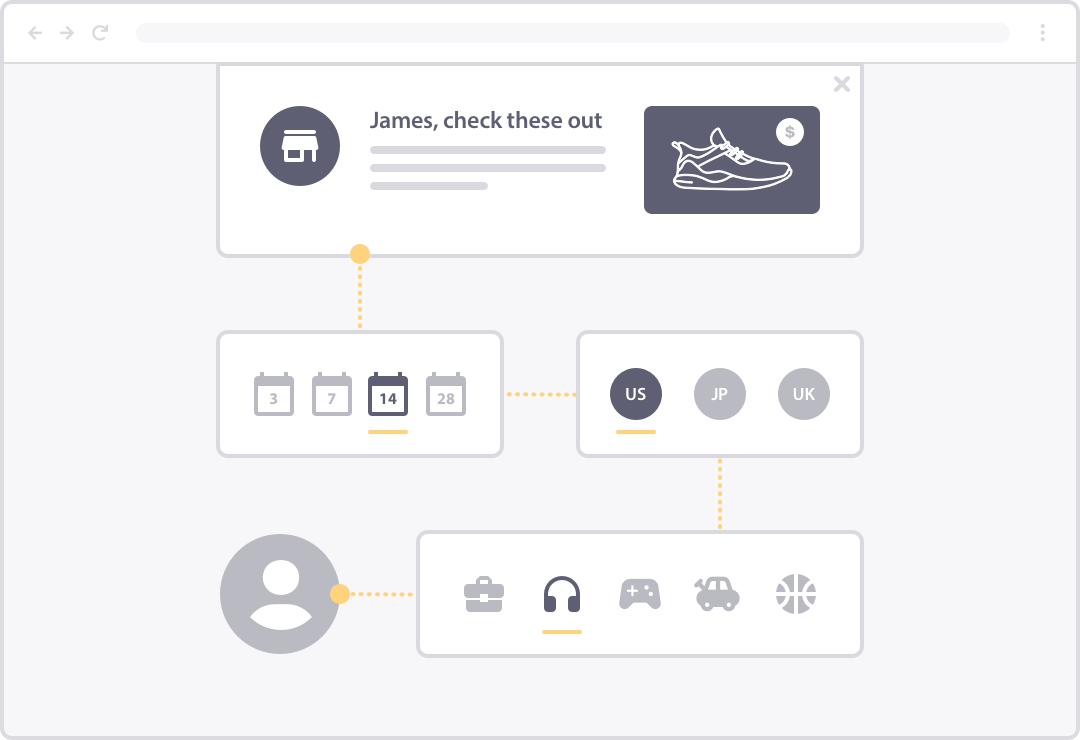 Segmentation
Target the right subscribers at the right time with powerful segmentation options. PushEngage makes it easy to automatically segment users based on the page they subscribed from, pages they've viewed on your website, their device type, location, and more.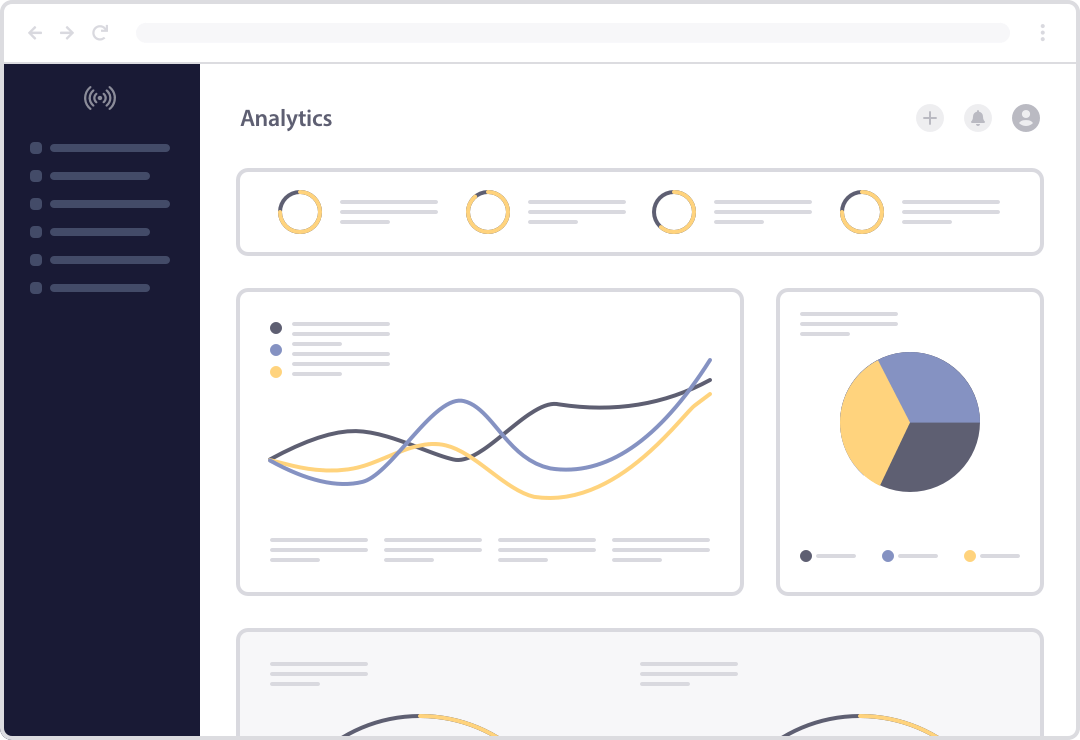 Advanced Analytics
Get the stats that matter at a glance, so you can make data-driven decisions to grow your business. Track views, clicks, sales and revenue of each push notification, campaign, or funnel. You can even set up custom goal tracking for any event on your website.
---
Explore More Powerful Push Notification Features
PushEngage has all the features you need to create powerful push notifications to grow your business.
Frequently Asked Questions and Resources
Do you have a question about PushEngage? See the list below for our most frequently asked questions. If your question is not listed here, then please contact us.
Who should use PushEngage?
PushEngage is perfect for business owners, bloggers, ecommerce site owners, and basically anyone who runs a website. If you want to get more returning visitors, make more sales, boost conversions, and reduce cart abandonment, then you need PushEngage.
What's required to use PushEngage?
PushEngage can be installed on nearly every website platform on the web. The only requirement is that you must have a website where you can add custom JavaScript in the body of your website's pages.
PushEngage also offers the best WordPress push notification plugin on the market that seamlessly integrates PushEngage's awesome features with your self-hosted WordPress site.
Do I need to have coding skills to use PushEngage?
Not at all. You can easily set up PushEngage on your website without having to know any code. With PushEngage, it's easy to design and send high-converting push notifications with a few clicks – no need to know any code. We've made it extremely user-friendly so anyone can create push notifications without a developer.
Will PushEngage slow down my website?
We know website speed and performance are more important than ever, so we've built PushEngage to be as lightweight and fast as possible. It will never slow down your website.
Can I use PushEngage on my client websites?
Yes, you can most definitely use PushEngage on your client websites. You can signup for our Enterprise Plan to use PushEngage on unlimited sites and get unlimited sub accounts. You'll also get additional features such as Smart Cart Abandonment Campaigns, Automatic Inventory Alert, Price Drop Alert, Custom Triggered Campaigns, Personalized Smart Tags, and everything you need to deliver a top-notch experience for your clients.
Do you offer Enterprise Plans?
Yes, we offer all-inclusive Enterprise plans that come with VIP support and onboarding. You can request a demo for more information.
Do you have a WordPress plugin?
Yes we do! Our free WordPress plugin gives you the option to automatically send push notifications when you publish a new post.
Can I use PushEngage on non-WordPress websites?
Absolutely. PushEngage works on any website platform. All you need to do is add a code snippet to your site.
We also have a PushEngage Shopify app so you can easily set up push notifications on your Shopify store.
Can I migrate to PushEngage and keep my subscriber list?
If I have more questions who should I ask?
Please send us your questions through the contact page, or email us at care@pushengage.com.
Engage and Retain Visitors After They've Left Your Website
Increase the value of every web visit with Push Notifications that are hard to miss.
Forever Free Plan
Easy Setup
5 Star Support