Notice: There is no legacy documentation available for this item, so you are seeing the current documentation.
Do you want to see how your broadcasts are doing after sending them & they reach your subscribers? Do you have subscribers from more than one geolocation?
If Yes, then this guide will show you how you can use this feature in a way to make optimum use of it. As your website serves multiple geographies and you have users across the globe you would want to engage with them when your users are active. You can schedule your broadcast for a particular geolocation at the time when users are active but this requires scheduling multiple notifications for each of the time zones.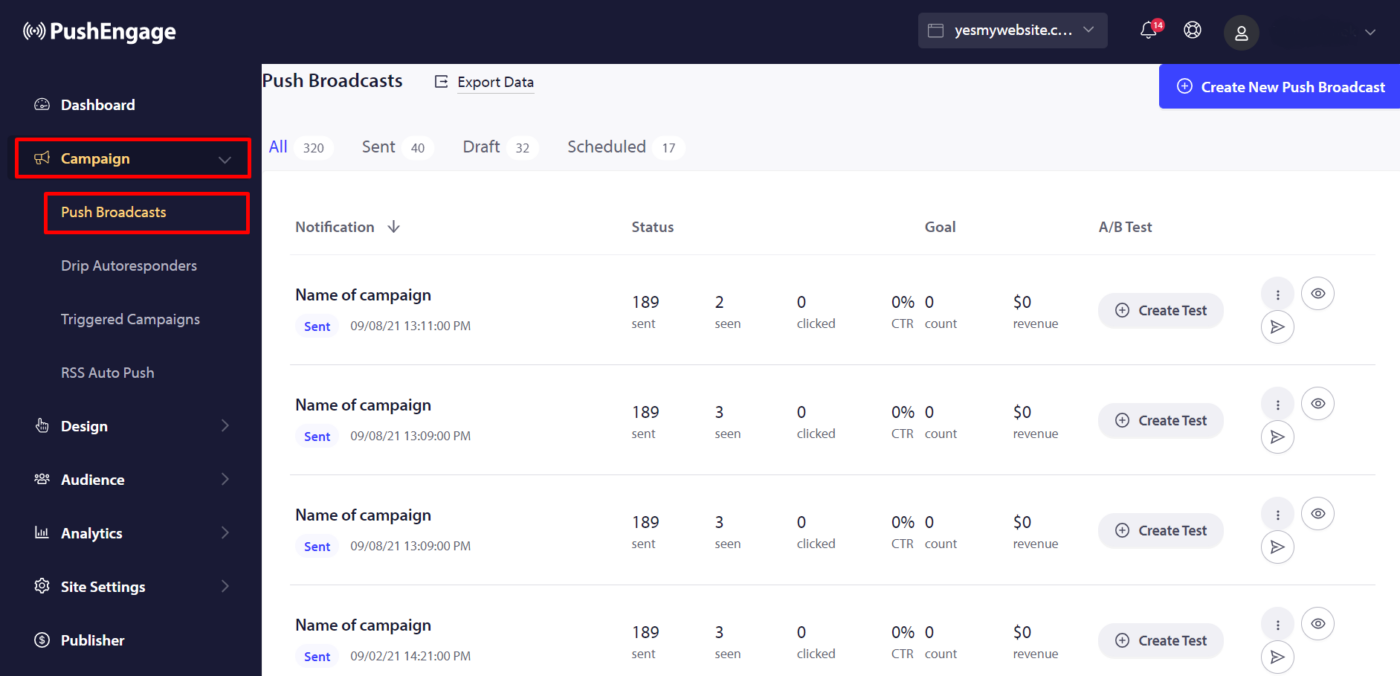 To check the broadcasts sent to the subscribers & the time zone, you would need to login to your PushEngage dashboard and navigate to Campaigns > Push broadcasts, and select the Timezone Notifications Tab.
You can see the list of notifications that were sent as per the subscriber time zone. To check more details you can click on the '+' icon and have a look at in-depth analytics
If in case you run into any issues, please feel free to contact us by clicking here. Our support team would be able to help you.