Notice: There is no legacy documentation available for this item, so you are seeing the current documentation.
This guide will help you to edit any details that need to be added to your PushEngage billing information.
Note: If you use Paypal for payment, please update the billing details in the PayPal account
If you are paying through a credit/debit card, you can read this guide to update it from your PushEngage dashboard.
These changes start reflecting on the next Invoice after adding the details.
Log in to PushEngage Dashboard; click on the Profile icon on the top right corner of the Dashboard » Billing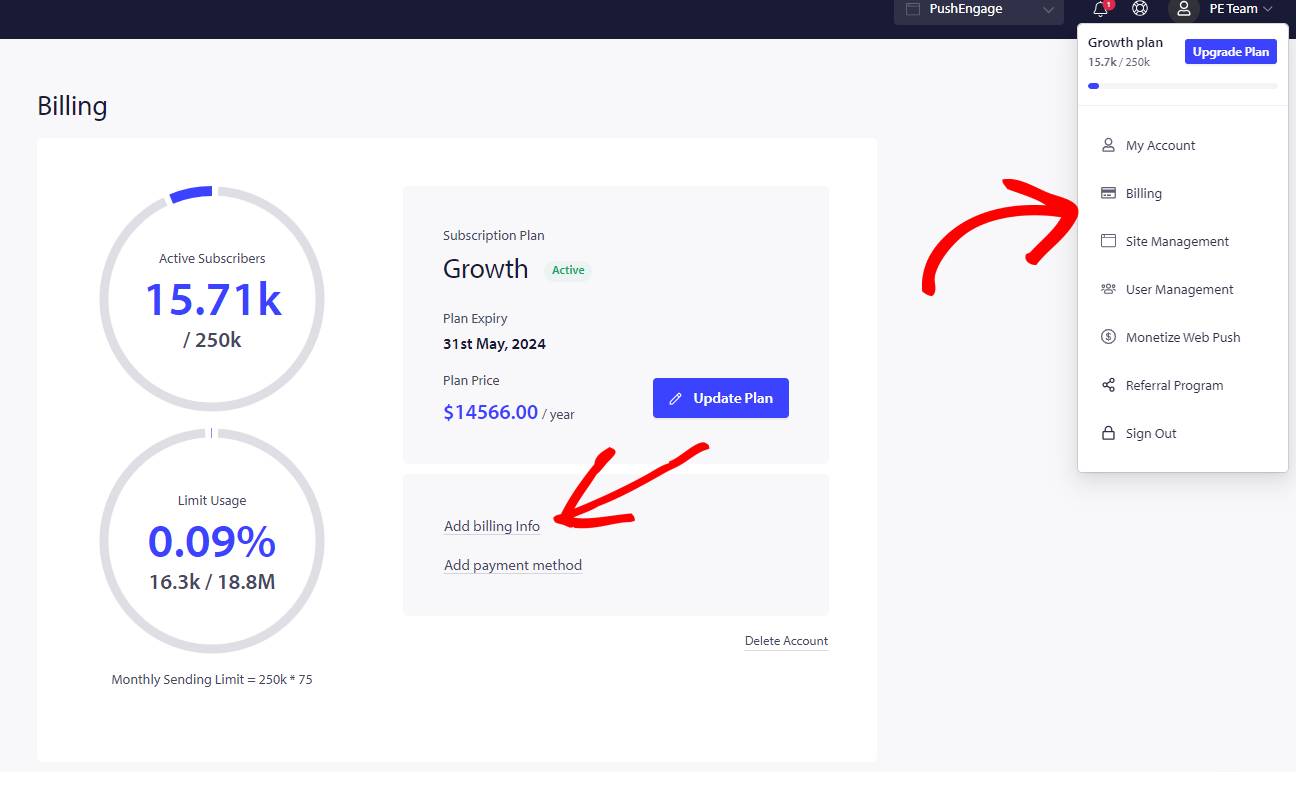 Then Scroll to the Billing Info Section of the Page.
Here, you can update all the account-related details: Name, Email address, Phone, Billing Address: City, Zip code, Country, State/Province; Tax details: Tax type & Tax number.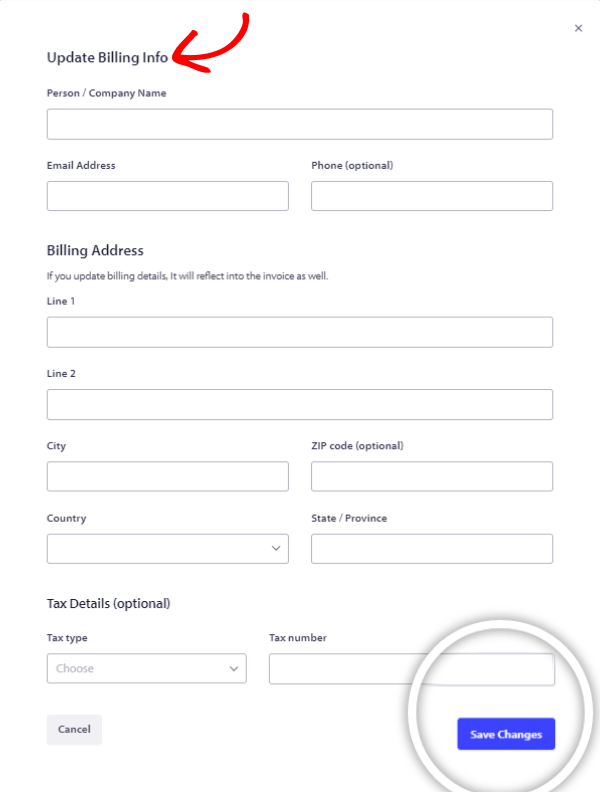 After adding all the above details, click on the Save Changes button.
You will see these changes in the next invoice. You cannot update the old invoice details.
If in case you run into any issues, please feel free to contact us by clicking here. Our support team would be able to help you