Notice: There is no legacy documentation available for this item, so you are seeing the current documentation.
Are you having existing categories in WordPress which you would like to use segments within PushEngage to send out targeted and contextual notifications? In PushEngage, you can easily map your existing categories to segments in your dashboard.
In this tutorial, we will explain how to use category segmentation in WordPress. This is the feature available in Business and above plans
Category segmentation is used to add the visitor who is a web push subscriber as well into a PushEngage segment when they visit a particular post's category. For example, when a post with the category – 'News' is added, and a person visits the post having that category. Your subscriber in the segment News will be increased by 1.
This feature can be used when you enable it from WordPress Dashboard. You need to navigate to the installed plugin PushEngage. Then head to Category Segmentation > Enable Category Segmentation.
To use a category to be added as a Segment, you will need to have at least one post with that category.
Below are the steps to follow to use Category Segmentation :
Step 1 : Click on the installed PushEngage plugin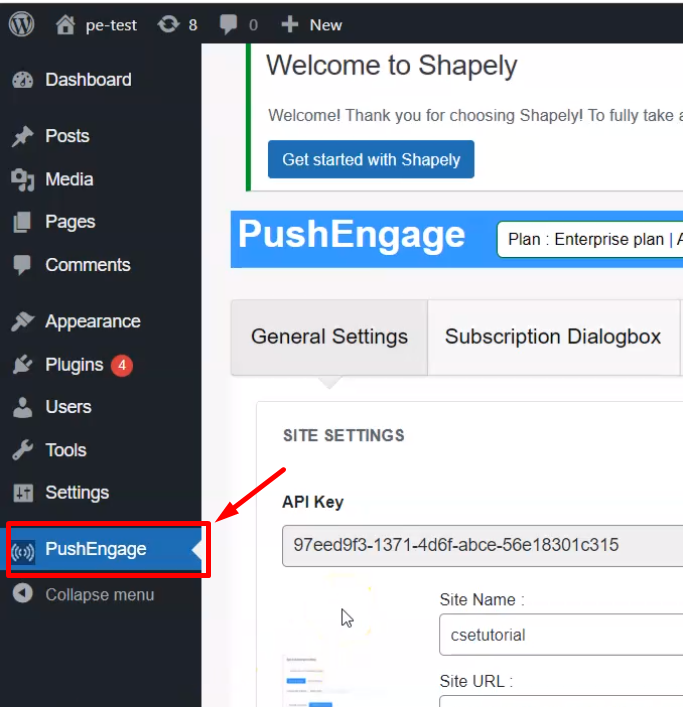 Step 2: Navigate to the Category Segmentation tab.
Step 3: Enable the Category Segmentation feature by clicking on the toggle button.

Step 4: Choose either an existing category or if you want you can also create a new category. Then under the PushEngage segment name choose from the dropdown a segment name to assign.
Step 5 : Select the checkboxes you want under the enable section for the segments that should be collecting subscribers.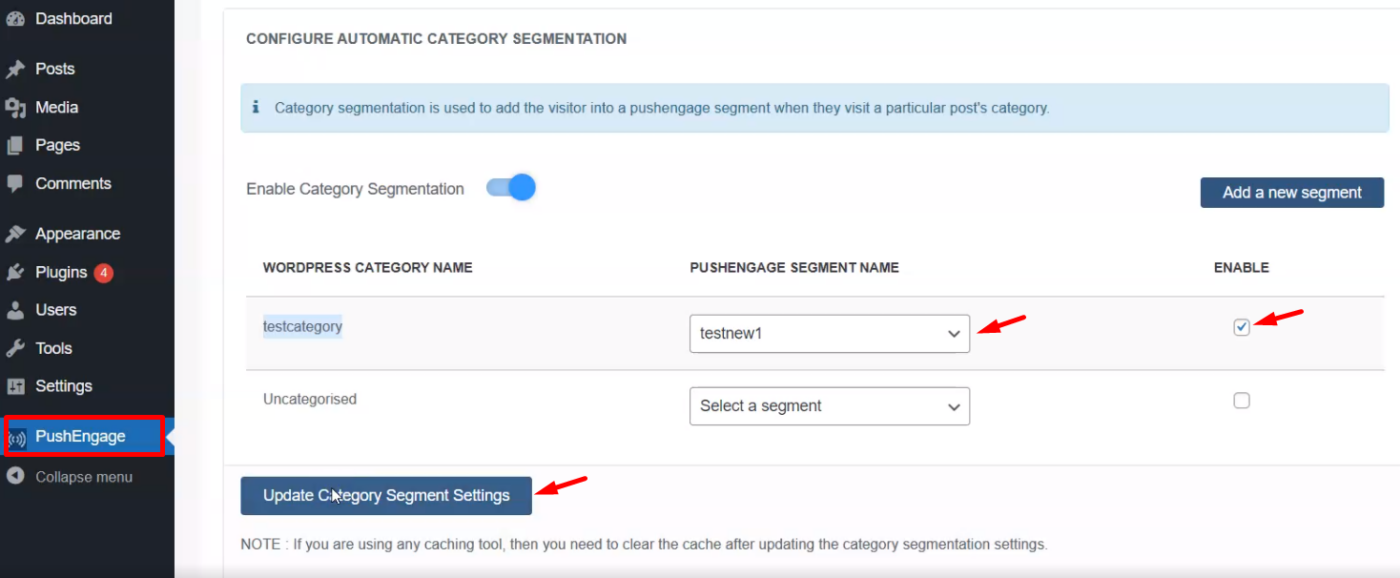 That is all, you can now start using Categories to define the segments within PushEngage. Your subscribers will be added to segments based on the category they visit.
If you have any further questions, you can always write to us at care@pushengage.com.