Notice: There is no legacy documentation available for this item, so you are seeing the current documentation.
Drip campaigns or Drip Autoresponders are a new concept in Web Push Notifications. We will try to make the task easier and describe specific steps to run these in PushEngage.
You can enable a Web Push Notification Autoresponder campaign and send it to all subscribed users or to a list/segment of users in PushEngage. To segment your users into specific lists, this can happen on specific pages, or when the user specifically subscribes to a curriculum of notifications.
How to Use Drip Campaigns in Web Push Notifications?
Step 1 – Login to your PushEngage dashboard and navigate to Campaign > Drip Autoresponder. Click on "Create New Drip Autoresponder".

Step 2 – Now Create the Auto Responder Series and we configure the UTM variables for tracking.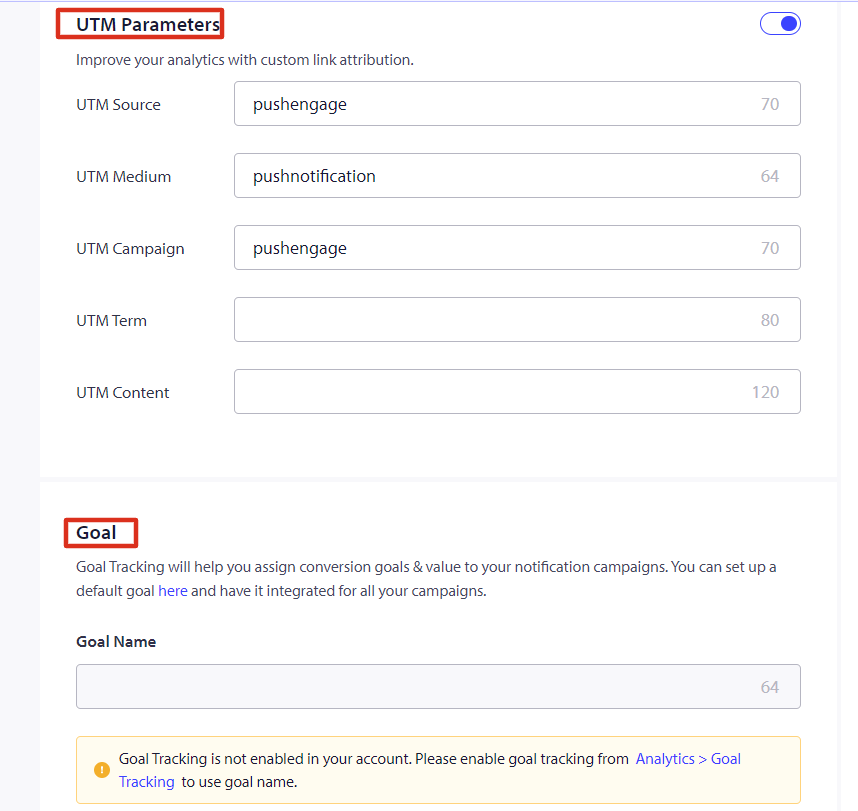 Step 3 – Set The Delay – Now Create series of Notifications to be sent after 10 mins or 1 hour and after 1 day as an example.
Once you have completed these Drip Campaigns, you would be interested in seeing how each of the stages of notification is performing. For that Visit Autoresponder Analytics and Click on the Just Created Drip Campaign.
Your drip autoresponder is all set now. That is it, sit back and watch traffic increase and visitors engage and come back to your site with the Drip campaigns.
How to Personalize The Drip Campaign?
To personalize the drip or if you wish to send it to a particular group of people/segment or to geolocation you can select the relevant segment name or the geolocation you wish to notify from the dropdown
Further, this campaign can be used to build Form abandonment, cart, and browser abandonment campaigns using drip notifications as well.
If in case you run into any issues, please feel free to contact us by clicking here. Our support team would be able to help you.