Notice: There is no legacy documentation available for this item, so you are seeing the current documentation.
UTM parameter enables Google Analytics to tell you where clicks have come from and what campaign directed the clicks to your website. This can analyze regular notifications, A/B testing, and Drip & Trigger campaigns. This can be done on your website by following the below steps :
Navigate to Site settings > Campaign Defaults > UTM Parameters. Fill in all the required details on this page & click on Save Changes.
The details that you can add are listed below :
1. UTM Source (mandatory)
2. UTM Medium (mandatory)
3. UTM Campaign (mandatory)
4. UTM Term
5. UTM Content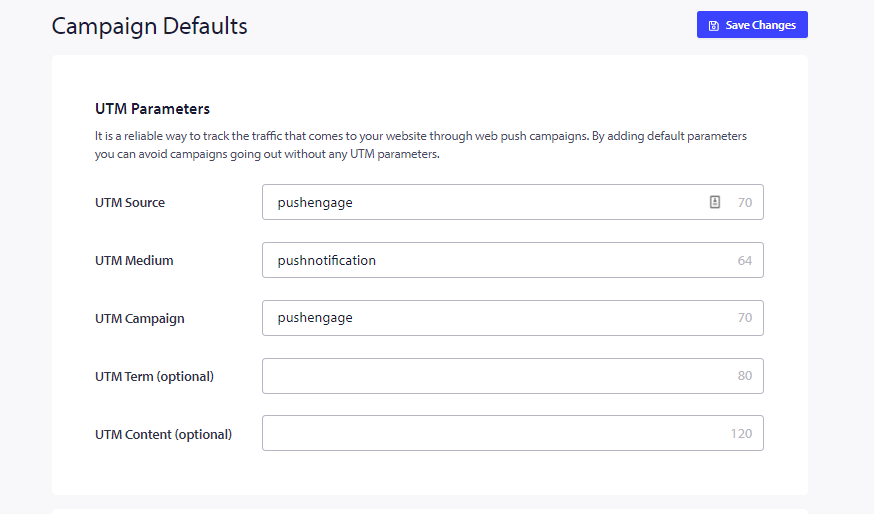 More about UTM : The function of UTM is to help keep track of and analyze the users. With UTM, you'll be able to know all there is about the traffic that reaches your website, from any link. It doesn't matter if these links are from Facebook, Twitter, a social media message, or an email; Google Analytics will pick up all the data and show it to you very concisely.
If in case you run into any issues, please feel free to contact us by clicking here. Our support team would be able to help you