Notice: There is no legacy documentation available for this item, so you are seeing the current documentation.
A very effective way of advertising to the customers using a notification is by sending them to the customer in their own time zones. The importance of Timezone is seen particularly if you have subscribers in multiple Time zones. This helps in increasing the CTR too.
To schedule push notifications, you need to log in with your registered account. Navigate to Site Settings > Site Details > Website Time Zone & set your current time zone as a base, without which any scheduling may not work the way it should.

Then, to send a time zone notification, navigate to Campaign > Push Broadcast > New Look and Design > scroll down to Save and select Audience- "Send Notifications in Subscribers time zone"
Enter all the required details of the notification in the given fields to create a notification. Move to Send/Schedule tab to Scheduling Options & check the option – Send Notifications in Subscribers timezone. By selecting this option, the notification will be sent to the customers in their own timezone. After all this is set, click on Schedule Notification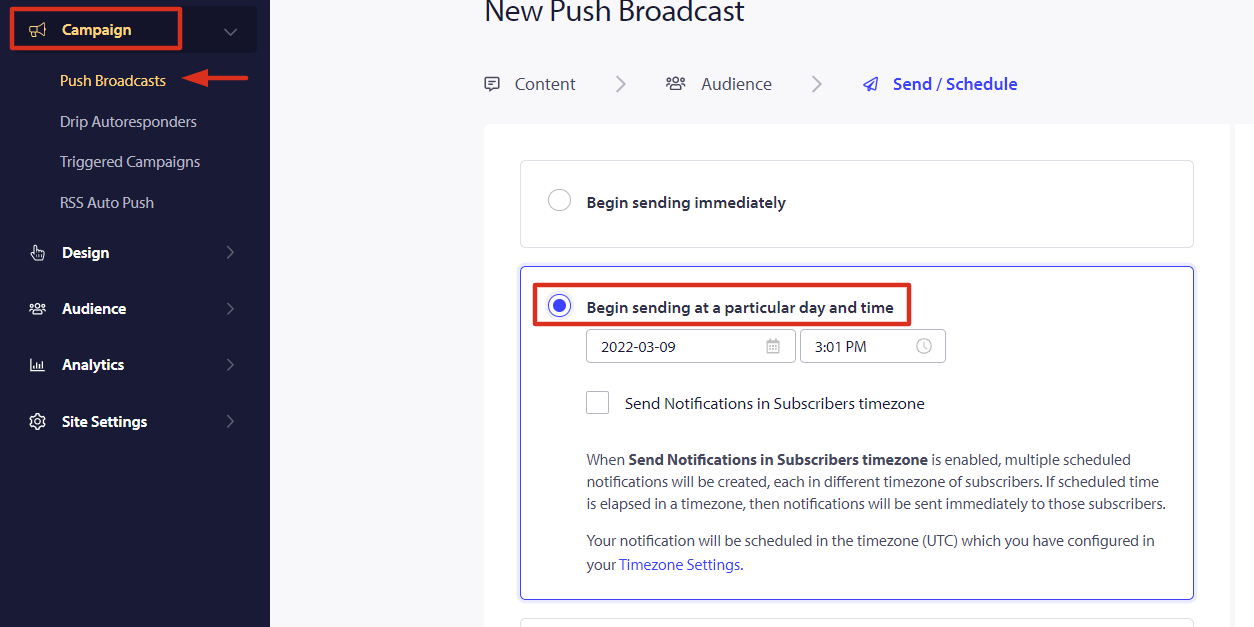 If in case you run into any issues, please feel free to contact us by clicking here. Our support team would be able to help you