Notice: There is no legacy documentation available for this item, so you are seeing the current documentation.

You can increase the subscription rate with this & your site visitors cannot miss this!
When you enable the Subscription Overlay, you can be sure that your website visitors notice the Opt-in when it shows up.
This is best complemented with Single Step Opt-in. Although can also be used with other Opt-in styles.
This is how it would look when you enable Subscription Overlay :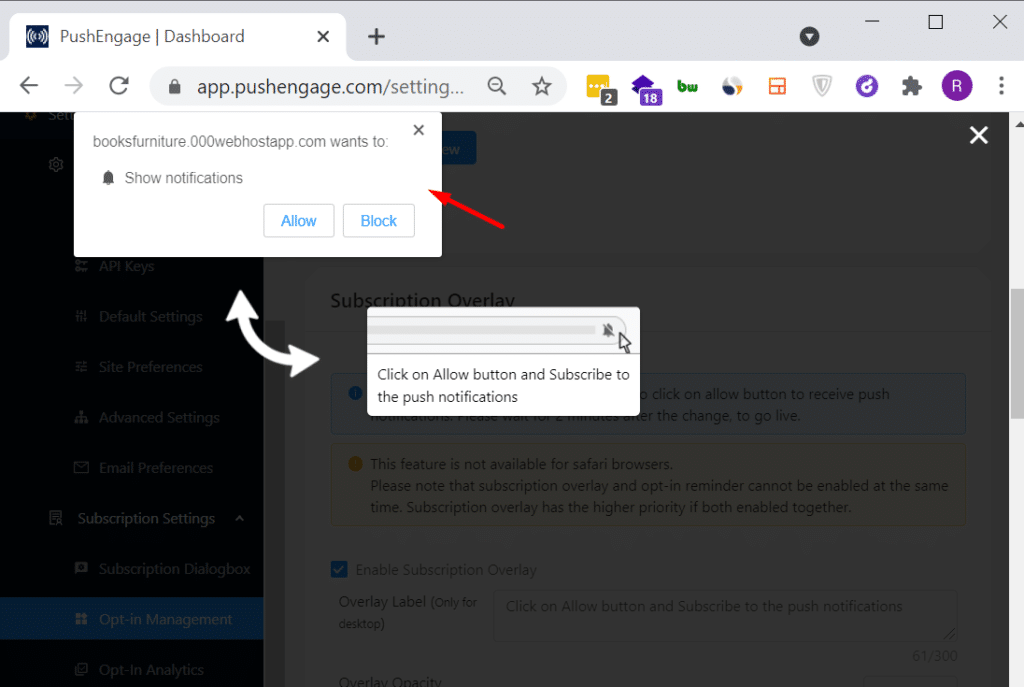 That is it! You can be rest assured that there is an increase in subscription. And, if you have any questions you can reach out to care@pushengage.com.