Notice: There is no legacy documentation available for this item, so you are seeing the current documentation.

You can increase the subscription rate with this & your site visitors cannot miss this!
When you enable the Subscription Overlay, you can be sure that your website visitors notice the Opt-in when it shows up.
This is best complemented with Single Step Opt-in. Although can also be used with other Opt-in styles.
Navigate to your dashboard Design > Pop-up modals > Edit Selected Opt-in Style

Post Clicking Edit Popup under Popup design you need to scroll down to Enable Subscription Overlay and turn the toggle On.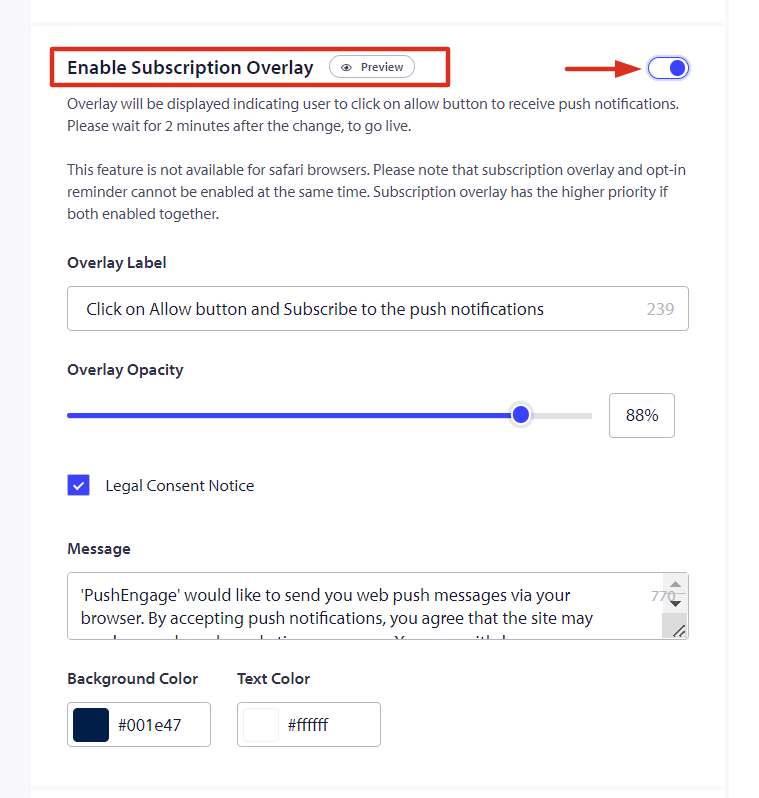 This is how it would look when you enable Subscription Overlay :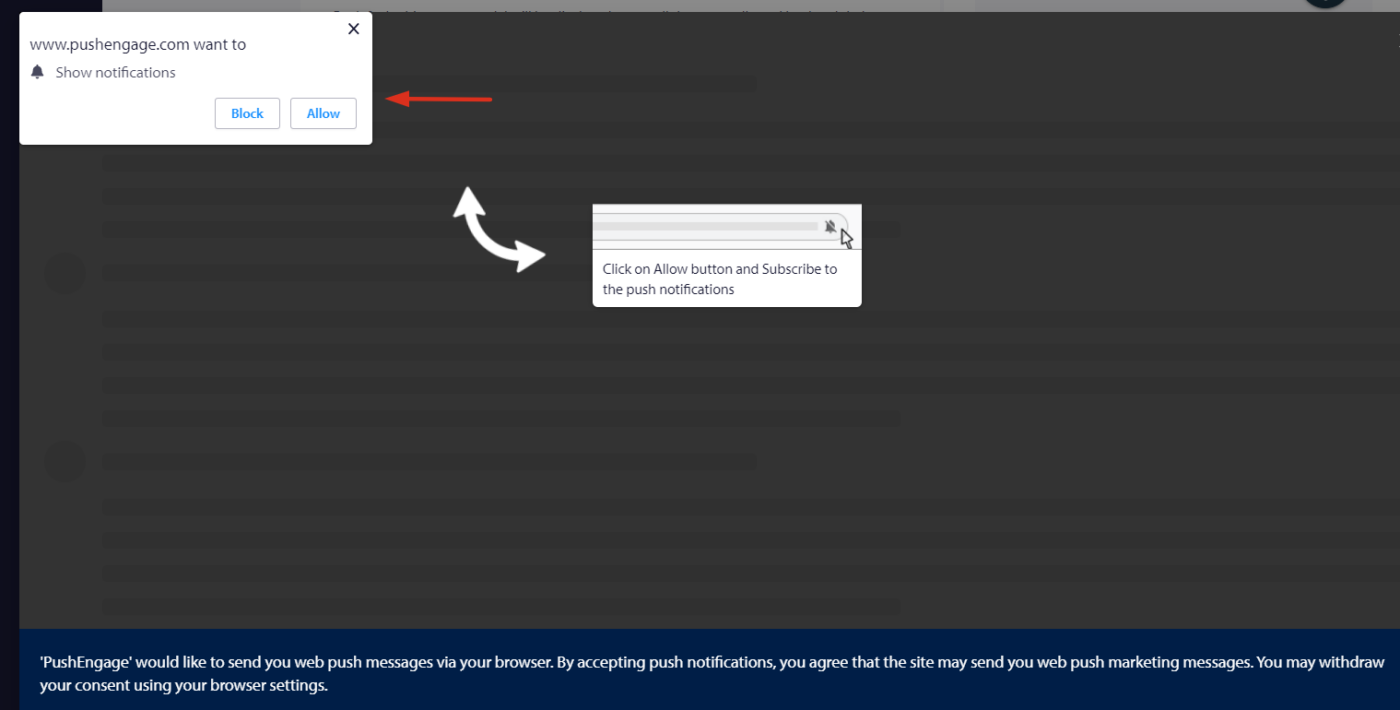 That is it! You can rest assured that there is an increase in subscriptions.
If in case you run into any issues, please feel free to contact us by clicking here. Our support team would be able to help you.