Notice: There is no legacy documentation available for this item, so you are seeing the current documentation.
The subscription opt-in Analytics will give you a funnel view of your visitors accepting/blocking web push notifications on your website.
You can analyze this data and check which of the opt-in styles or strategies are working for you.
Note : This is the feature available in Business plans and above.
To enable this report, navigate to Analytics > Opt-in Analytics > Click on the Settings button

Enable subscription opt-in analytics and click on Update Subscription Opt-in Analytics.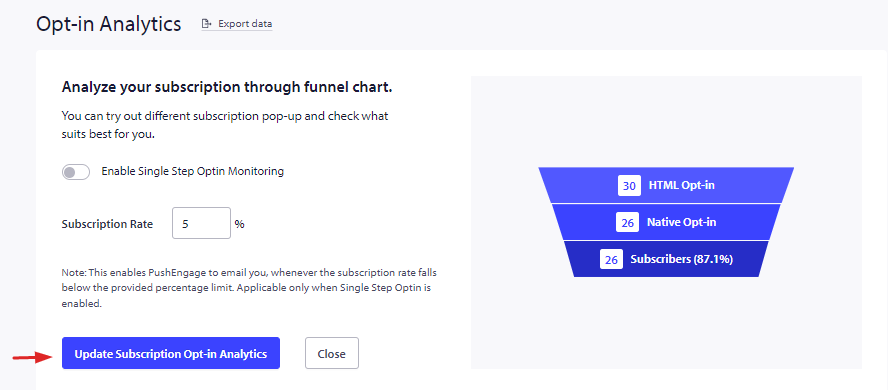 After you enable this feature, you can see the analytics in the same section.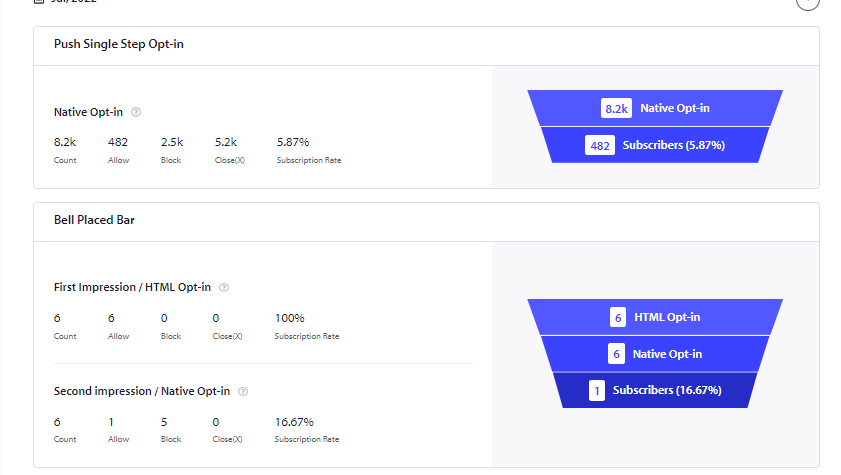 Here apart from the subscription opt-in you can also see the analytics from the recovery widget which is called as Get notification widget. This widget gives a second chance to visitors who have been clicking on block.
If in case you run into any issues, please feel free to contact us by clicking here. Our support team would be able to help you.