Notice: There is no legacy documentation available for this item, so you are seeing the current documentation.
You are at a great start to growing your business by re-engaging your customers. If you have a Blogger website, all you have to do is complete the installation explained in simple steps in the article below:
HTTP website Installation: To integrate PushEngage with Blogger, you need to copy-paste the Core JS code in the head section of your blogger site. Go to Blogger Theme. Scroll down and click on Edit HTML. Click Edit HTML, and it will open the HTML page. It would look like this.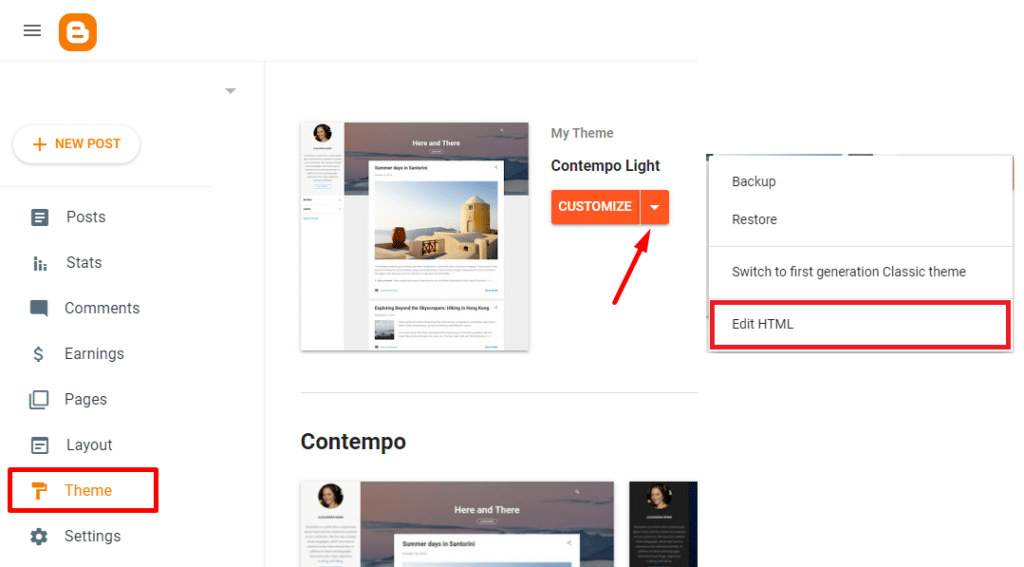 Then you can paste the Installation code from PushEngage Site settings > Click Here For Setup Instruction

Choose Any Site and select Platform from the dropdown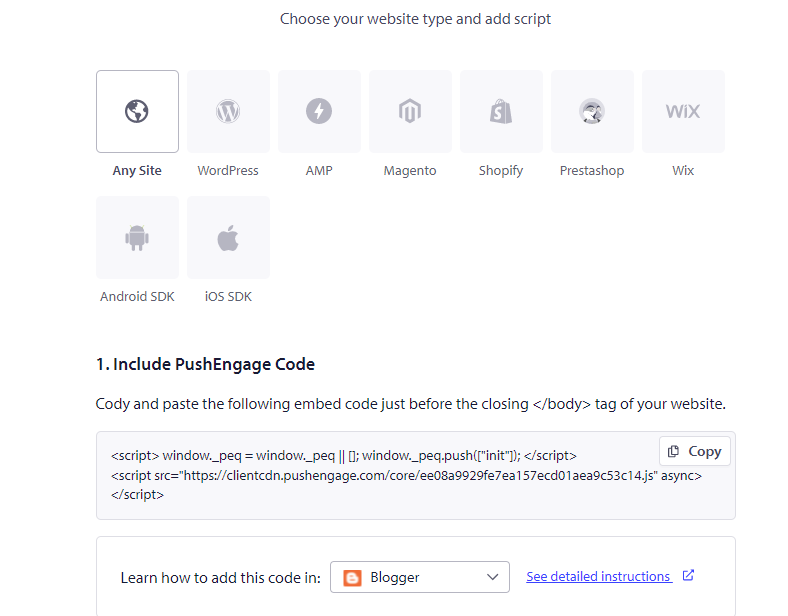 Paste this code in the <head> section of the HTML as shown below & click on the Save button.

HTTPS website Installation :
That's all if you have an HTTP landing page. You can check the preview, and Push notification will be enabled on your website. You can choose up to 7 different types of Push Notification Opt-in. If you are an HTTPS website, navigate to Design > Popup Modals > Click on Edit Widget on the selected opt-in style. You can optimize your push notification opt-in to get a higher subscription rate.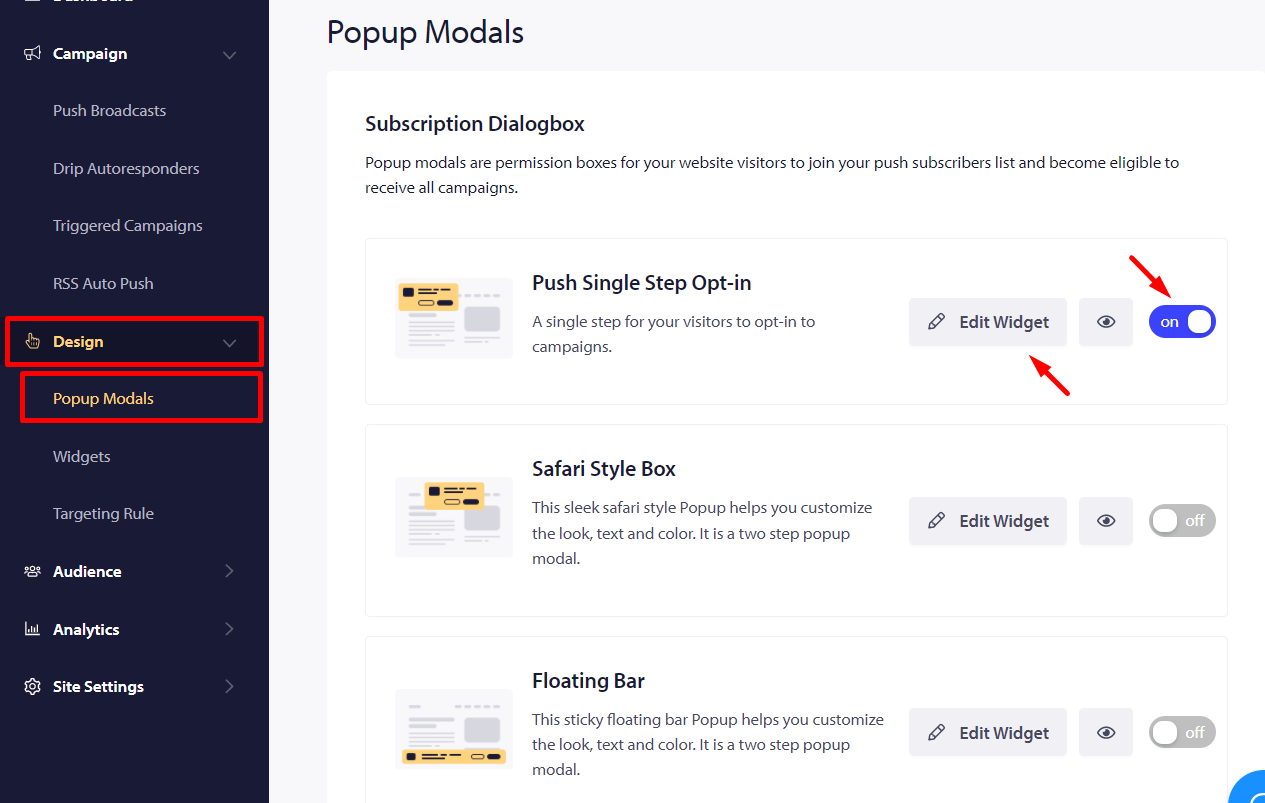 Go to Design > Popup Modals > Click on Edit Widget on the selected opt-in style > Display Options tab > enable Quick Install toggle button. Do the same for mobile settings and click on the Save and Choose Display Options tab.
This is it, and now you can start collecting subscribers using PushEngage.
If in case you run into any issues, please feel free to contact us by clicking here. Our support team would be able to help you.
Note: A Blogger website does not allow access to the root directory. Due to this, Single-step Opt-in cannot be used for them. Hence, you can use any two-step style Opt-in.