Notice: There is no legacy documentation available for this item, so you are seeing the current documentation.
It's easy to update your billing details with another card on your account to keep your services uninterrupted. You'll learn how to update additional credit card details in this article.
Before You Start
If you subscribed using PayPal, you would need to update your billing details from within your PayPal account. You will not be able to update billing details in your PushEngage account unless you subscribe using a credit card directly.
Adding another card
Login to your PushEngage Dashboard move to the top right corner and navigate to Billing.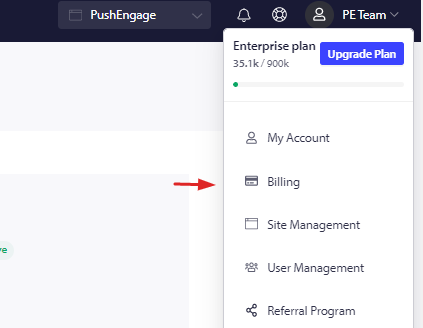 You will see all details of your subscription. Please click on Update Plan > Move to 'Billing & Payment'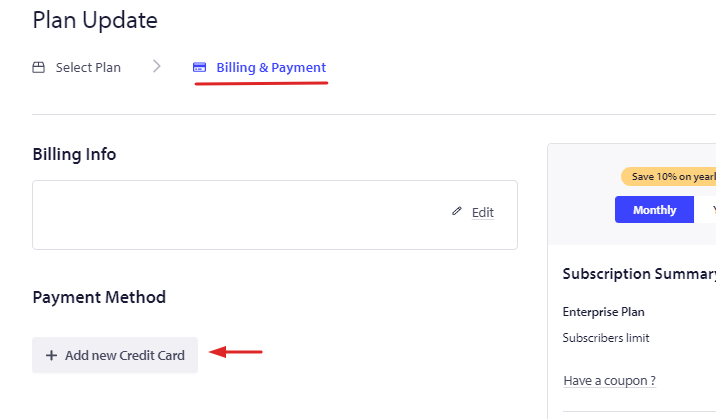 Click on Add New Card, and enter your Card Number, Date mentioned on the card along with the Card Security Code (CVC).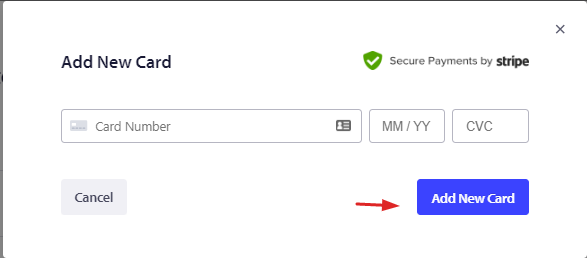 Click on Save Details once you have entered all the details.
Your new card is now updated in the account and can be used to process the payment.
If in case you run into any issues, please feel free to contact us by clicking here. Our support team would be able to help you