Notice: There is no legacy documentation available for this item, so you are seeing the current documentation.
Yes, you can switch from Paypal to Credit card billing. If you have been paying us through Paypal even then you can switch to the credit card option as that will make the process more convenient with a recurring billing option.
You can do so by making sure of the points below :
1. Mail us at care@pushengage.com to keep us in the loop for cancelling the Paypal invoices scheduled.
2. Add the Credit card in the Dashboard under Account management > Payment cards > Add new card
3. You can add the card details here & save it.
4. Select the plan of your choice by navigating to & check out to start the subscription on Credit card.

Click on Change Plan & select the right plan that your business model requires.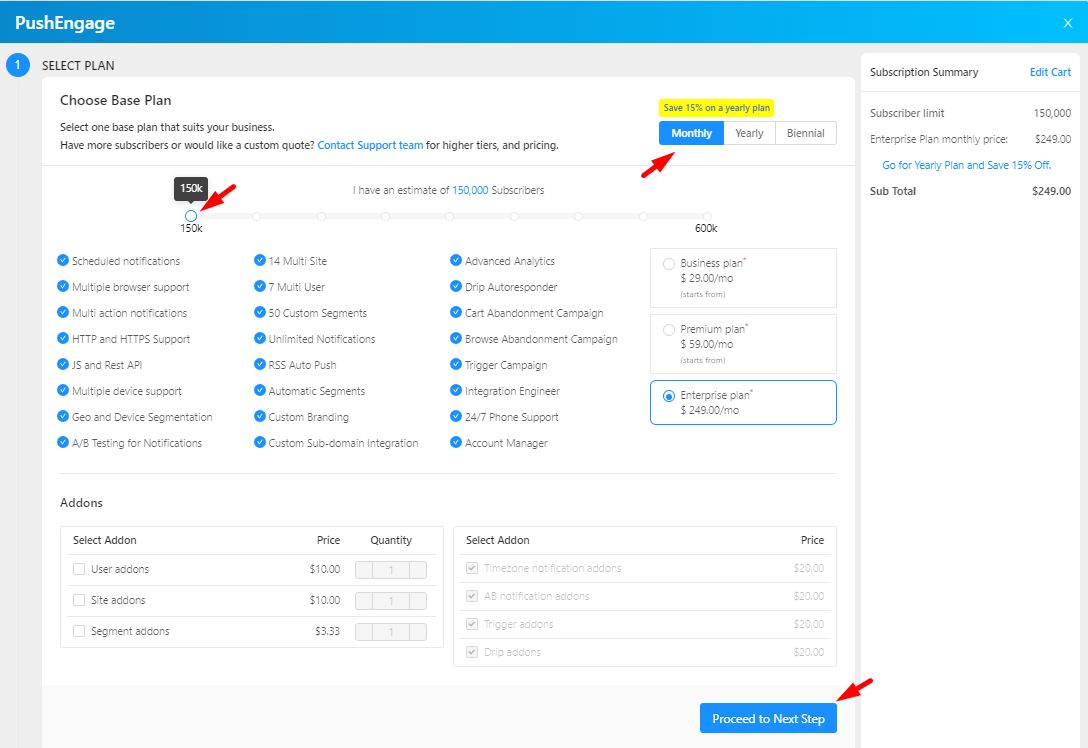 Complete the next steps & check out. Your account is now on Credit card payment mode. For any further guidance, reach us at care@pushengage.com