Notice: There is no legacy documentation available for this item, so you are seeing the current documentation.
Yes, you can switch from Paypal to Credit card billing. If you have been paying us through Paypal but instead want to start paying through the credit card option as it will make the process more convenient with a recurring billing option.
You can do so by going through the below steps –
1. You can send an email to us at care@pushengage.com for cancelling the Paypal invoices scheduled.
2. Navigate to the top right corner of the Dashboard. Click on your Account name and move to My Billing Option > Click on Update Plan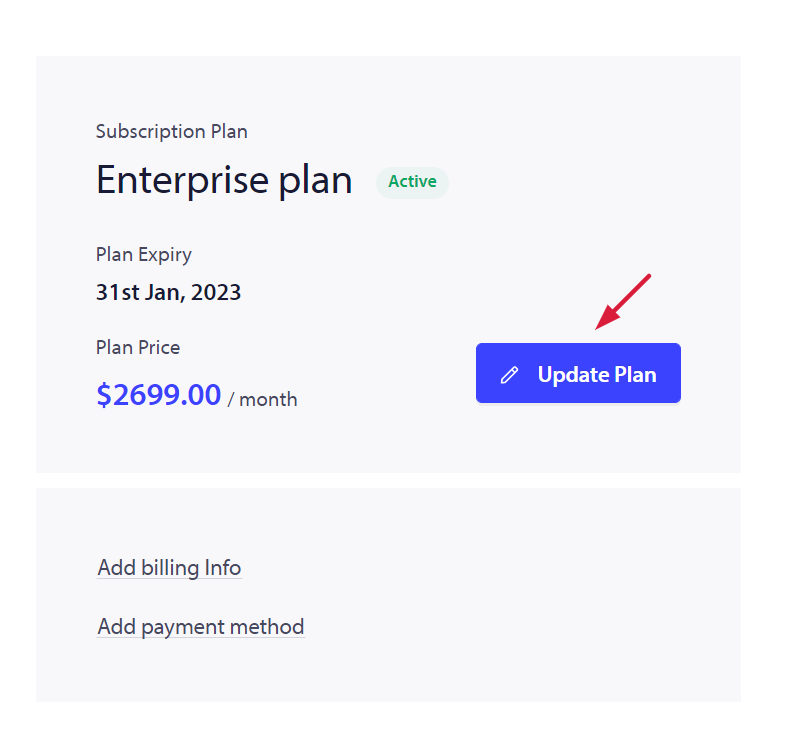 3. Choose the plan that you had within Paypal. Later, you can then move to the Update Billing & Payment tab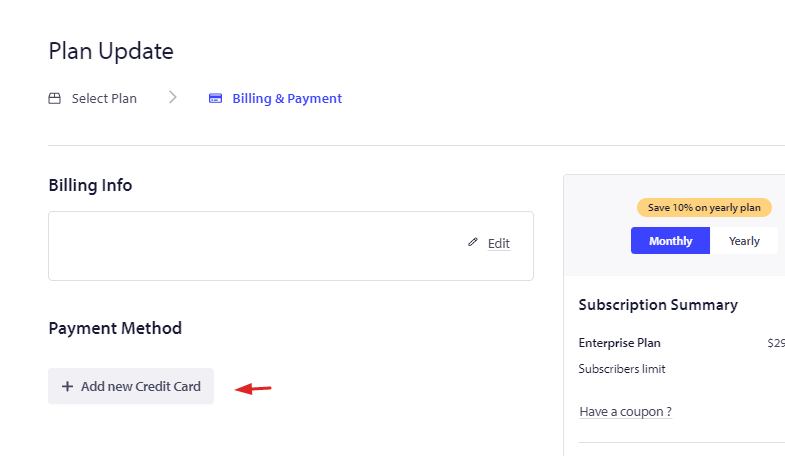 4. Add the details of the credit card and click on 'Add New Card'.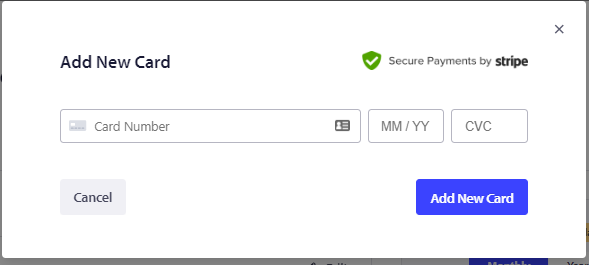 Complete the next steps & check out. Your account is now on Credit card payment mode.
If in case you run into any issues, please feel free to contact us by clicking here. Our support team would be able to help you