Notice: There is no legacy documentation available for this item, so you are seeing the current documentation.
Your website can collect more number of subscribers if they have glanced through your webpage, before subscribing to your notifications. This will reduce the number of unsubscribes later on, which may occur if the visitor had subscribed without knowing the potential of your product.
There are two ways of showing a delayed Opt-in. One is by showing a delay, another when the visitor scrolls a certain percentage in the webpage. Navigate to Settings > Subscription settings > Subscription Dialogbox > click on Edit of the selected Opt-in style like shown below :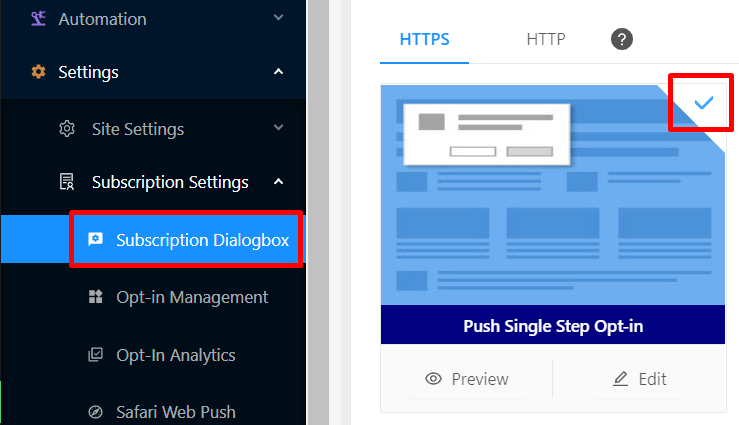 Click on Options.
Select Delay & you can set the duration after which you want to show the Opt-in when the visitor visits your website.
Similarly, select Scroll & set the percentage of scrolling on the page, after which the Opt-in should be shown.