[Insider Secrets] How Charlton Athletic Football Club Gets a 7.17% CTR on Cart Abandonment Push Notifications
Charlton Athletic is a football club in South East London. They sell tickets to their matches and official merchandise on their website.
Increase in Total Revenue
Optin Rate for Push Notifications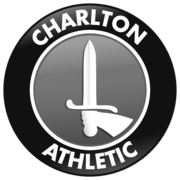 Alex Avery
Database Marketing Executive, Charlton Athletic Football Club
The Marketing Challenge
Charlton Athletic was putting a lot of effort into digital marketing. Mostly, their website was for keeping the fans updated about club news. But the site was also their main source for booking tickets and selling official merchandise. And even though Charlton Athletic kept getting decent traffic to their site, their biggest challenge was to keep that traffic engaged.
In other words, they needed help with:
Engaging their traffic on their site
Finding a cost-effective way to keep in touch with their fans
Convert their traffic into ticket and merchandise sales
So, we helped them with these marketing goals.
How PushEngage Helped Charlton Athletic Football Club
Unlike other traditional marketing channels, web push notifications are delivered directly on the browser even when the subscriber is not on the website. And this helped Charlton Athletic a lot with their engagement goals and sales numbers.
They were able to:
Update users about upcoming matches
Promote relevant messages to the fan base
Increase subscriber base
Recover lost sales using automated cart abandonment campaign
With PushEngage, Charlton Athletic saw an immediate impact on their business. Their overall digital marketing efforts became more synchronized and this resulted in an increase in revenue.
Increasing Subscribers
Fans can subscribe to notifications from the Charlton Athletic website with a single click. This helped them increase their subscribed fan base very quickly and they started sending push notifications like this one: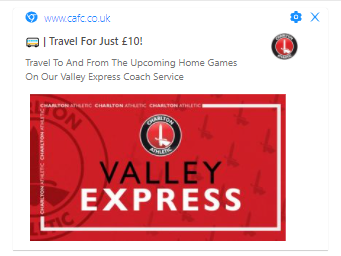 They have a 20% subscription rate using push notifications.

If you're getting started with push notifications, you should check out this article on how to style your push notification options.
Creating a Welcome Drip
Since the start of the season, 0.8% of total traffic started coming from push notifications. How did they achieve this boost in traffic? By creating a Welcome Drip Campaign.
One of the common campaigns run by most e-commerce websites is an automated Welcome Campaign to onboard new subscribers. Charlton Athletic also ran Welcome Campaign for all the new subscribers. And they got a 9.6% CTR for the Welcome Drip Campaign.

The result? Not only did their repeat traffic grow, but their average engagement also began to increase.
Increasing Abandoned Cart Conversions
Charlton Athletic started to really crush it when they set up abandoned cart campaigns. An abandoned cart campaign allows you to send automated push notifications to subscribers who added a product to their cart but didn't buy.

This is where the engagement started to translate into actual sales. In fact, Charlton started getting a 7.17% conversion rate for their Cart Abandonment Campaigns.
The Impact of Using PushEngage
PushEngage managed to solve all the major marketing challenges that Charlton Athletic Football Club was facing. In their first year since the start of match season, Charlton Athletic:
Got a 20% push notification subscription rate
Increased their Total Revenue by 1.15%
Got a 7.17% conversion rate on their abandoned cart campaigns
PushEngage is the #1 push notification software in the world. You can use PushEngage to grow your traffic and engagement with the help of automated campaigns. If you'd like to grow your business like Charlton Athletic, get started with PushEngage today!
Engage and Retain Visitors After They've Left Your Website
Increase the value of every web visit with Push Notifications that are hard to miss.
Forever Free Plan
Easy Setup
5 Star Support