Getting the visitor to subscribe to your push notification or e-mail is the 1st step of the user journey. The target is to convert them to paying customers. One of the best tools to increase subscriber base is web push notifications.
The reason being the tool doesn't ask for any personal details. Just a click and the user get subscribed. Many businesses are successful in getting visitors subscribed to their push notifications. However, they struggle to convert subscribers to buyers. The reason is they don't have a plan for the next phase of the funnel.
In this article, we will discuss how to convert subscribers to buyers. Remember every subscriber is a potential lead. They saw value in your product and hence subscribed. You need to convert them to paying customers.

7 ways to convert subscribers to buyers using Web Push Notification
Nurture
When a new user subscribes to your site, he may not be fully aware of your website, the products that you sell, and other stuff. You need to nurture them about your brand, about your products.

The best way to nurture is to start a welcome drip campaign. It allows you to send a series of push notification to the user when they subscribe. The focus in welcome drip is to showcase your product, brand and increase trust. Below is a sample of drip push notifications.
Segmentation
Users subscribed to push notification due to different reasons. You cannot put the entire subscriber in a single bucket and trying to engage them all with the same intent. Always segment your subscriber based on different attributes.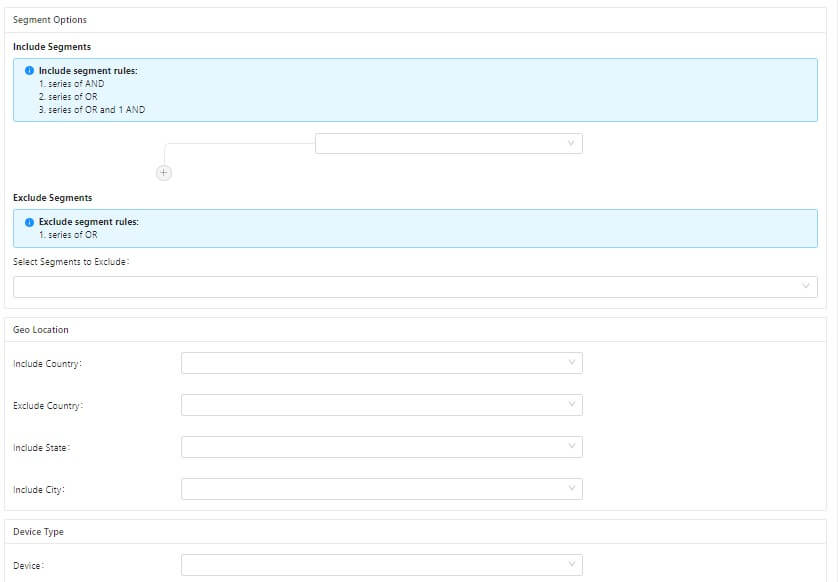 PushEngage offers multiple ways to segment subscribers:
Based on the page from where they subscribed
Based on the subscription date
Based on geo and device
Based on actions
And more
Segmentation helps you to engage your subscriber in a targeted fashion. If the subscriber receives relevant push notifications, chances of them converting to customers are high.
Personalization
One of the most important aspects of any communication is personalization. A customized outreach to subscribers brings in a personal touch to your communication. Check out the below notification examples:
A> Without personalization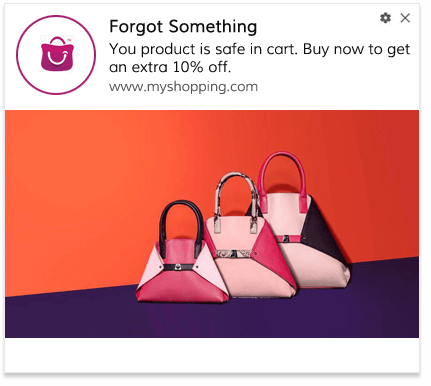 B> With personalization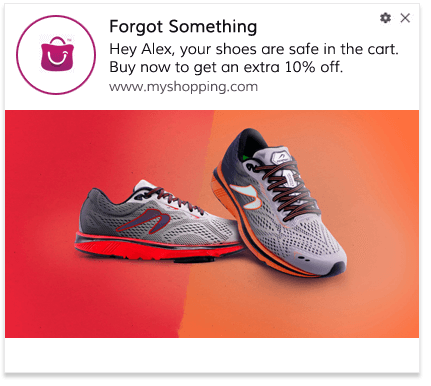 Which one will you think the subscriber will open?
Using the below 3 parameters, you can make personalized push notifications:
Segment – Segment will help you to know what the interest area of your subscribers is. You can then relevant notifications only to capture their interest.
Name – Mention their names in the notification. It catches the attention of the subscriber.
Emoji – Use emojis, to make your notification stand out and grab the attention of the subscriber. There are many advantages of using emojis is push. It brings in the emotional factor in your message.
Start personalizing your notification and see the impact on subscribers. It will help you to convert subscribers to paying customers.
Proof of satisfied customers
Most of the time subscribers do not become customers is due to a lack of trust. They need to trust your website before making any transactions. The best way is to make your existing customers, your brand ambassador.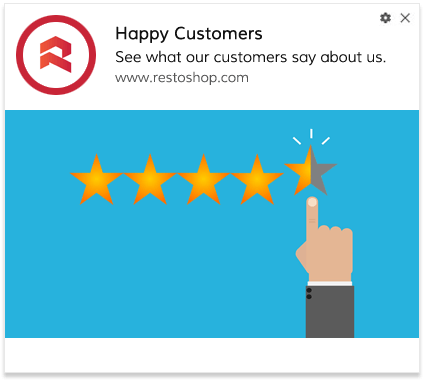 Ask the existing customer to share their feedback about your website and product on your website or social platform. Run campaigns to generate reviews for your website.
Share the reviews with your subscribers. Reviews play a critical role in increasing conversions. It has been found that 88% of customer trusts online reviews. You need to start focusing on generating reviews and share the same with your subscribers.
Once your subscribers see the proof of satisfied customers, they will surely convert from being a subscriber to a buyer.
Show Benefits
The customer buys products, not for the features but the benefits. Showcase how your product can solve the problems.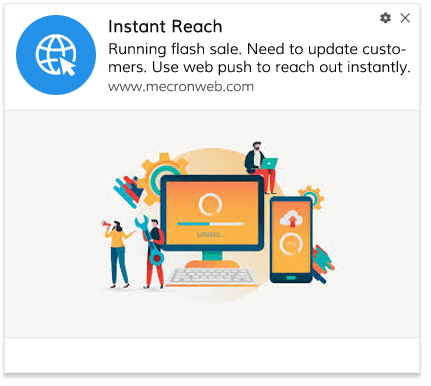 You can create a video or write articles around your product and its benefits. Share with your subscribers. If the subscriber can relate to those problems and how your product can solve the same, they will surely make a purchase.
See the below example for more clarity:
Show ROI/Value For Money
One of the most important factors for making a purchase decision is ROI. The subscribers want to know whether the investment he/she is making in buying the product will give positive ROI or not.
Take an example of push notification platform PushEngage. Before you make a final purchase, you want to make sure that the product will offer a good ROI.
PushEngage knows that when compared with any other re-engagement tool; the push notification platform offers the best ROI and that too in a very short time. See the below image.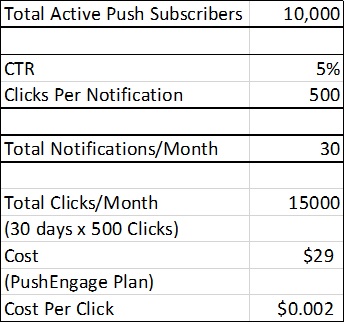 In the above image, you can see the price comparison of a push notification with other re-engagement tools. Push notification is a way to go when it comes to re-engaging customers.
Similarly, you need to show the ROI of your product. It will have far more impact if you can show the data rather than just mentioning it.
Get in Touch Phone/E-mail
A personal touch through e-mail or phone call is far better than any of the re-engagement tactics. Let your customer know that you are reachable. Most of the time, new subscribers are afraid that once they buy, you will not be reachable to solve any issue that may arise.

Send notification to customers and get in touch with them. You can even use the on-site chat applications to talk to customers directly.
Talking directly can easily remove all the headlocks subscribers may have about your brand. Bring in the trust by being reachable and available. This will surely help any new subscriber to become a buyer. You have put a lot of effort into generating leads.
Now the time is to convert subscribers to buyers using web push notification. The main idea of the points mentioned above is to re-engage your subscribers in a more targeted and personalized way. Build trust in their mind and eventually, they will start buying. All the tactics mentioned above are very simple. Implement and see which tactics work best for you.