Do you want to enable browser push notifications on your Shopify store? It's easy with PushEngage. In this article, we will show you the exact steps to go live with Push Notification on your Shopify store with PushEngage.

Shopify is one of the most popular platforms to create your own website. It's easy to use platform with free and paid themes. You can create your own e-commerce website using Shopify. It offers integration with all the top payment gateways. You can use the Shopify apps which can ease your marketing strategies. If you are looking for push notifications for the Shopify store, you have come to the right place. You can use web push to drive traffic to your store. Shopify push notification is now available as an addon. You can even install Push Notification on the Shopify store without an addon. Integrate push notifications on the Shopify store and send push notifications. Below shows the steps to install the Shopify Push Notifications.
Two ways to enable Push Notification on the Shopify store.
Using Push Notification App
Without any App
Steps to Install PushEngage Shopify App to send push notifications
Now install the PushEngage Shopify App and start sending web push notifications. With single-click installation, you can go live within minutes.

All the top push notification features are now available with the Push Notification Shopify App. In a single click, you can activate the features.
Login To your Shopify Account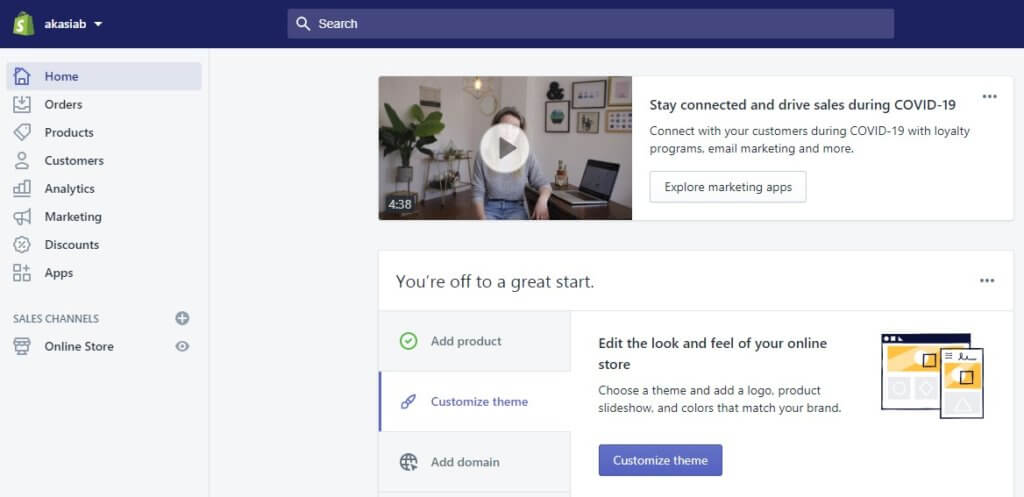 Click on Apps and then click on Visit Shopify App Store

In the Shopify App Store, search for PushEngage. Click on the PushEngage Push Notification Shopify App.

Now Click on Add app. Follow the instructions and the PushEngage Push Notification Shopify App is now successfully installed on your Shopify Store.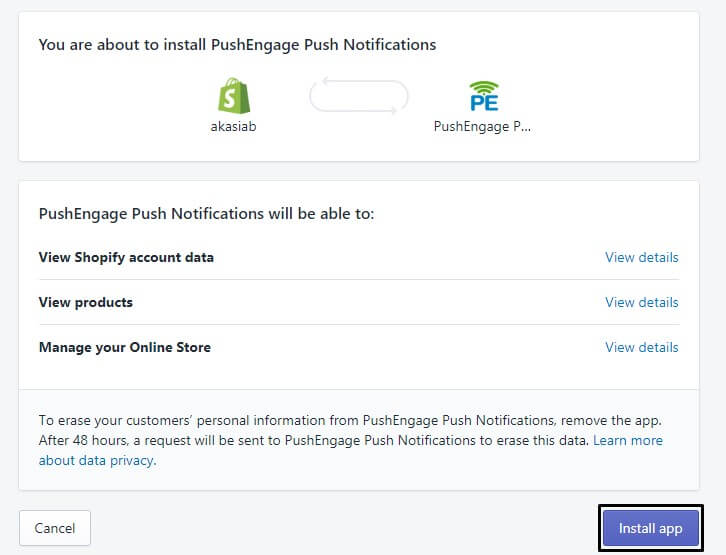 You will be directed to the PushEngage dashboard. Now check out the below video on how to do the general settings before sending push notifications.
Check your website, to see if the installation was successful. Go to your website. You will see the Push Notification opt-in appearing on your Shopify Store. Users can subscribe to your push notification.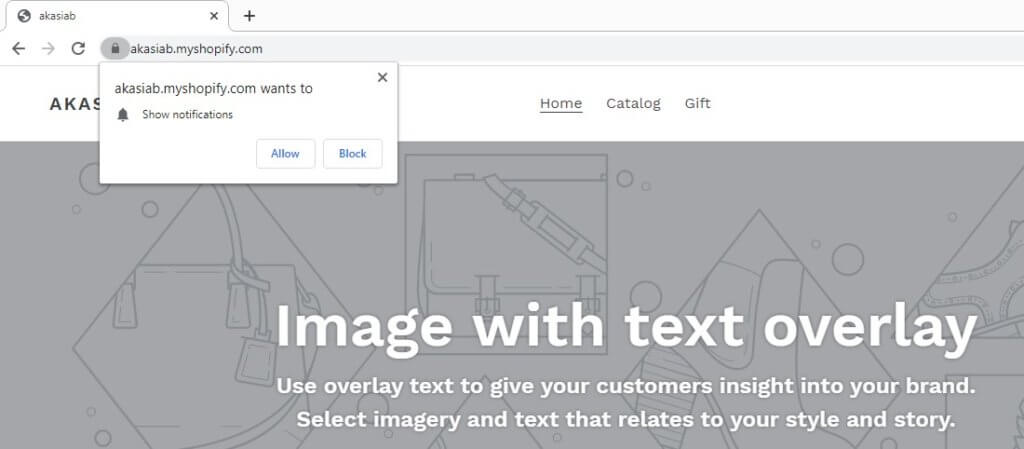 Web Push Notification is now successfully installed in your Shopify App store. Once the general settings are done, you can start sending web push notification to your subscribers and re-engage them.
Steps to Enable Web Push Notifications on Shopify Store without App
Steps to Enable Browser Push Notifications on Shopify Store with PushEngage.
Adding the Code

Login to Shopify as Administrator. Click on Sales Channel, then Online Store, and then Themes.


Edit Code

Click on Action in Customize Theme. Next click on Edit Code.

Edit The liquid.theme

You will see multiple sections on the left-hand side. Select the theme.liquid to edit.

PushEngage Script

Get the PushEngage code from your account. To do this after you create an account in PushEngage, login into your dashboard. Then go to Settings > Site Settings > Installation Settings. Take the PushEngage code mentioned in Step 1 of the installation.


Insert PushEngage Script

On click of the theme. liquid, it will open the edit window on the right-hand side. Search in the code and paste the PushEngage script before the head section.

This completes the PushEngage code integration on Shopify Store. Shopify Push Notification is now active for your website. Configure your PushEngage settings and start collection push notification subscribers for your website.
Configuring Push Notification on Shopify Store
Subscription Dialog Box Settings
Now configure your PushEngage account in the following way. Go to Settings -> Subscription Settings > Subscription Dialog box.
Select HTTPS as site type, then select Safari Style as dialogue box type. Now select Yes to Quick Install. Please note, you will need to have Quick Install set to Yes, for the Shopify setting to work. Here is a screenshot of how it will appear after your Setting.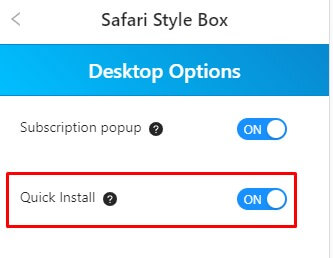 Wait for 2 minutes for your settings to take place. That is it you are done. Push Notification is now integrated into your Shopify store. You can start collecting Push Subscribers and sending notifications to them. Once the subscription box is enabled, the user can subscribe to your push notifications. You can then send push notification to your subscribers.
Case Study & Campaign Ideas
Using Shopify and PushEngage, you can create different campaigns to re-engage with users. Create campaigns using the Push Notification playbook for Shopify stores.
Cart Abandonment Campaigns
One of the common issues every e-commerce website faces. Using PushEngae, you can create Cart Abandonment Notification campaigns. As soon as the user abandons the cart, you can easily re-target them using Push Notifications. Bollywoodkart, an e-commerce site, got a 15% lift in revenue using Cart Abandonment Notifications.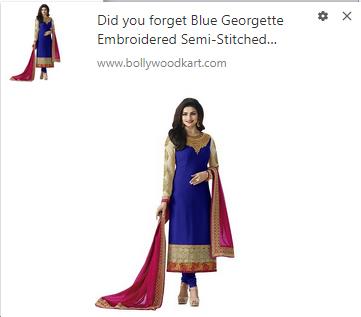 Improve Subscription Rate
PushEngage offers up to 7 different types of Subscription Types to choose from. Use different types of Subscription Opt-in to see which converts better. Asklaila, a search website, increased its subscription rate by 3X using PushEngage.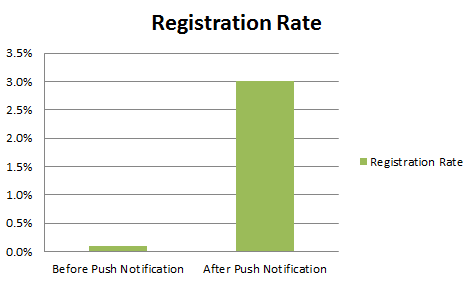 Drip Push Notification
Using Drip Push Notification, you can re-engage with your users when they subscribe to your Shopify e-commerce store. Create a series of different drip push notification campaigns to re-engage with users. Intex, one of the top consumer electronics companies, increased Click Rate by 312% using Drip Push Notifications.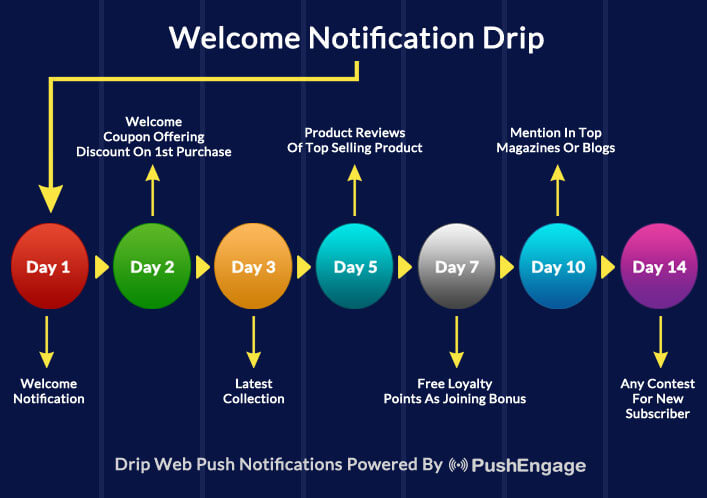 Trigger Campaigns
Create different trigger push notification campaigns based on consumer action. Send notification, when a user checks your product page without purchase, review campaigns, cross-sell notifications, and more.
A/B Testing
When sending Web Push Notification from your Shopify e-commerce store, do A/B testing. A/B testing of Push Notifications enables you to identify the winning notification. You can test different attributes like image, text, links as per your objective.

Best Practices Of Using Push Notification
Segment Your Subscribers Similar to any marketing channels, always segment your users based on different attributes. As per the study, Segmentation increased the click rates by 2X. Using PushEngage, you can segment your users in 6 different ways.
Without Vendor Lock-In While integrating Push Notifications, avoid getting vendor locked. Use your own key to install Web Push Notification. This way you are free to take your subscribers when you switch Push Notification Vendor.
Use Emojis When sending a push notification to your e-commerce subscribers, use emojis. A study shows that Push Notification with Emojis leads to a 4.51% increase in open rate as compared to regular push notifications.
Contextual Push Notification When sending Push Notification, make it more personalized and contextual. Push notification to a well-targeted segment and personalize leads to lesser unsubscription and higher open rates.
Easy Tricks For High Open-Rate Here is the link to the top tricks top optimizes your push notifications.
With Push Notification being widely used as an engaging channel, you can now use Push Notification on your Shopify stores. With PushEngage, you can send web push notification from your e-commerce Shopify store. Create Cart Abandonment Push Notification, Re-engagement Notification, Dynamic segmentation, and more. PushEngage offers a full array of features created towards the Shopify store. Using the PushEngage app for Shopify, you can easily send web push notification from your Shopify store.
Now you know how to enable Browser Push Notifications on Shopify Store. In case of push notification option not showing on your site, do a quick round of push notification testing. Start using Push Notifications on the Shopify store and re-engage with users. Integrating PushEngage is very simple and takes less than 10 minutes to start. If you are planning to create an e-commerce site, use the Shopify platform. You can use the top e-commerce Shopify apps to create stores in no time.
If you are a WooCommerce plugin on the WordPress site, you can send push notification using a WordPress plugin. Install the PushEngage WordPress plugin and start sending a real-time notification from the WooCommerce website. BigCommerce is another platform that people use to create e-commerce websites. You can easily install web push notification on BigCommerce websites.