Notice: There is no legacy documentation available for this item, so you are seeing the current documentation.
The site details are important to have the basic set up complete.
Your subscribers will see these details on the subscription opt-in. The details can be changed from the Dashboard.
Please navigate to Settings > Site settings > Installation settings
You can change –
Site Name, Site URL, Site Image and click on Update.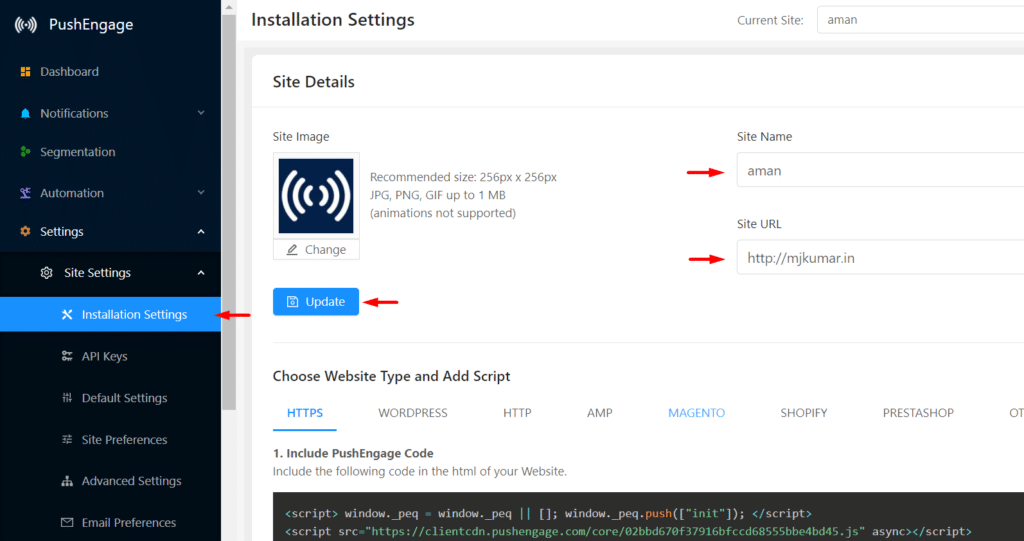 Please note you cannot change the sub-domain of the site from dashboard. The sub-domain is asked when you are registering for the site & it is used for internal purposes along with service-worker file.