Notice: There is no legacy documentation available for this item, so you are seeing the current documentation.
PushEngage lets you send notifications to individual subscribers or a group of subscribers.
You can select the relatable segment you want to send the notification to and click on Send Notification.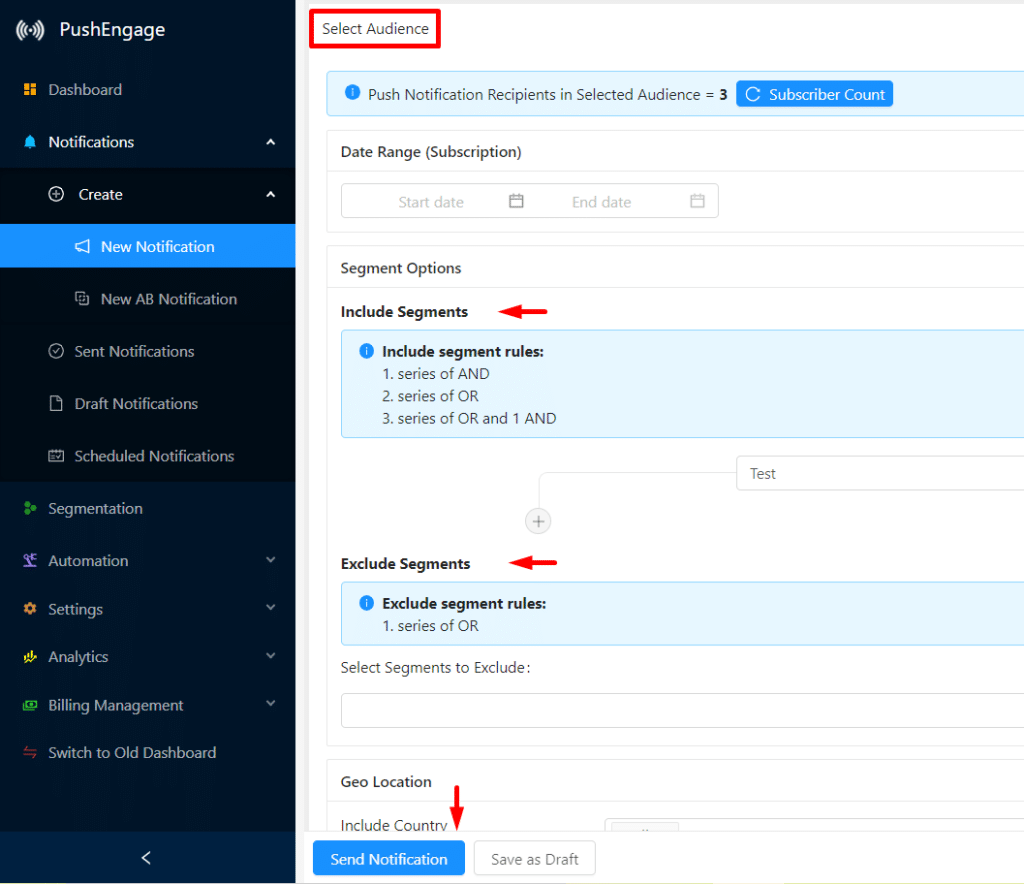 AND / OR conditions to send notifications to segments :
One subscriber can be added to multiple segments. The Segments can be selected in a series of AND or OR combinations based on your use case. You can see the count of subscribers who fall under the specified conditions. in the Subscriber Count tab.
If you have any questions, you can reach out to us at care@pushengage.com.