Notice: There is no legacy documentation available for this item, so you are seeing the current documentation.
You can send notifications to the targeted audience in the Business plan & above.
Navigate to Notifications > Create > New notification >
Then you can scroll down to Audience section >
Move to Device Type segmentation section. Based on the need or use case you can select the device & browser from the drop-down.
On selecting the particular audience, the notifications would be sent only to a targeted audience with the device & browser.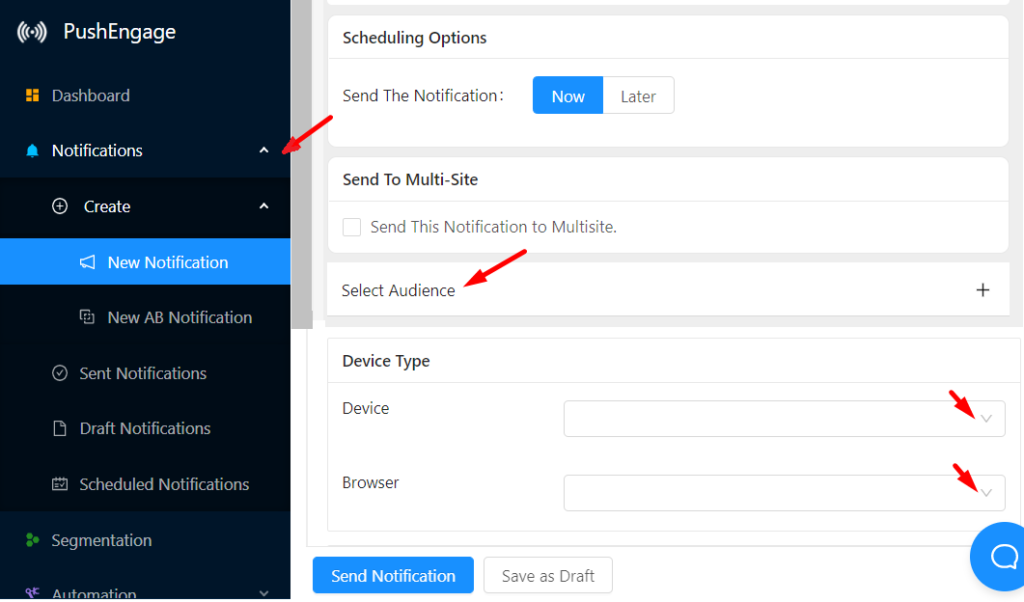 This way you can send out targeted campaigns to devices & browsers.