Notice: There is no legacy documentation available for this item, so you are seeing the current documentation.
This is the reason that you signed up for an account with PushEngage, is to send out notifications to your subscribers for engaging them with your website's content/ products/ services.
There are many ways to send out notifications
You can write any Notification message you want up to 135 characters including emojis.
Add a title of up to 85 characters.
An image up to 1MB and landing URL (192px x 192px)
PushEngage even enables the use of emojis to enhance your message (each emoji takes 2 character spaces).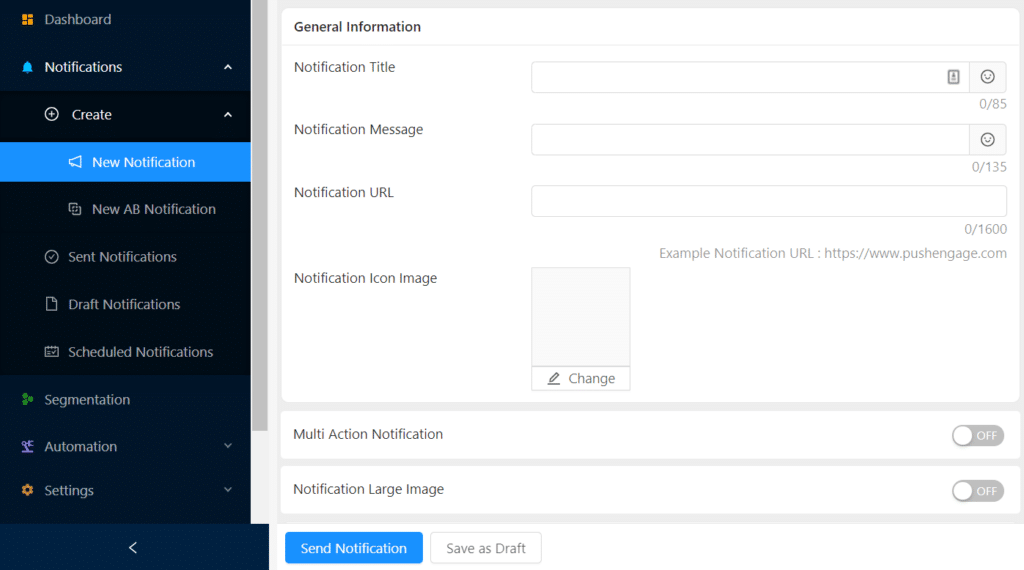 You can also make a Multi Option Notification by enabling the buttons.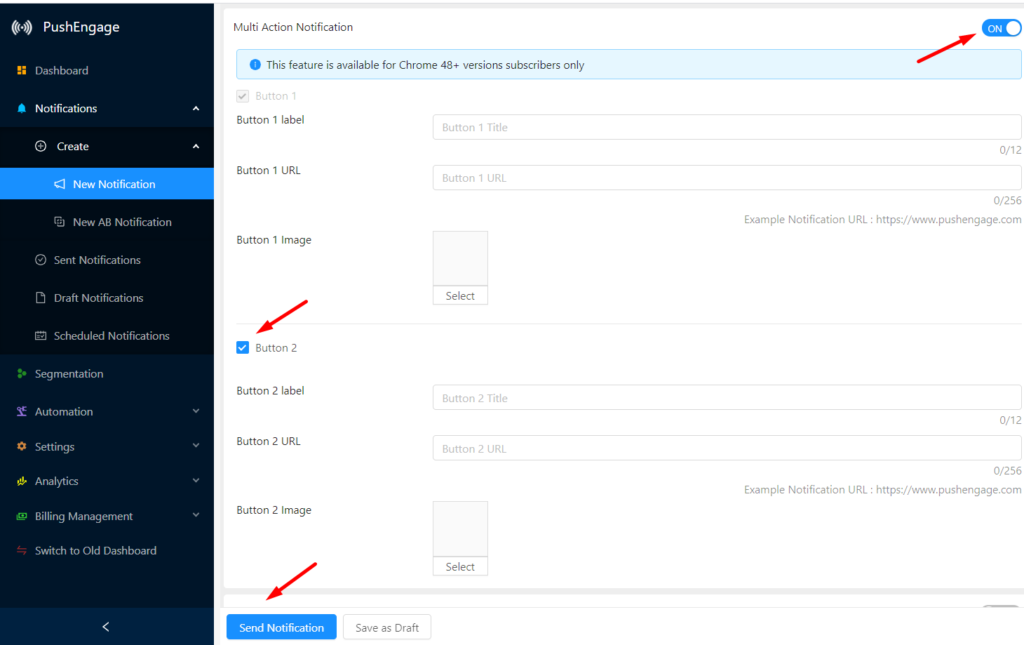 Adding a Large Image while sending the notifications can capture the attention of the viewers & increase the click rate. Here, you can upload an image only up to the size of 360×180 px. The image can be uploaded from the recent images or the local device or from a URL & click on Use. You can then fill in all the details of the notification & click on Send Notification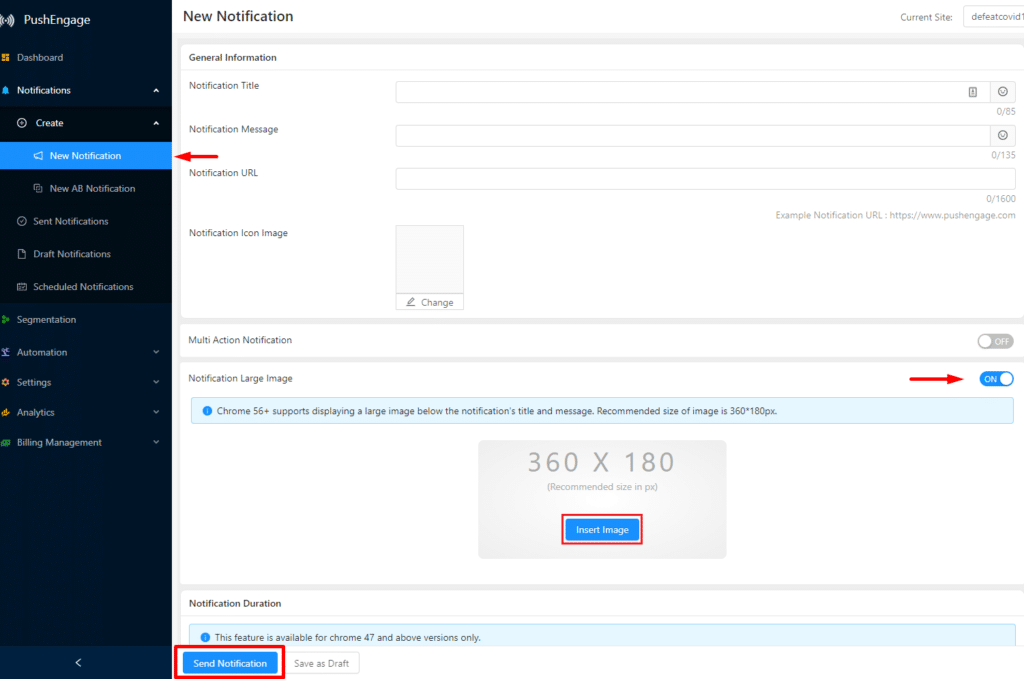 A Test send will show you how the Notification would look like when it is sent to the subscribers. Navigate to Notifications > Create > New notification > scroll down & click on Test Send Notification. Make sure that you have Allowed notifications for PushEngage

Notification Duration
You need to set the Duration of all the notifications before sending, in order to avoid overwhelming your subscribers with notifications. This not only pours your subscribers with loads of notifications but also paves the way to an increase in unsubscribes. You can set the expiry of the notification to a maximum of 28 days.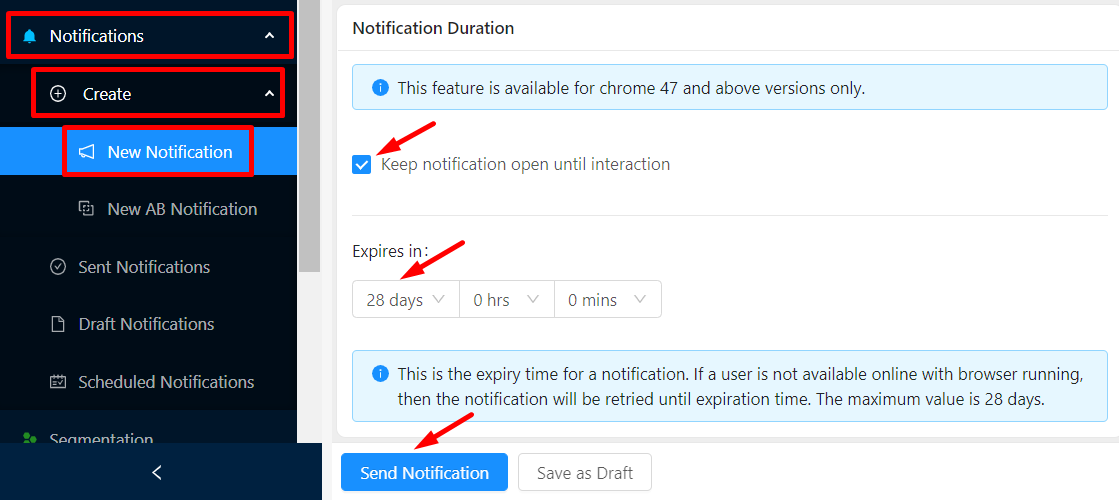 UTM parameters for Google Analytics
Adding UTM parameters lets you analyze data in Google Analytics. When you send out notifications, setting yup UTM parameters will help to capture the data that populate in GA. You can mention the mandatory fields – UTM Source, UTM Medium & UTM Campaign as shown in the below example.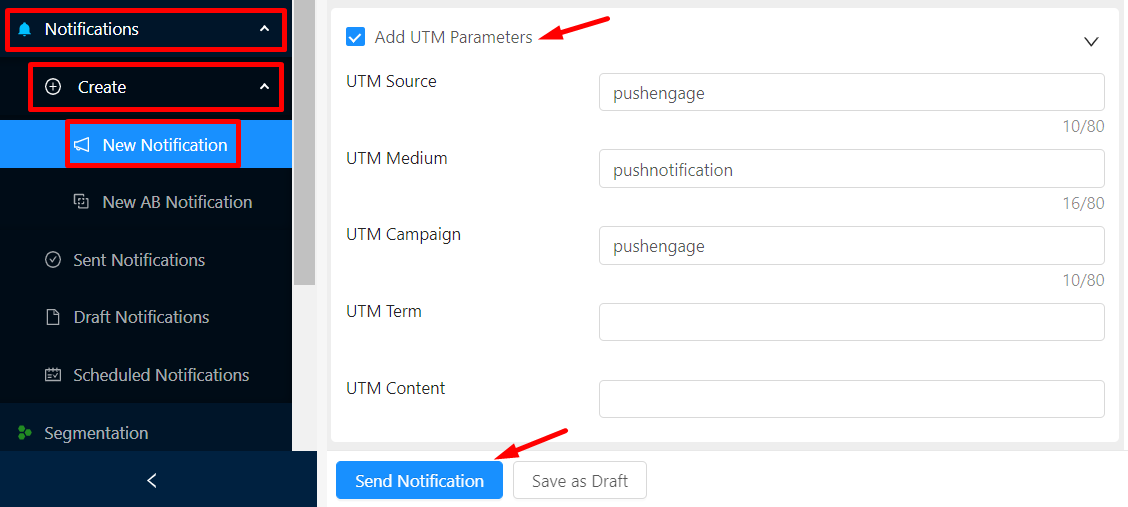 Scheduling Options
You can schedule the notifications to go out at a later time even when it is out of your working hours or you are enjoying your vacation. Also, the scheduling can be repeated by setting up the days in a week and set the timing of the sending as well.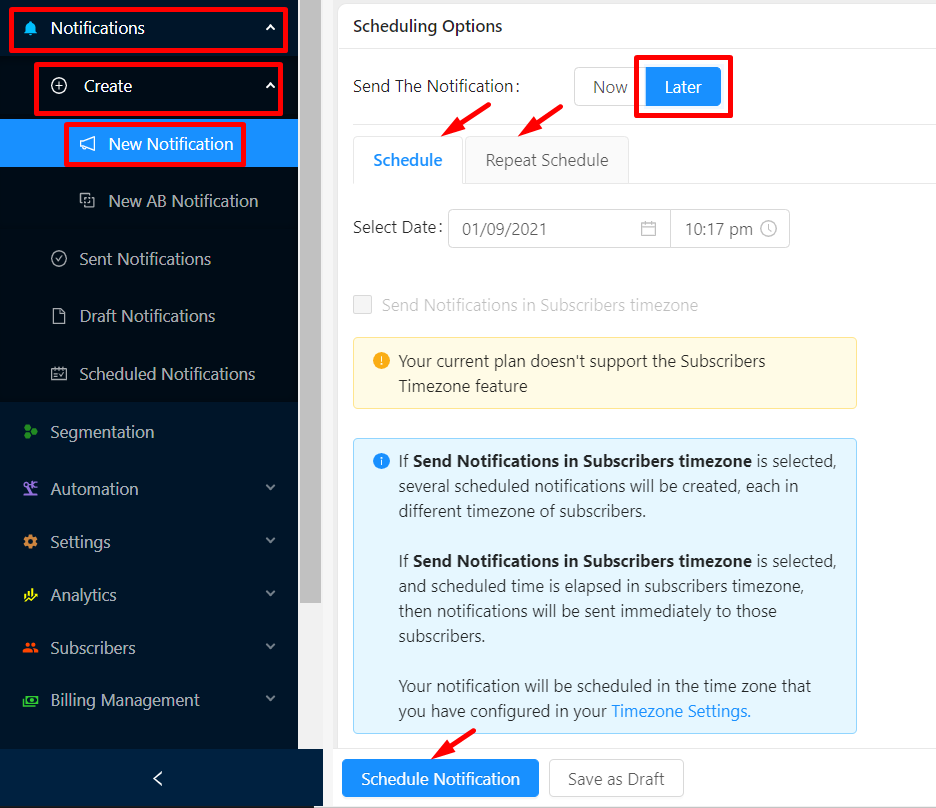 Select Audience
The feature to select the Audience is available in the Business plan & above. Selecting Audience lets you send targeted notifications, which in turn increases the views & clicks for the notifications sent.
Below are the filters that you can select:
The date of Subscription