Notice: There is no legacy documentation available for this item, so you are seeing the current documentation.
Targeted marketing gives a higher ROI compared to bombarding the same message to the entire subscriber list. Segmentation is a boon to do just that. When the right set of Audience get a relatable notification, it is bound to show a higher Click & View rate, when compared to notifications sent to all.
You can navigate to Notifications > Create > New notification > enter all the details & scroll down to Select Audience & select the Subscription Date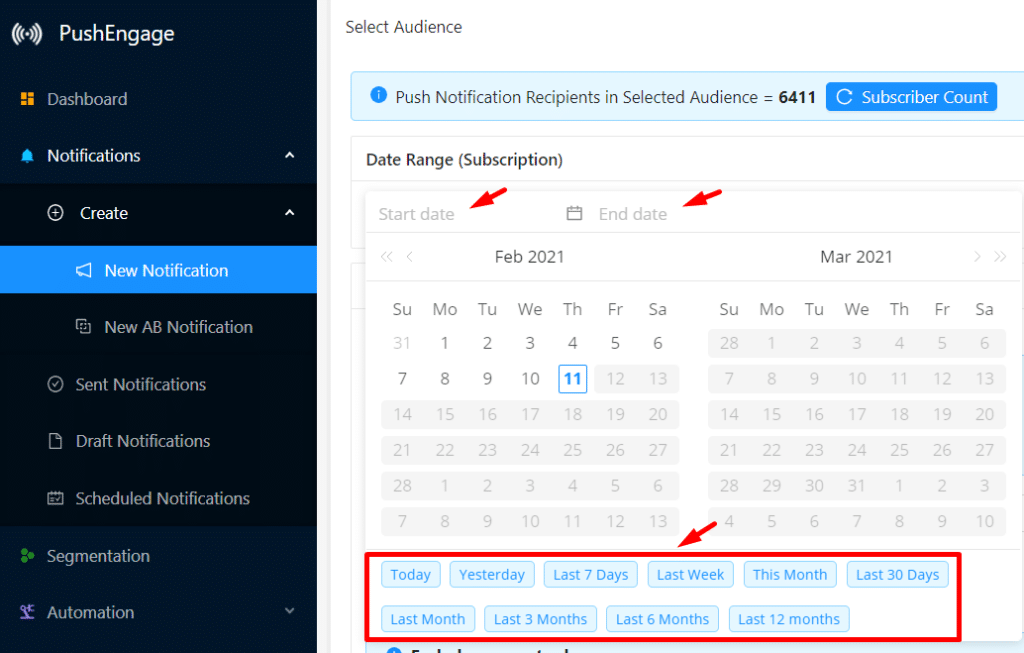 The date mentioned here is the date of subscription of the site visitor.
The options to select the date of subscription can be Today, Yesterday, Last 7 days, etc. as mentioned in the screenshot.