Notice: There is no legacy documentation available for this item, so you are seeing the current documentation.
Sending notifications to customers in their respective time zones is indeed a very efficient method of engaging with subscribers. The significance of Timezone is evident, especially if you have subscribers in multiple Timezones. This also contributes to an increase in CTR. With PushEngage, this can be easily done using the dashboard. To do so navigate to Campaign > Push Broadcast and click on Create Campaign. First, we will create a notification here be it a Large Image or Multi-Action that suits the campaign and is preferred by your audience.

Then, scroll down and select Send/Schedule option. You'll get options to either schedule notification (for a specific time or create a recurring schedule) or to send it immediately. You can select the second option which is, "Begin Sending At Particular Day And Time". Then set the specific date and time and select the checkbox that says, "Send Notifications in Subscribers timezone"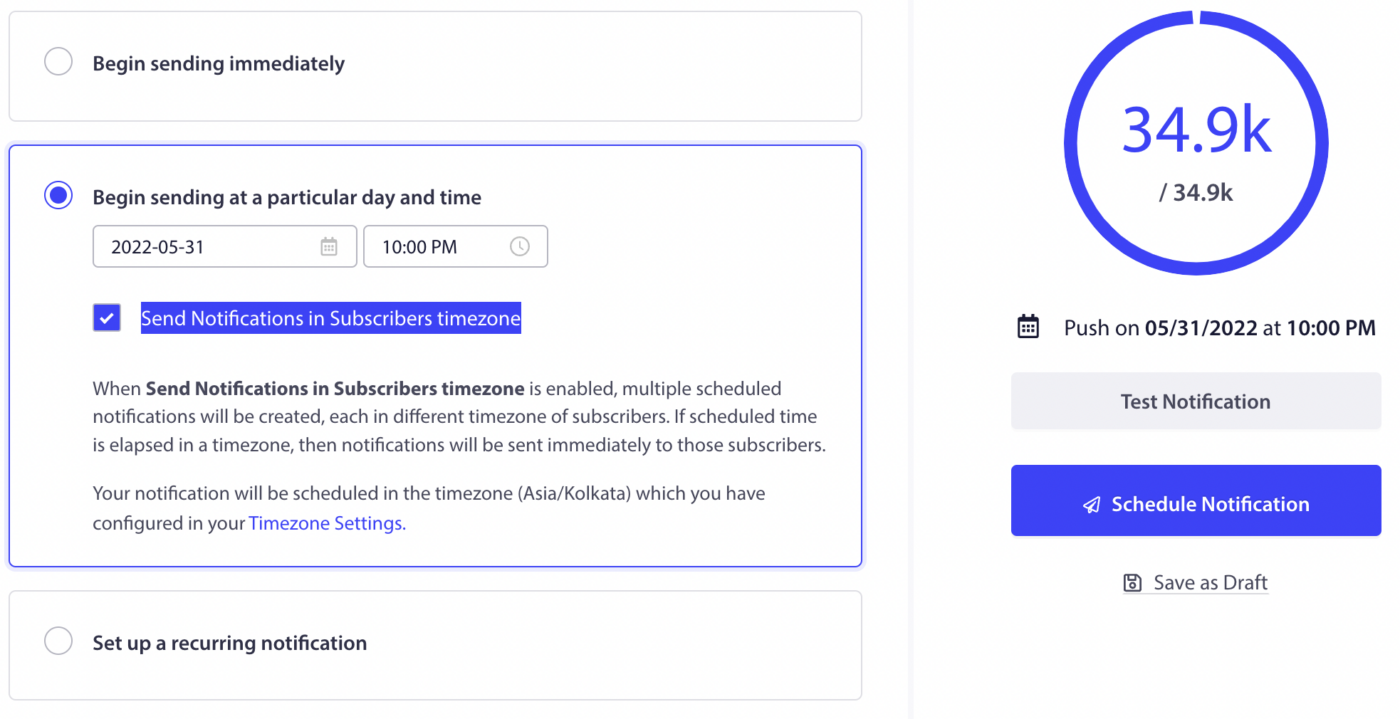 That's all, by selecting this option, the notification will be sent to the customers in their own timezone. After all, this is set, click on Schedule Notification. You can review the notification by navigating to Push Broadcasts > Scheduled.
If in case you run into any issues, please feel free to contact us by clicking here. Our support team would be able to help you