Notice: There is no legacy documentation available for this item, so you are seeing the current documentation.
PushEngage can be integrated with Blogger website by following the below steps.
HTTP website Installation : To integrate PushEngage with Blogger you need to copy-paste the Core JS code in the head section of your blogger site. Go to Blogger Theme. Scroll down and click on "Edit HTML". Click Edit HTML and it will open the HTML page. It would look like this.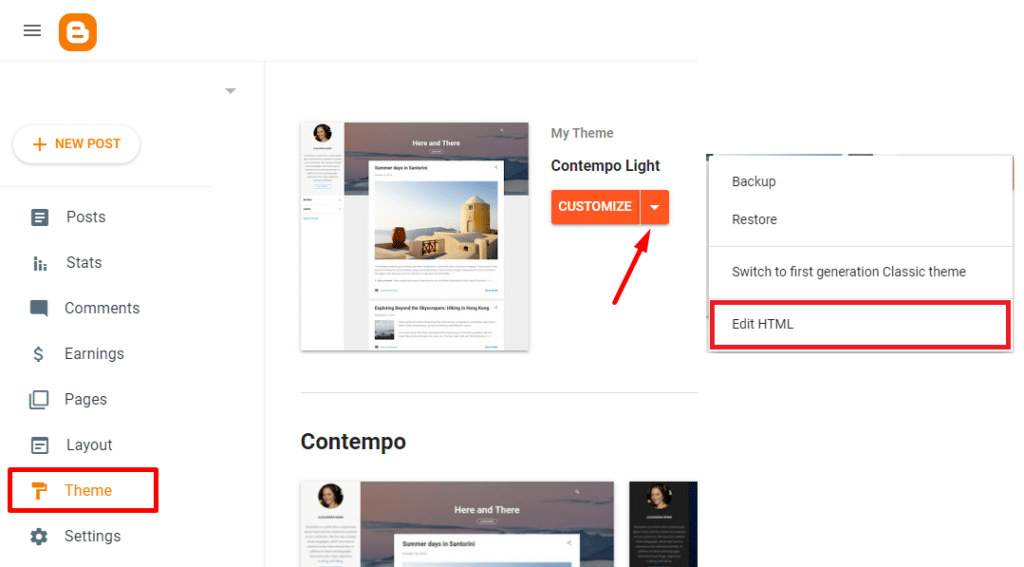 Then you can paste the Installation code got from PushEngage Dashboard > Settings > Site settings > Installation settings. Paste this code in the <head> section of the HTML as shown below & click on Save button.

HTTPS website Installation :
Go to Subscription Dialog Box Settings under Settings in PushEngage Account.
Select HTTPS, then select any of the opt-in options, that would allow you to select Quick Install to Yes. It would look like this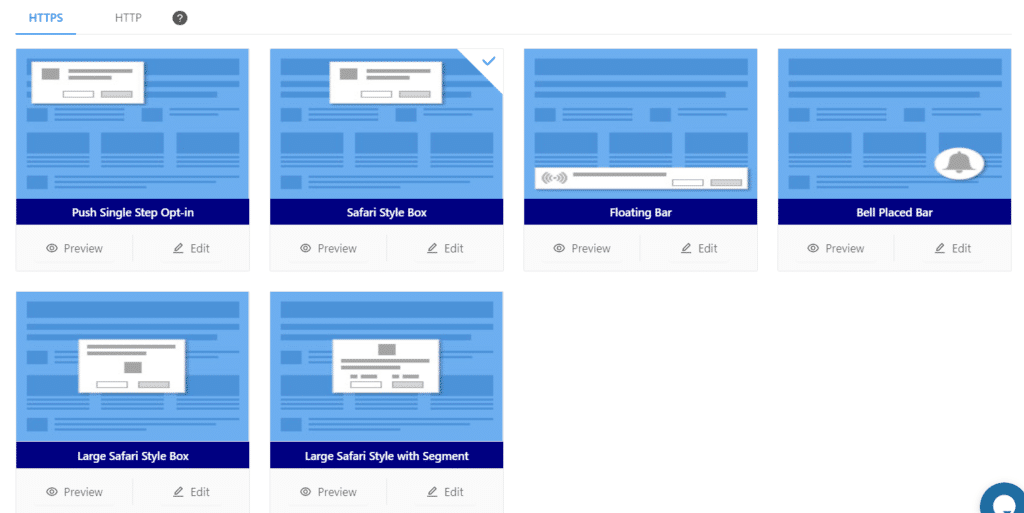 Select Yes to Quick Install.
This is it and now you can send notifications to the subscribers.
Note : A Blogger website does not allow access to Root directory. Due to which Single step Opt-in cannot be used for them.