Notice: There is no legacy documentation available for this item, so you are seeing the current documentation.
If you have more than one user who would need access to send out the notifications for your site/s, then you will find this feature very useful.

In PushEngage Dashboard, click on the top right corner where you see the Profile icon > User Management.
You can then click on Create New User & enter all the user-related details. You can choose the toggle button to provide User/ Admin access to the user shown in the below rectangular block.
Admin permissions will give you access to all sites & permissions.
The user role will be with restricted access & permissions.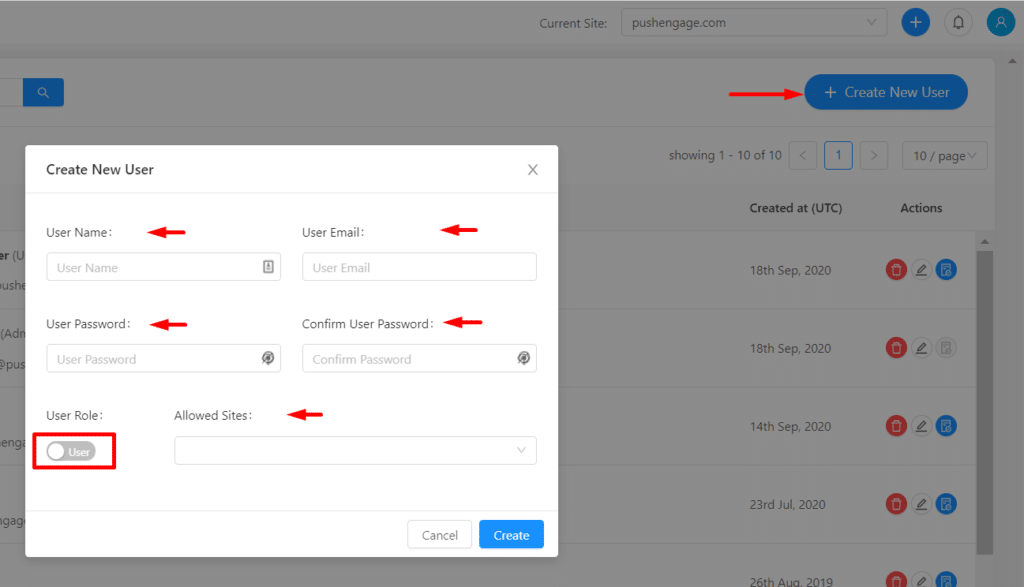 How to edit or delete a user?

The User Details can be edited by clicking on the edit icon under actions as shown in the picture below.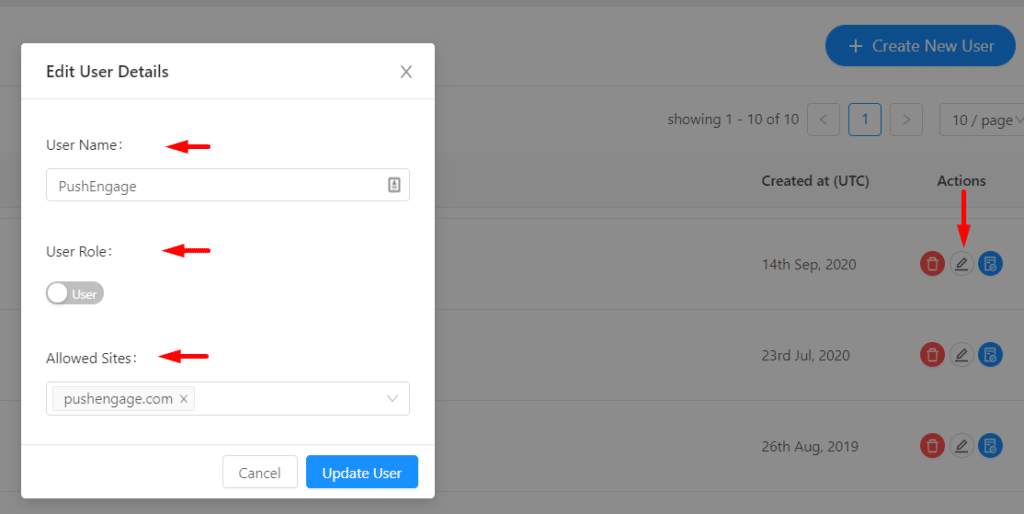 You also have the option to delete a user if and when needed.